Jump to Recipe⌄
Slow Cooker Carnitas
These Slow Cooker Carnitas are super easy to make and taste great in tacos, nachos, enchiladas or burritos! So tender and full of flavor!
These Carnitas are seriously the best ever. They aren't made the typical way (with lard), but are a lot healthier and taste just as great! They are so easy to make and will take less than 5 minutes to throw together. Just set it and forget it. The secret to getting them like the classic Carnitas we all love is broiling them in the oven for a few minutes to get them crisp. Mmm! My whole family love this recipe!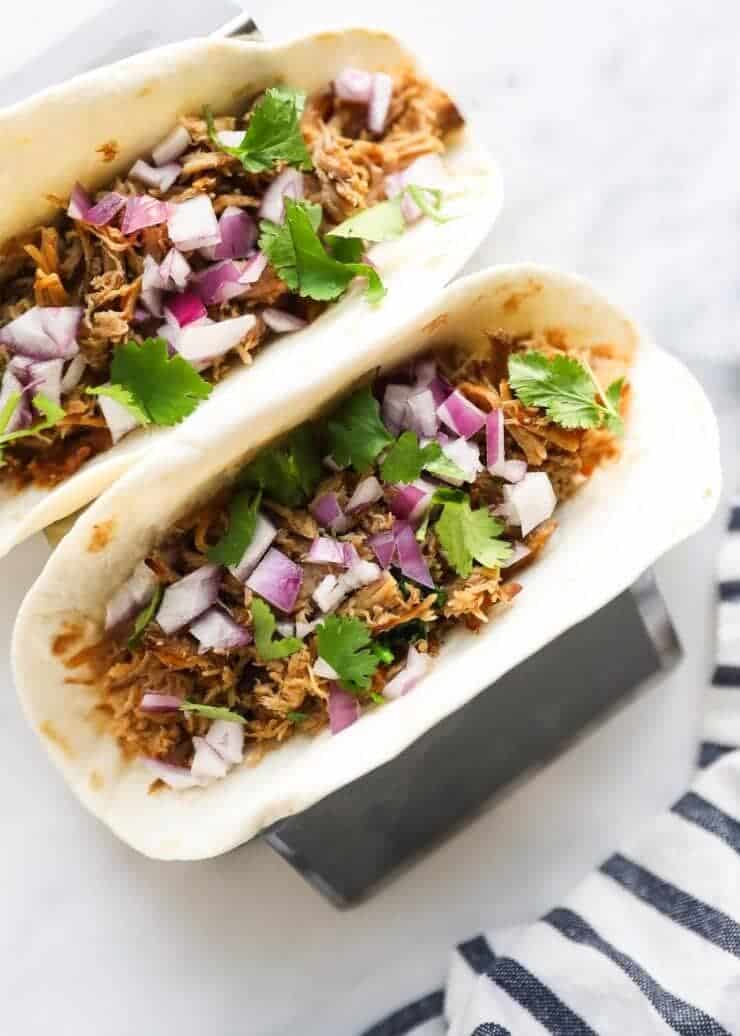 How to make Carnitas
For this recipe you'll need: pork, apple or orange juice, 2 limes, onions. Old El Paso taco seasoning, oregano, salt and pepper. For a little kick you can add a jalepeno as well!
MY OTHER RECIPES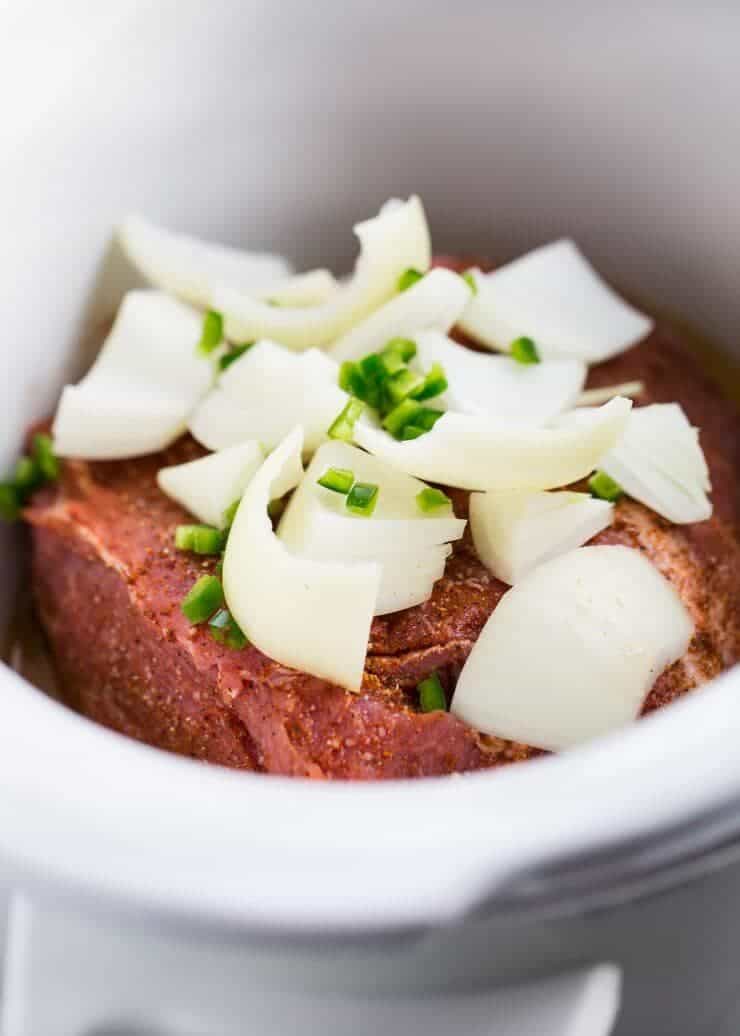 The taco seasoning gives it an awesome flavor and really brings out the natural flavor from the juices as it cooks.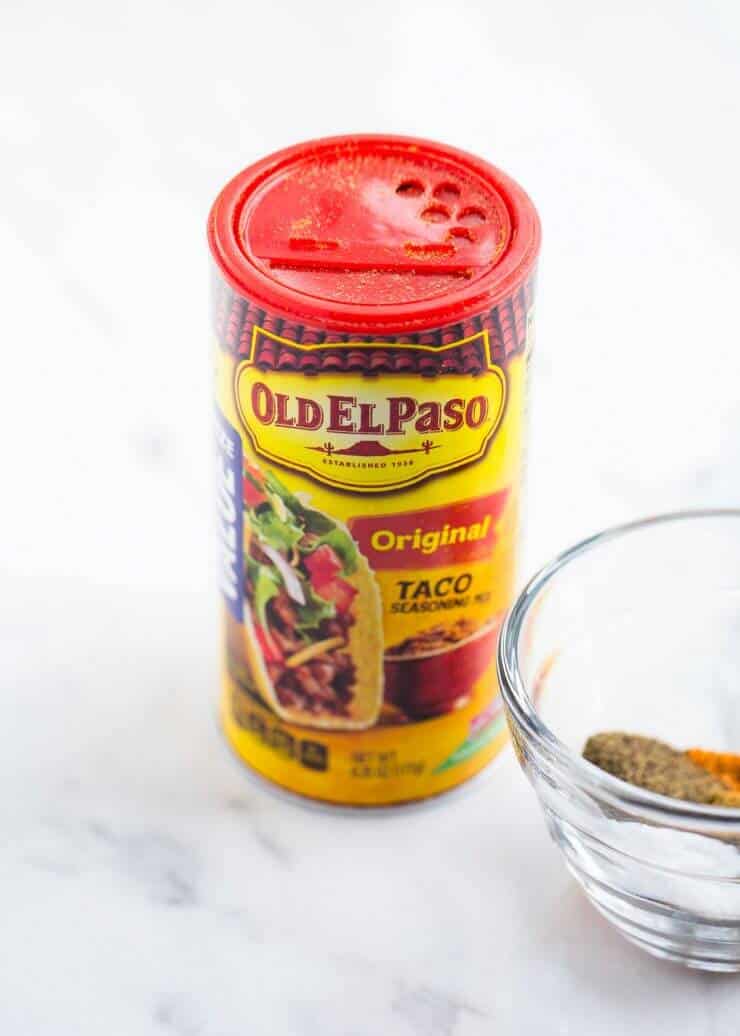 Once it's cooked all day long, you'll know it's ready when it shreds easily with two forks. It will literally just fall apart.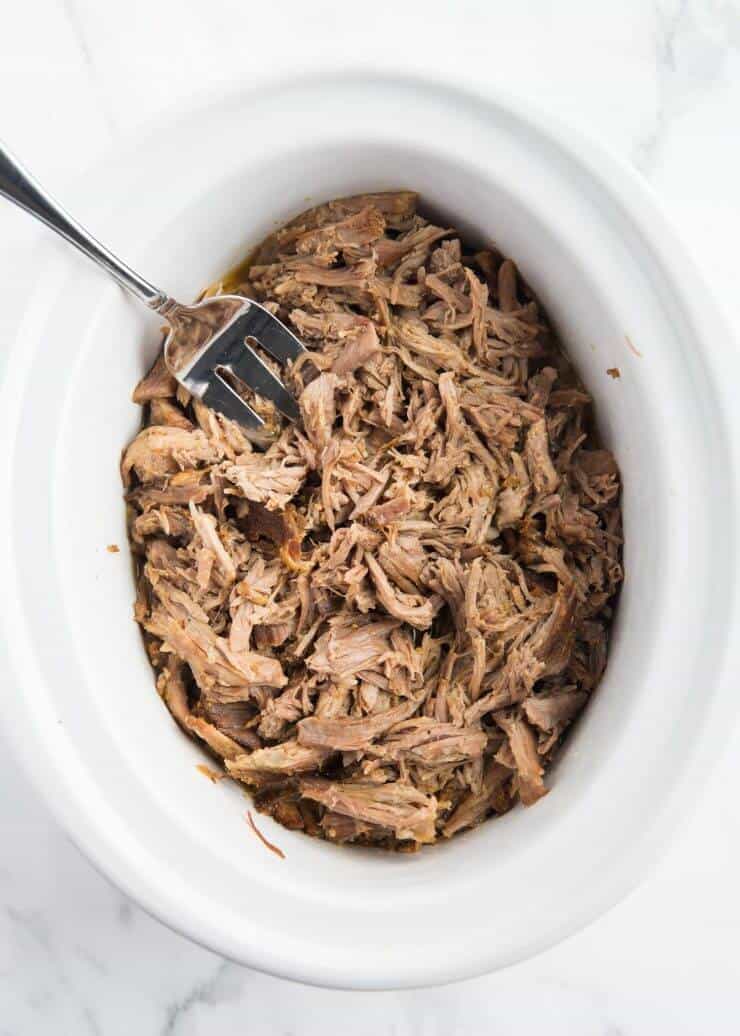 Then it's time to broil it to get the extra crispiness. Don't skip this step! It makes them so incredibly delicious and caramelizes the edges while keeping the middle nice and tender. Top with fresh cilantro and bam!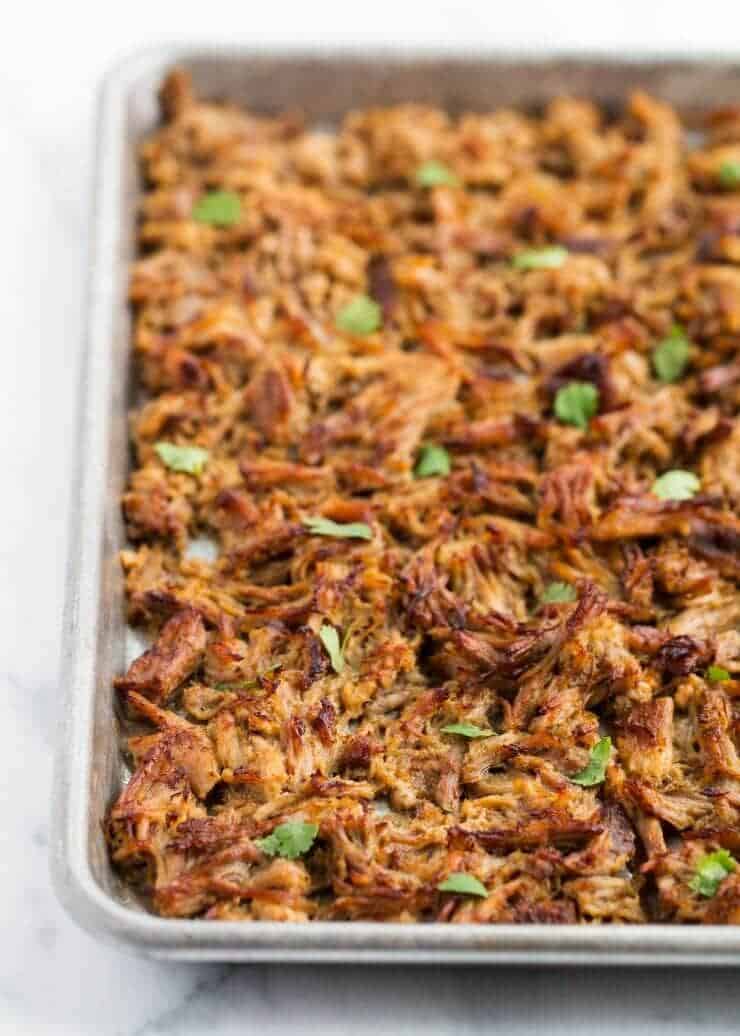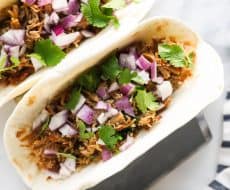 Slow Cooker Carnitas
Ingredients:
1/3 cup apple or orange juice
2 limes, juiced
4 to 5 lb boneless pork shoulder/pork butt, excess fat trimmed
1 Tablespoon Old El Paso taco seasoning
1 teaspoon dried oregano
1 teaspoon kosher salt
1 teaspoon ground cumin
1/2 teaspoon ground black pepper
1/2 onion, quartered
1 jalepeno, deseeded and chopped (optional)
Directions:
Place the slow cooker on slow and pour in the juices. Combine the taco seasoning, oregano, salt, cumin and pepper in a small bowl. Then rub onto the roast. Place roast into the slow cooker and then top with the onion and jalepeno. Cook on low for 8 to 10 hours or high for 5 to 6 hours, or until meat falls apart.
Remove meat from the slow cooker and onto a cutting board. Remove any excess fat and cut into smaller pieces. Remove any fat and the onions from the juices and then place meat back into the slow cooker. Stir the meat, so the juices are able to soak into the meat. Allow to sit for 5 minutes.
Turn on the broiler and set out a large baking sheet. Once oven has heated, place the meat onto the baking sheet and broil for 5 minutes. Remove from the oven and add a Tablespoon or two of the juices to the meat. Toss with tongs and then places back into the oven for another 3 to 5 minutes, or until the meat has reached your desired crispiness. Enjoy while hot!
All images and text ©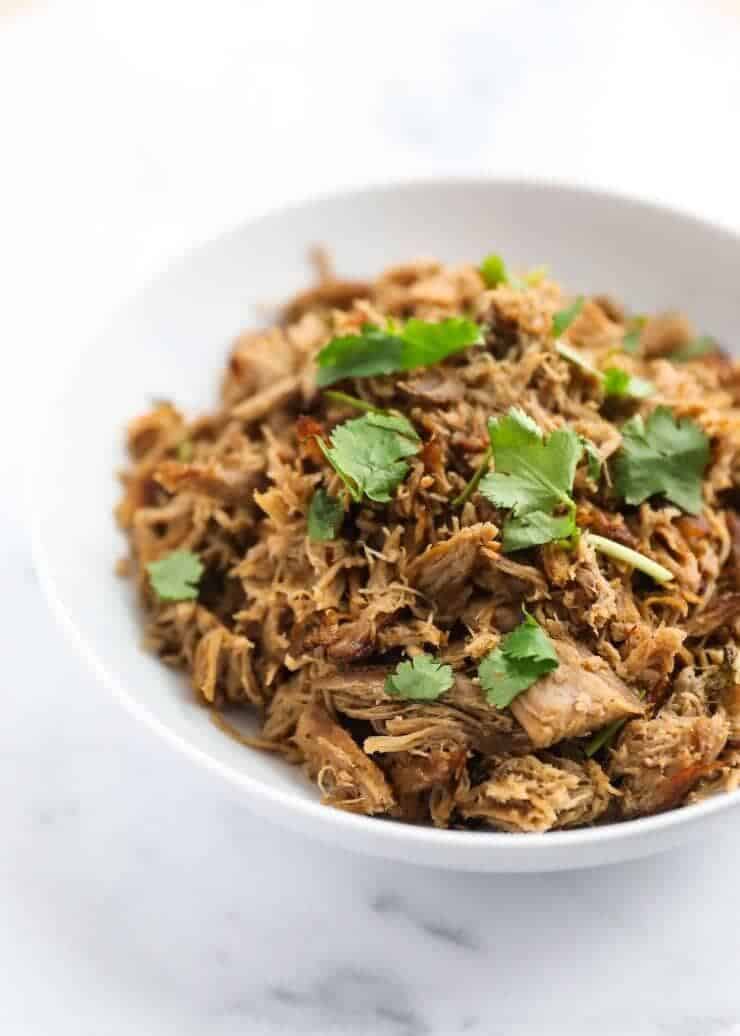 Enjoy straight out of the bowl, in tacos, burritos, enchiladas or nachos! YUM!!

Looking for more delicious recipes? You'll love these too:
This post was brought to you by Old El Paso. All opinions are 100% my own. Find out more about their products here or connect with them on Facebook.