Jump to Recipe⌄
Slow Cooker Sweet Pork
Slow Cooker Sweet Pork – made with 5 ingredients and only takes 5 minutes of prep work! Tastes great in tacos, burritos, salads and enchiladas! This recipe is SO super simple to make and full of flavor!
Back home, I love to visit Cafe Rio and get their sweet pork salads or burritos. I've tried making recipes that claim to taste just like it, but they took sooo long. And there were so many complicated steps. Like soaking the roast for 12 hours. Then searing it. Then soaking it another 12 hours. Then cooking it and shredding and more soaking. Who has time for that? Not me! Especially not on a busy school night. Which is why this recipe is so great. Has all the flavor of my favorite sweet pork back home and it's super easy to make.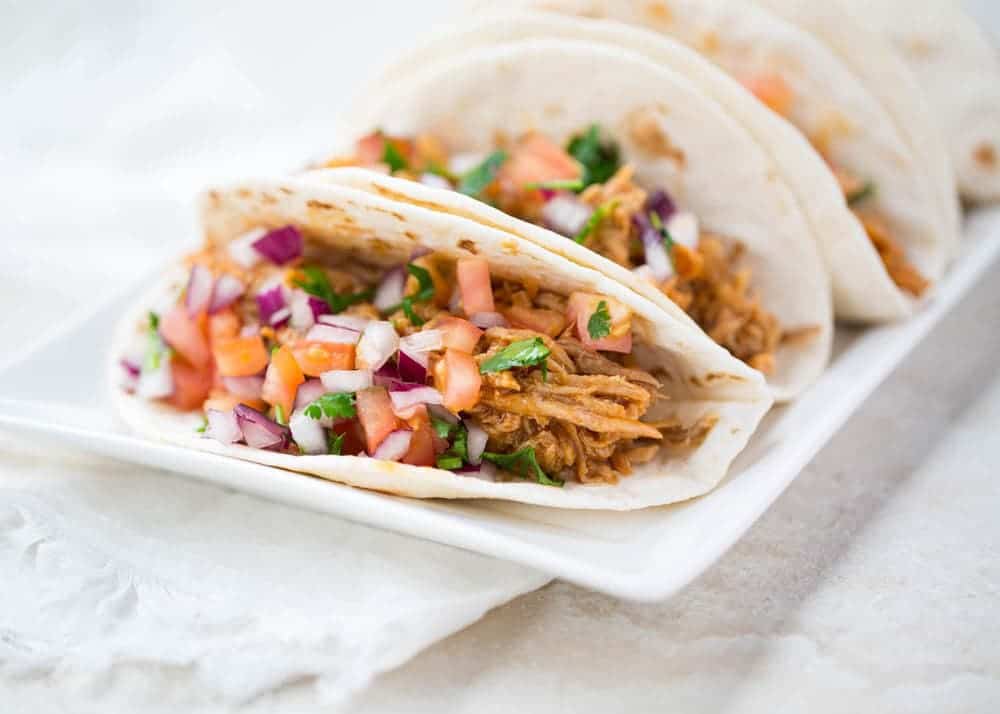 Plus it's made in the slow cooker! One of my favorite gadgets in my kitchen is the slow cooker. Whoever created it is pretty much a genius I tell ya! Just set it and go! This is the perfect recipe for busy weeknights. Dinner is served in no time!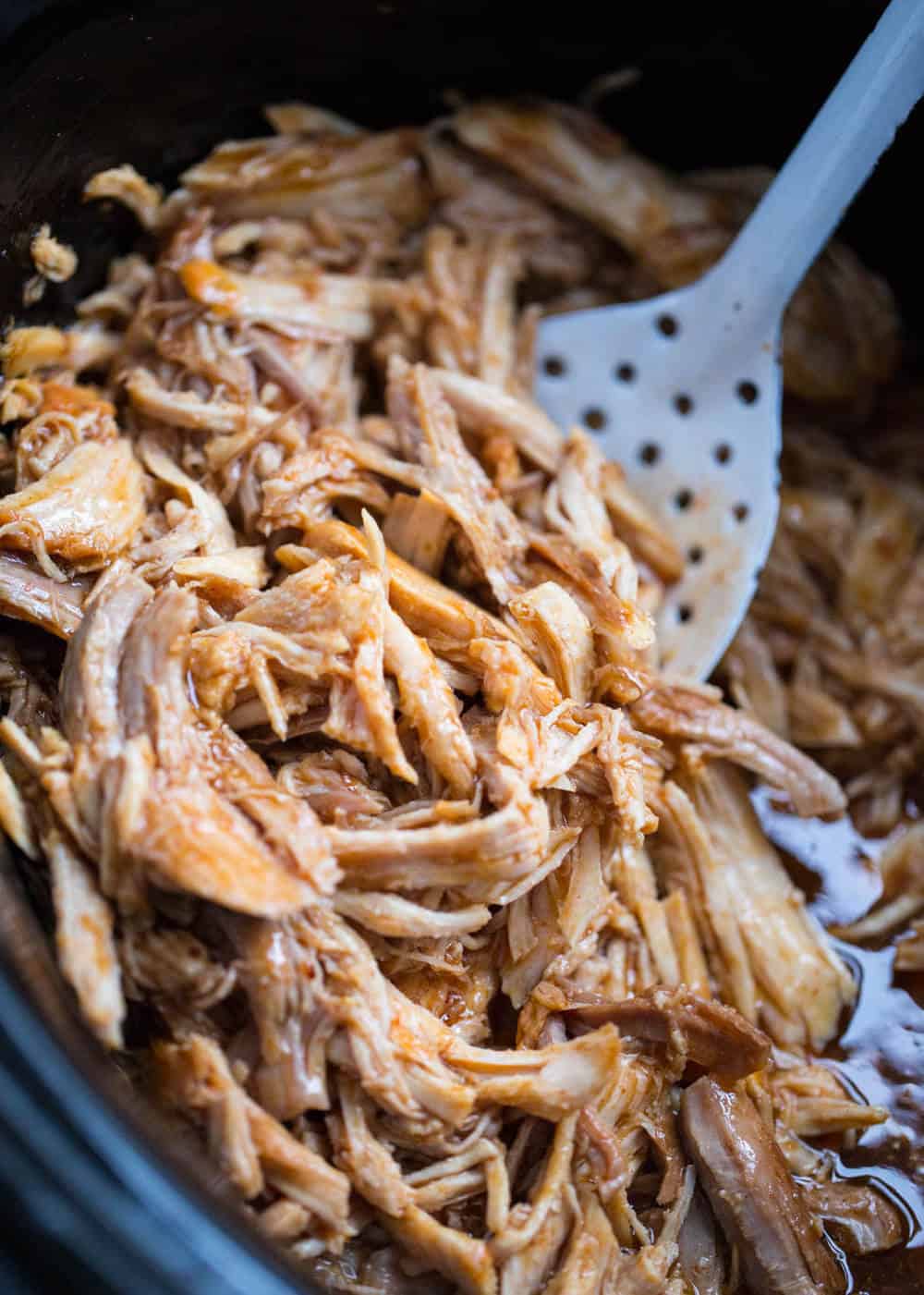 This pork can really be used any way you like it. We usually make tacos the first night and then make burritos, enchiladas or salads with the left overs.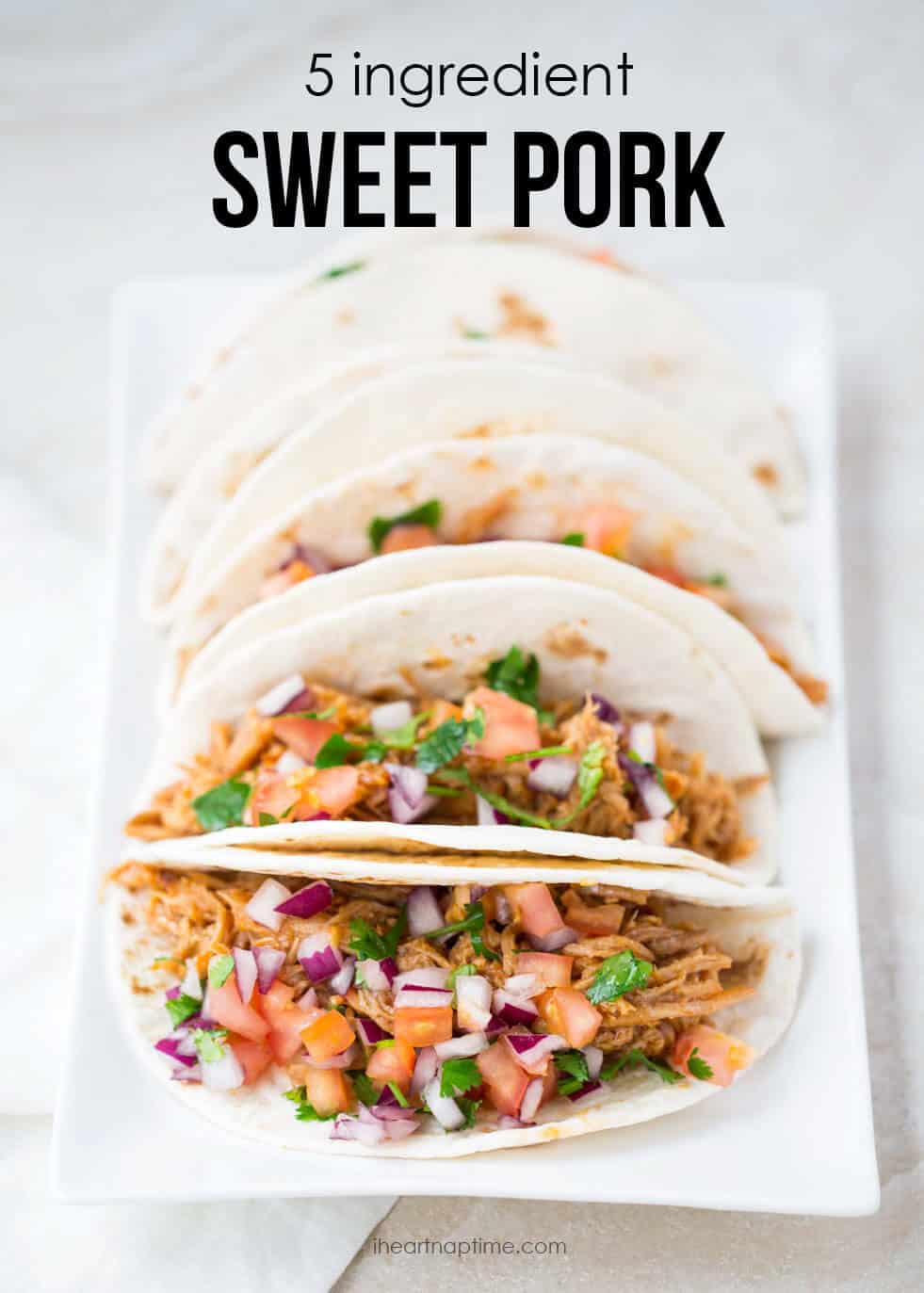 Slow cooker sweet pork
Ingredients:
2 pound pork sirloin tip roast
1 (10-ounce) can Old El Paso red enchilada sauce
3/4 cup brown sugar, divided
1-2 teaspoons Old El Paso taco seasoning
1 – 2 teaspoons Worcestershire sauce
Salt and pepper to taste
Tortillas and favorite toppings
Directions:
Place the pork in the slow cooker and turn it on to low.
Whisk together the enchilada sauce, 1/2 cup brown sugar, taco seasoning and Worcestershire sauce in a small bowl. Then pour over the pork and cover with the lid.
Cook on low for 8 hours, or until it easily shreds with a fork. Remove any extra fat and shred the pork. Then stir in the remaining 1/4 cup brown sugar and salt and pepper to taste.
Serve inside of tortillas with your favorite toppings.
We love to use the leftover pork for enchiladas. Just roll the meat inside of the tortillas, pour an extra can of enchilada sauce over top and add shredded cheese. Then bake at 375°F covered for 20 minutes and uncovered for 15 minutes.
All images and text ©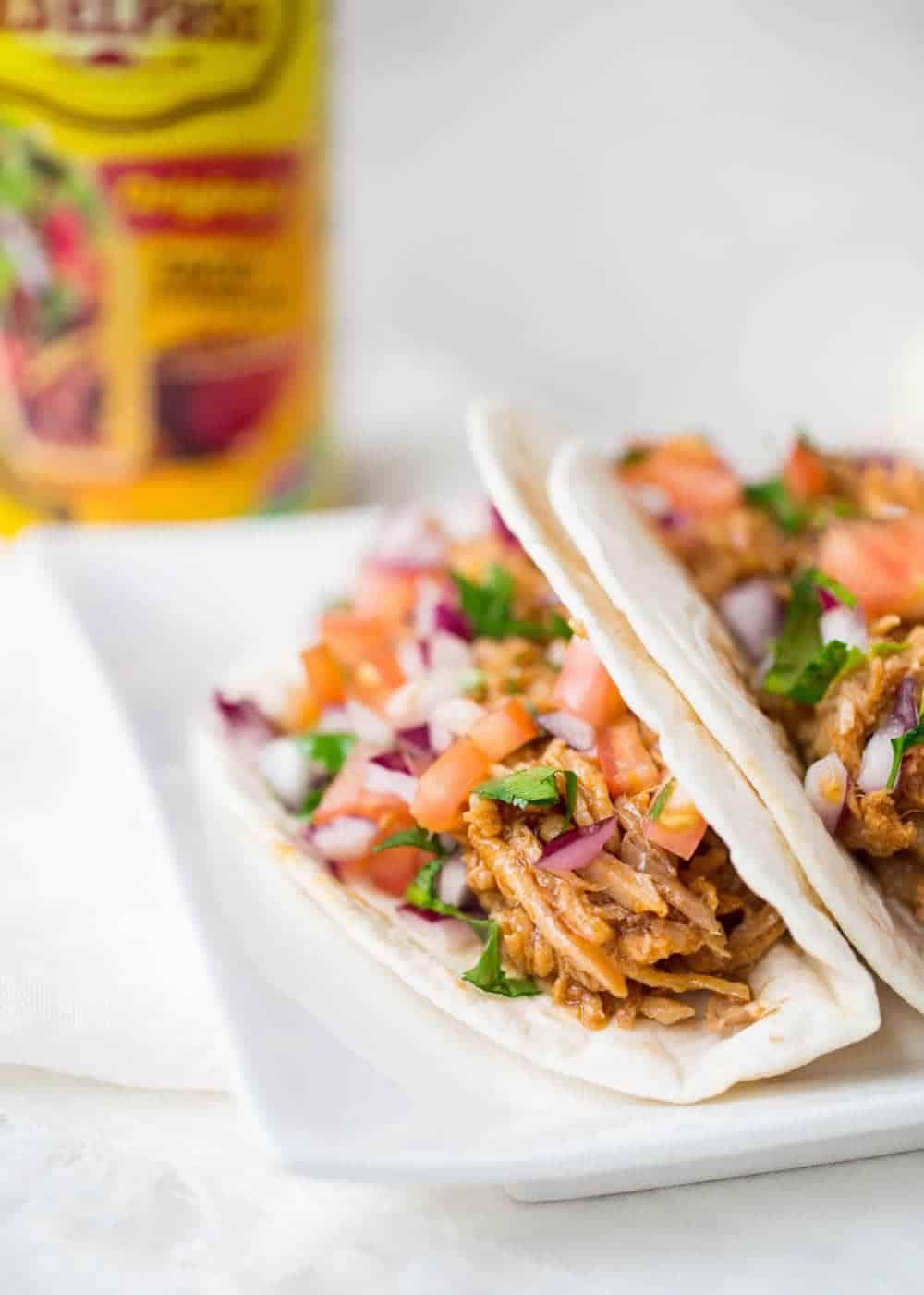 For this recipe I used my favorite Old El Paso Enchilada Sauce. It is my favorite kind to use!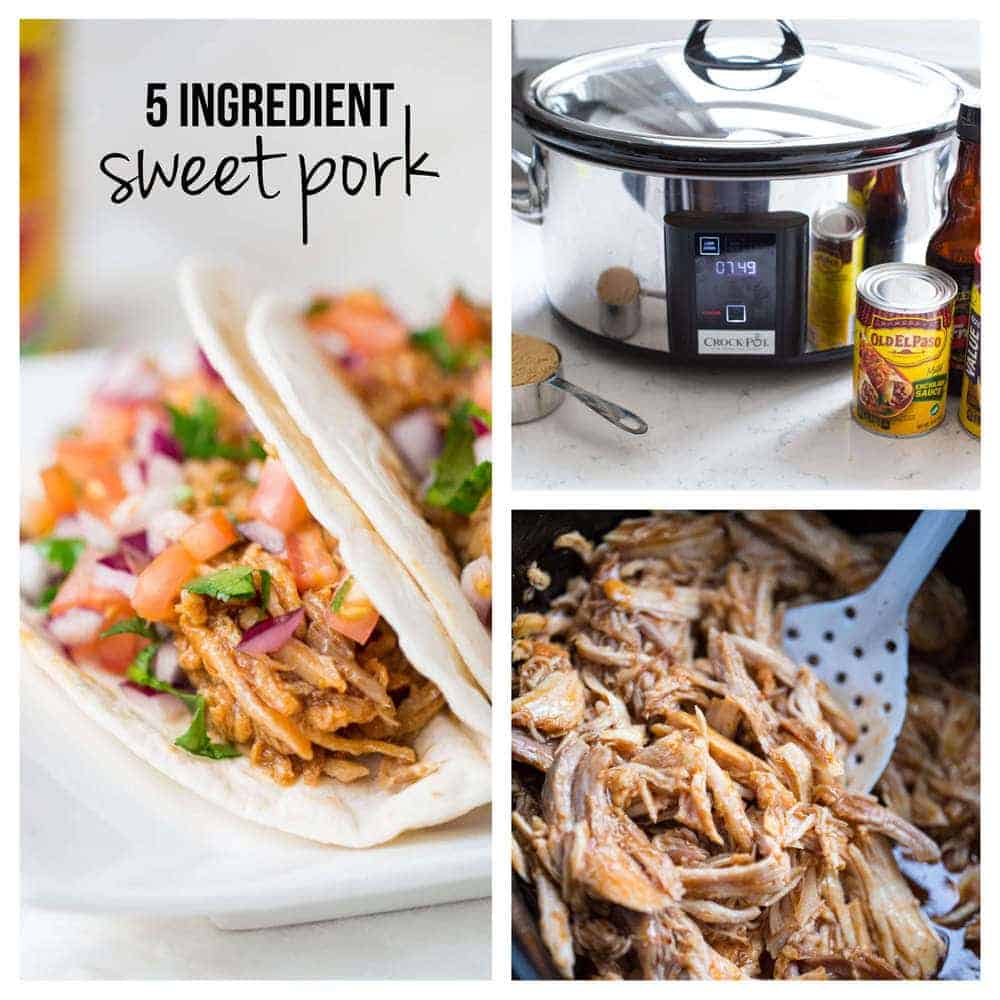 This post was brought to you by Old El Paso. All opinions are 100% my own. Find out more about their products here or connect with them on Facebook.