Jump to Recipe⌄
Creamy Chicken Enchiladas!
Creamy chicken enchiladas – my favorite meal! Warm, gooey, and oh-so-delicious! A comforting dinner for chilly nights!
When the weather gets cooler, it's the perfect time to turn on the oven and bake something delicious – and these more than fit the bill! Delicious, warm, and cheesy – it's one of the most perfect family meals.
(And let's be honest, I'll turn on the oven in the heat of summer for these, too!)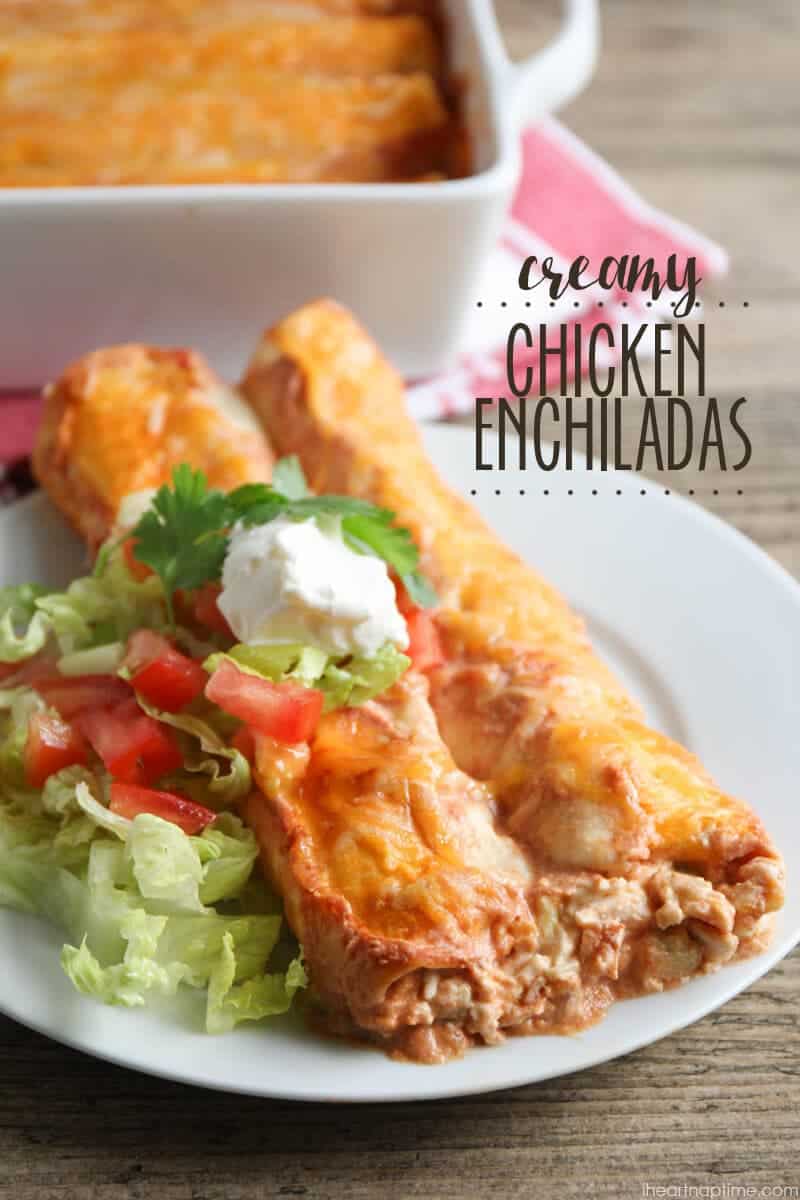 I'll be honest, I'm a little apprehensive to find out the calories in these – but hey, it's helping keep me warm right? Plus, I always eat a nice big salad with them.
Or, do as I do and pretend it's your birthday and that for dinner, calories don't count!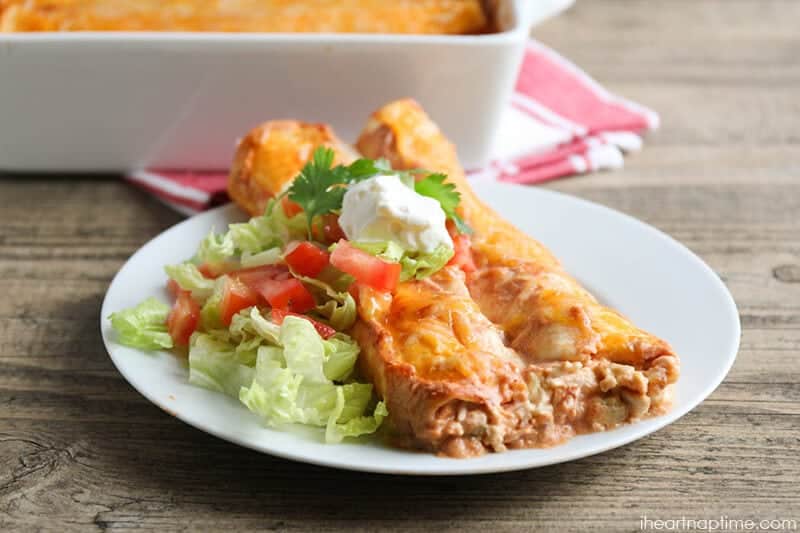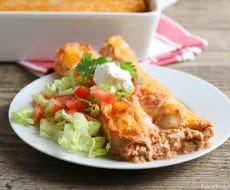 Creamy Chicken Enchiladas!
Ingredients:
1/4 cup salted butter
1/2 cup onion
1 4oz can diced chile
1 8oz package cream cheese
1 cup Mexican style shredded cheese
1/4 cup salsa (fresh is best)
4 large chicken breast
1 8oz can of el pato
1/2 cup whipping cream
8 flour tortillas
Directions:
1. Place 4 pieces of chicken in a crock pot on high with your favorite spices and 1/8 cup water. Cook for 5 hours. Then remove chicken from pot and shred. You could also use a rotisserie chicken.
2. In a frying pan melt butter and saute the onions and green chilies. Over medium heat mix in cream cheese, 1/2 cup Mexican style shredded cheese and salsa. Once the cheese is melted, mix in the shredded chicken.
3. Place about 3 Tb. of the chicken filling in a flour tortilla. Then roll it up like an enchilada and place in a 9×13 pan.
4. Mix together El Pato Sauce and heavy whipping cream. Then pour the sauce over the enchiladas. Cover with remaining shredded cheese and place foil over pan. Bake at 350 for 20 min. Then bake 10 more minutes uncovered. Take it out when it's nice and bubbly!
MY OTHER RECIPES
All images and text ©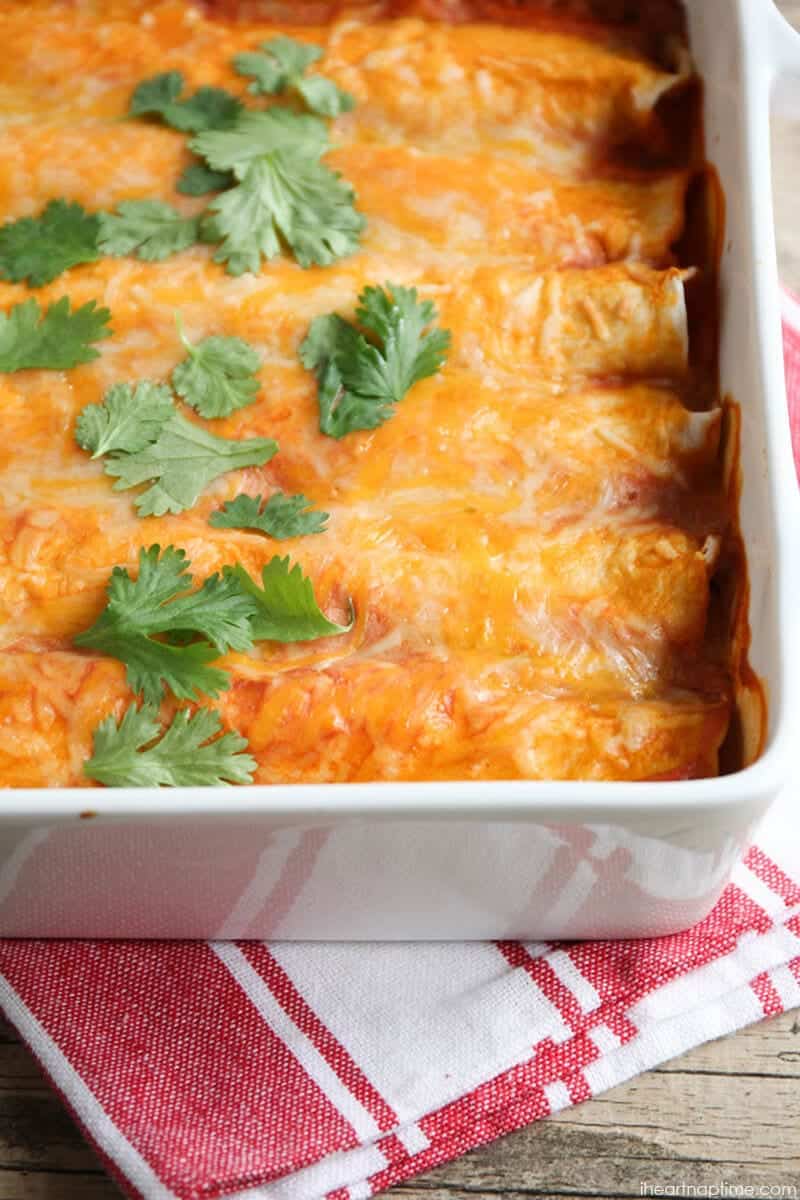 Don't these enchiladas look amazing! If you think this recipe looks delicious, you'll like these too!
Post originally published October 12, 2010; republished with new images December 6, 2015. Below is an original photo from the original publish date.