Jump to Recipe⌄
Easy Classic Chili Recipe
Easy classic chili recipe – full of delicious flavor and made all in one pot, making dinner a breeze!
With fall just around the corner I thought I would share one of my favorite chili recipes. There's just something about the air turining crisp, that makes me want to make a big pot of warm chili. This chili recipe is super easy and tasty! Not too spicy, not too sweet, just right! It only takes 10 minutes to make. Then let it simmer and do all the work!
Perfect for your next get together or chili cook off! Add more seasoning or peppers to kick up the heat!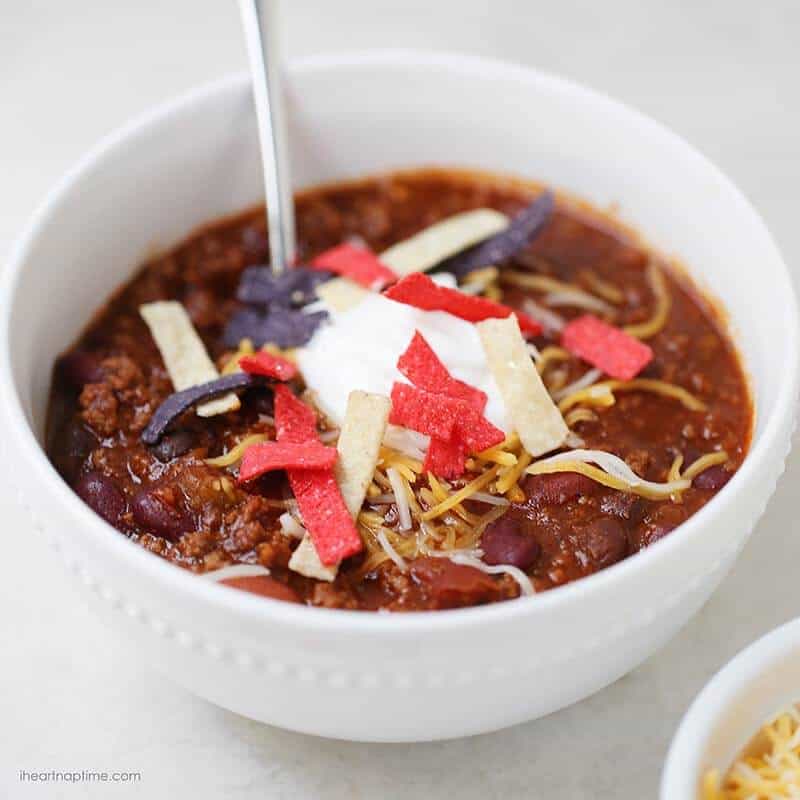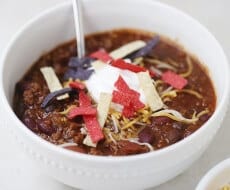 Easy chili
This easy chili uses prepackaged seasonings and salsa for a southwestern kick
Ingredients:
2 pounds lean ground beef
1/4 cup water
1/2 cup onion, chopped
1/2 teaspoon kosher salt
1/4 teaspoon ground black pepper
1/4 teaspoon garlic salt
2 (15-ounce) cans tomato sauce
1 cup medium salsa
1 (1.25 -ounce) package chili seasoning mix
1 (15 -ounce) can light red kidney beans
1 (15 -ounce) can dark red kidney beans
1 (15 -ounce) can black beans
1 (10.5 -ounce) can Rotel
Optional toppings: Shredded cheese, sour cream, tortilla strips
Directions:
In a large saucepan, over medium heat, combine the ground beef and the onion and saute for 10 minutes, or until meat is browned and onion is tender. Drain grease, if desired.
Add all other ingredients. Mix well, reduce heat to low and simmer for at least an hour, stirring occasionally.
Serve hot with your favorite toppings.
All images and text ©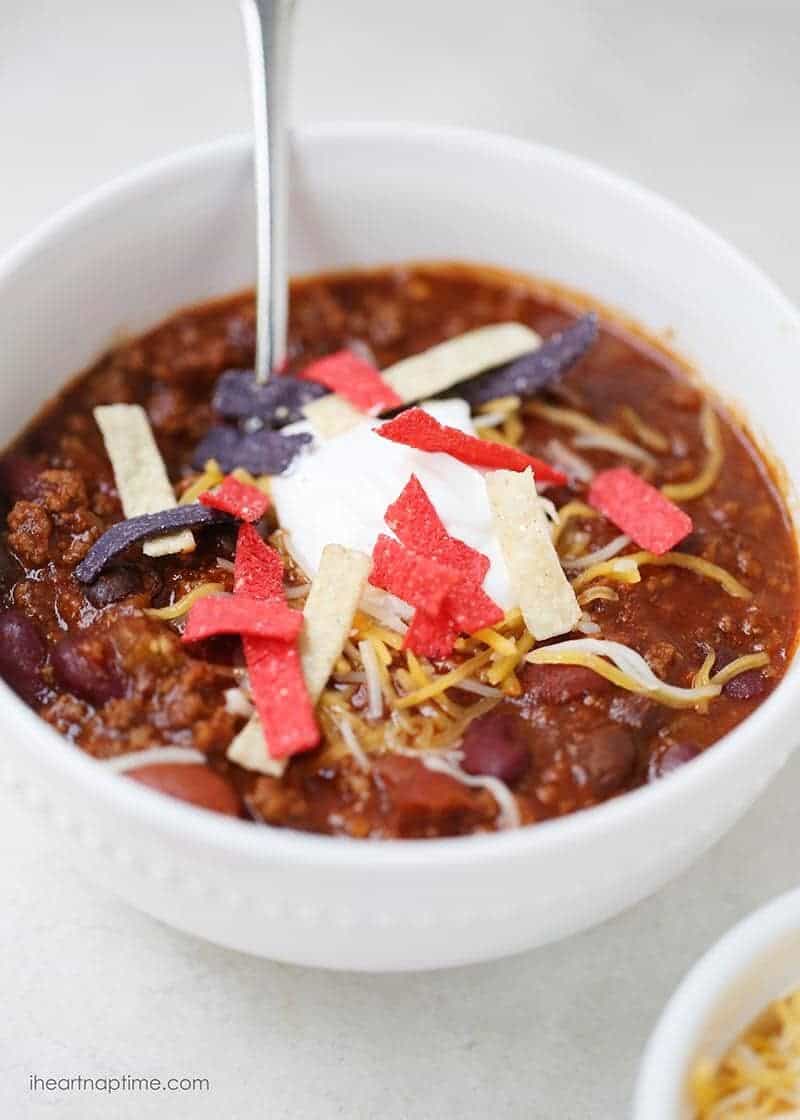 Looking for more delicious recipes? You'll love these too: