This steak fajita marinade uses a simple combination of the BEST dry rub seasoning and a marinade of olive oil, garlic, and zesty lime juice. The results are tender juicy strips of beef exploding with flavor!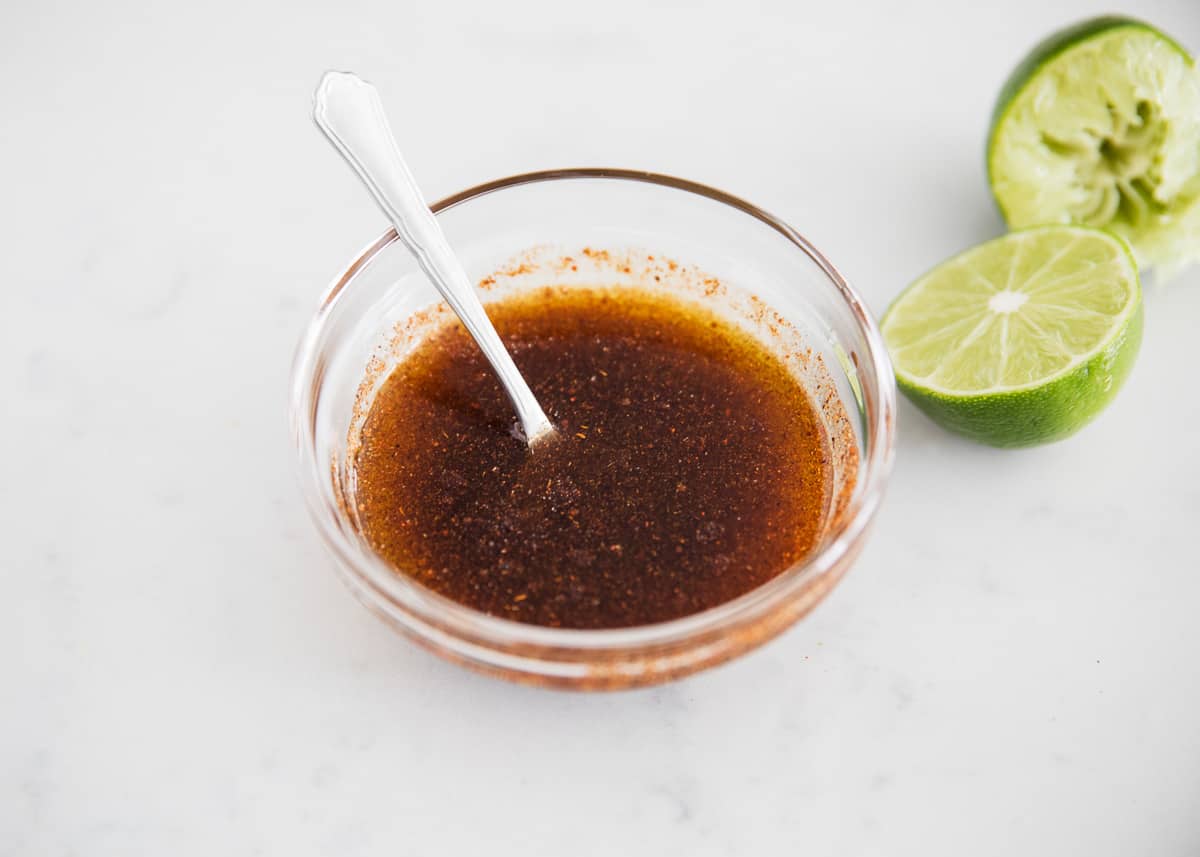 Easy Steak Marinade
This recipes uses just a few ingredients and within a few hours, works its magic and provides you with an unforgettable taste experience. Plus it's so quick and easy, you don't even need to cut your flank or skirt steak if you don't want to. You can just toss it in the bowl in one piece and cut it later.
The citrus breaks down the meat which tenderizes it, and having it marinate for at least an hour gives this skirt steak fajita marinade time to permeate its incredible flavors. Once the meat has finished marinating, you can decide if you want to grill it whole or cut it against the grain to use as a filling for steak fajitas, quesadillas, or steak tacos. You can also use it on grilled chicken.
Making a fun, flavorful dinner doesn't need to be complicated. Celebrate bold flavors in simple ways your whole family will love!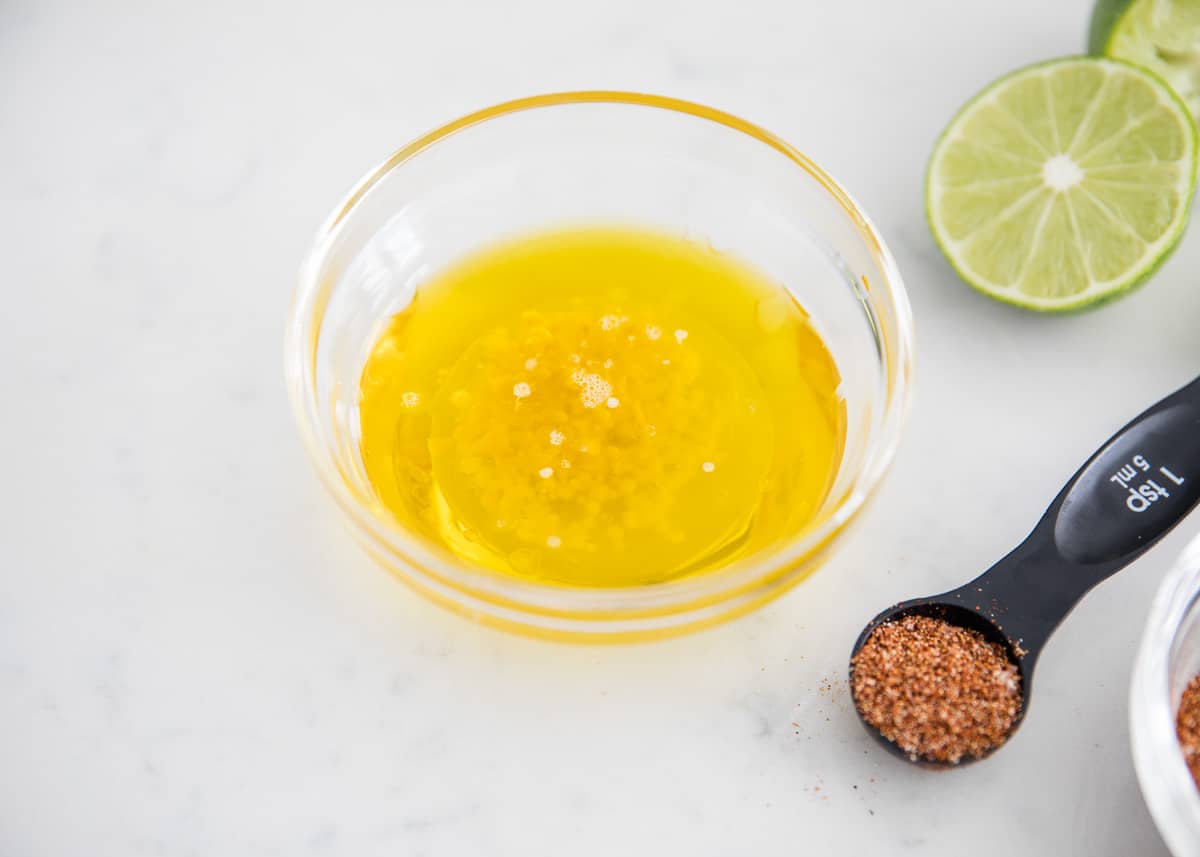 What is the Best Meat to Use?
When biting into a fajita, or any piece of steak, the last thing you want is stringy, hard-to-chew meat. Both skirt steak and grilled flank steak are great choices, as they both are fibrous. Flank steak is a bit leaner and has fibers running down the length of the steak, whereas skirt steak muscle fibers run perpendicular. As long as you cut against the grain, and marinate for longer than an hour and don't overcook – you'll end up with very tender meat!
Dry Rub vs. Marinade
A dry steak rub is without liquid. It's a blend of herbs and spices, that doesn't always need time to set. This recipe uses a fajita seasoning that can either be used in conjunction with the marinade or on its own just before grilling a BBQ steak or slow cooking a roast.
A marinade always contains liquid and some sort of acid, in this case, citrus. This helps break down the fibers in the meat making it extremely tender and flavoring it at the same time!
Do I Need to Marinate?
Do you need tender, juicy melt in your mouth strips of steak? Technically no. Do we want that? Yes! For certain occasions, you definitely want to go the route of using a marinade. Would your fajitas still be awesome sauce by just using the steak fajita seasoning? Yes, probably. But to get such a tender piece of meat with a little extra effort of mixing together a marinade, it's a very small investment with a major return.
How Long Should you Marinate?
You want to marinate at least an hour but more if possible. Up to 8 hours or even overnight in the fridge is ideal. The longer the flavors have to penetrate, the more immense the taste.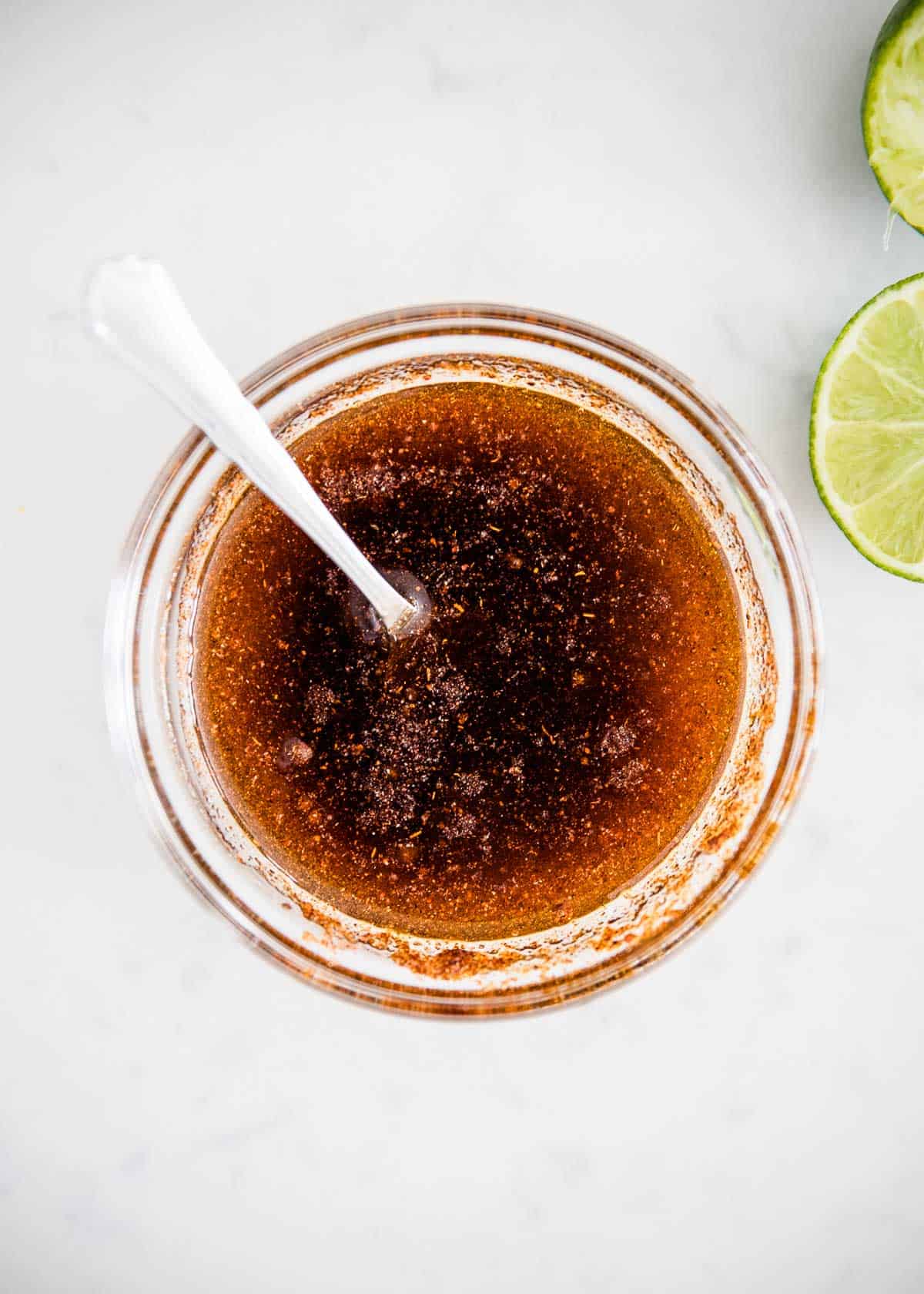 Variations
Citrus swap. Omit the lime juice and use orange or lemon instead. You could also use a combination!
Liquid smoke. Just a drop of liquid smoke goes a long way. Add a bit if you like a smoky BBQ flavor.
For a sweet note. Pour in a bit of pineapple juice. Canned, frozen, or fresh all work great.
Different protein. This marinade recipe is great for steak and chicken, but will also give an abundance of flavor to shrimp and pork. Think about all of the different types of fajitas you could enjoy with this one simple marinade!
Make a sauce. Once the marinade has made contact with raw meat it is no longer safe to consume. This doesn't mean you need to throw it out, however. Boil it on the stovetop until it thickens, season as desired, and serve as an extra sauce.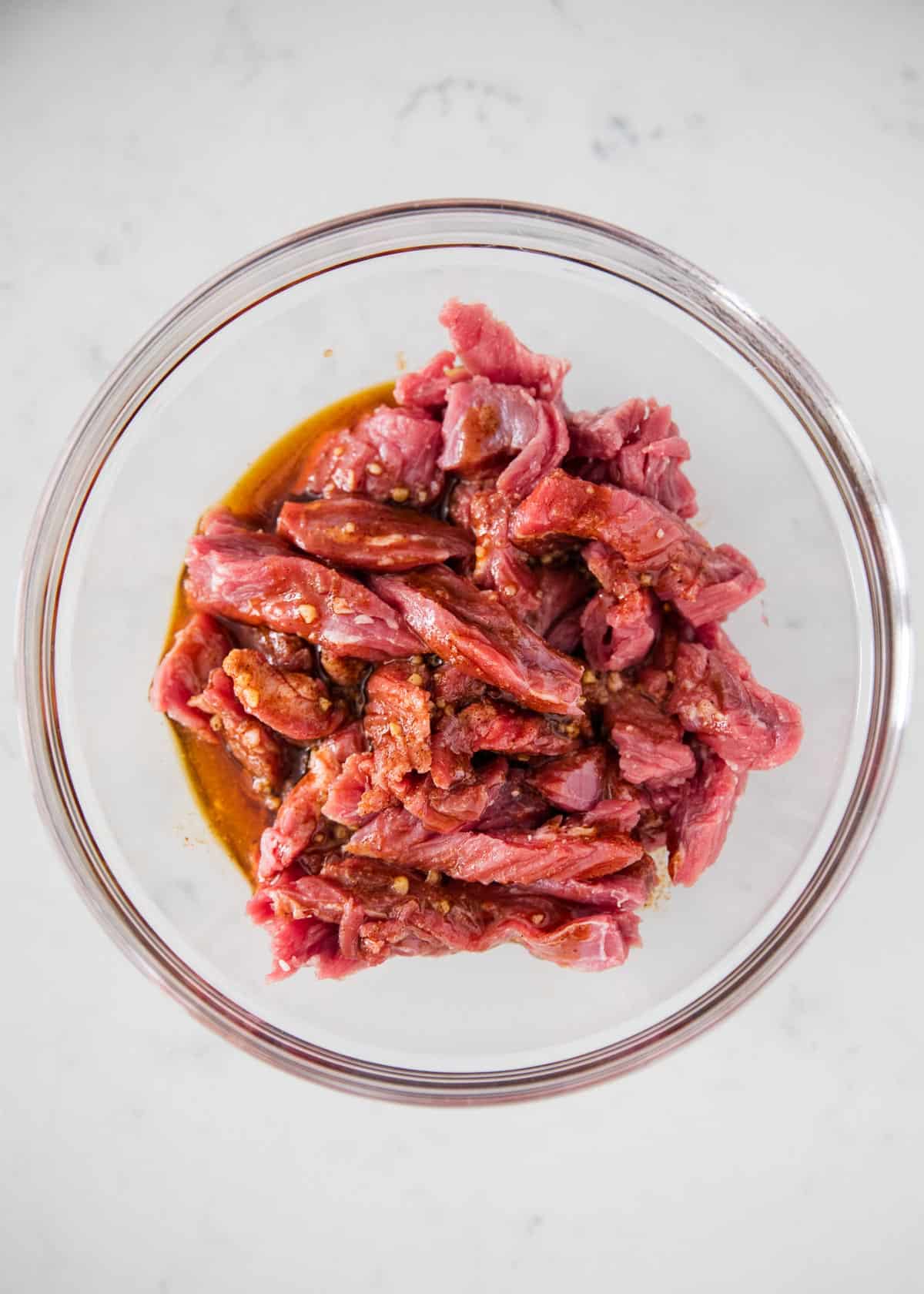 Our Mexican Recipes
HUNGRY FOR MORE? Subscribe to my newsletter and follow on Facebook, Pinterest and Instagram for all the newest recipes!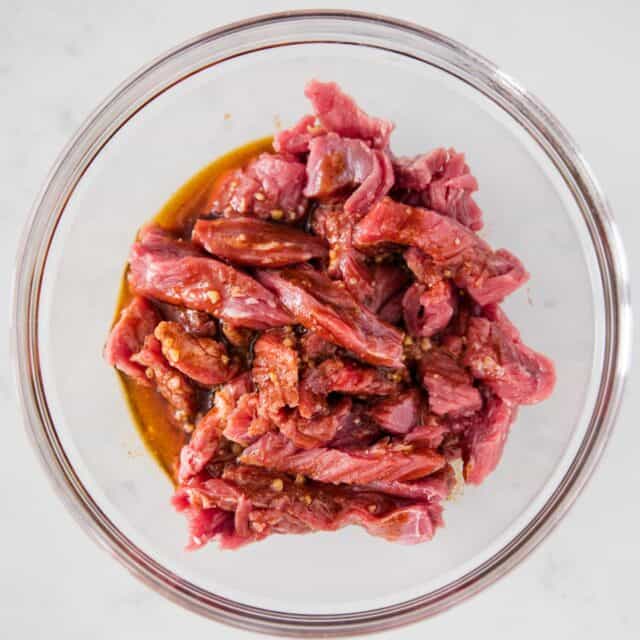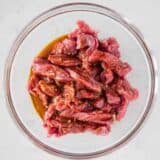 Steak Fajita Marinade
This steak fajita marinade uses a simple combination of the BEST dry rub seasoning and a marinade of olive oil, garlic, and zesty lime juice. The results are tender juicy strips of beef exploding with flavor!
Instructions
Place 1 pound steak in bowl. You can leave it whole or slice into strips (against the grain).

Combine the olive oil, lime juice, fajita seasoning and garlic in a small bowl. Whisk until combined.

Pour marinate over the steak and toss to combine. Cover the bowl and place the steak in the refrigerator and allow to marinate for at least 60 minutes. Best when marinated for 4 hours+.

Grill or cook to desired internal temperature.
---
Notes
We typically use 1 1/2 pounds meat with this marinade.
Nutrition
Calories: 151kcal | Carbohydrates: 6g | Protein: 1g | Fat: 13g | Saturated Fat: 1g | Sodium: 618mg | Potassium: 114mg | Sugar: 3g | Vitamin C: 1.7mg | Calcium: 20mg | Iron: 1mg
Nutrition provided is an estimate. It will vary based on specific ingredients used.
Did you make this recipe? Don't forget to give it a star rating below!