Your favorite night of the week just got a whole lot more delicious with these amazing Taco Tuesday recipes! Whether you're looking for traditional tacos, creative ideas, easy slow cooker recipes and more, you'll find it all here.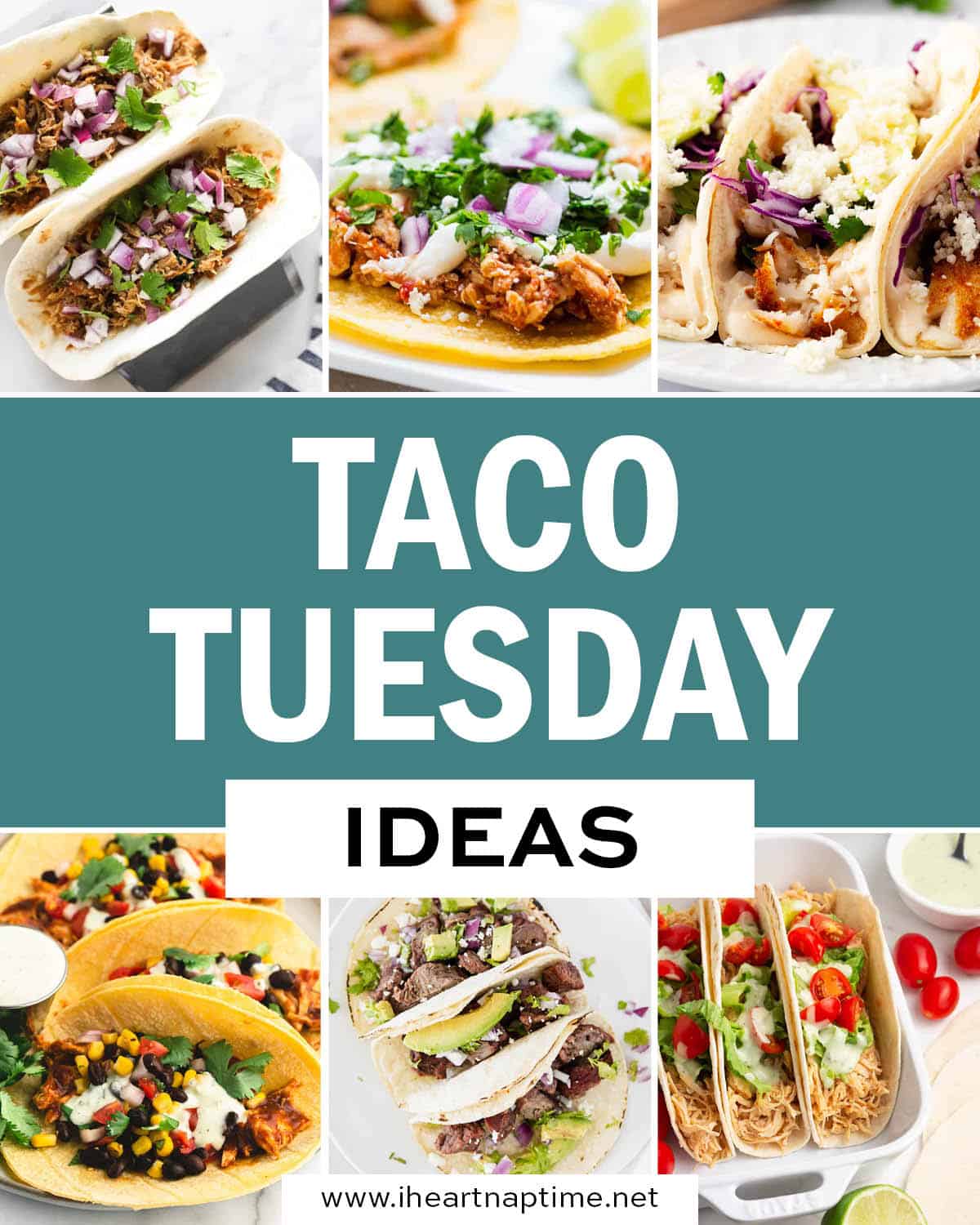 Best Taco Recipe Ideas
If you know me, you know that Tuesday's are my favorite night of the week for dinner. Why, you ask? Taco Tuesday! Having a day during the week that's dedicated to my absolute favorite Mexican dinner is like a dream come true. Give me ALL the tacos!
There are so many fun ways to make them and with this amazing list of Taco Tuesday recipes, you'll never get bored! Serve in a tortilla, make a salad or bowl, or set up an easy taco bar when hosting a dinner party. Any of these meal ideas are bound to be a hit!
Assembling Your Tacos
The best part about making tacos is that there are so many delicious ways to enjoy them. Once you've chosen a base, the type of meat you'd like and your favorite seasoning, then it's time to get started. Sometimes I even take a shortcut and use leftover rotisserie chicken!
Base: The traditional base is a corn or flour tortilla. You can use a lettuce wrap to keep it light, or use other fun ideas like Indian fry bread or even Doritos to make a walking taco.
Meat: There are so many different types of meat to choose from. Keep it classic with ground beef taco meat, or use shredded chicken, steak, carnitas or sweet pork. You can even use seafood like shrimp or tilapia.
Seasoning: Don't forget to season your meat for extra flavor! Taco seasoning or fajita seasoning both work great. Feel free to add in a squeeze of lime juice, chopped cilantro or a dash of hot sauce or red chili flakes.
Toppings and Condiments
Next comes the toppings! You can use as many or as little as you'd like. I'm a toppings girl, so I especially love to load up mine with shredded cheese, diced tomatoes, sour cream and some sliced avocado. The options are endless!
Shredded cheese
Lettuce
Diced tomatoes
Sliced olives
Hot sauce
Green or red onion
Sour cream
Side Dishes for Taco Tuesday
Tacos are filling (especially with lots of toppings), so you don't necessarily need a Mexican side dish. But if you're serving a crowd or want to make sure you have enough leftovers for the next day, try serving them with one of the delicious sides below.
Chips and salsa
Black, pinto or refried beans
Traditional Tacos + Slow Cooker Tacos
These are all of the tried and true taco recipes that you would see on the menu at your favorite Mexican restaurant. The beauty of these recipes is that they are easier, less expensive and some can even be made in the crockpot!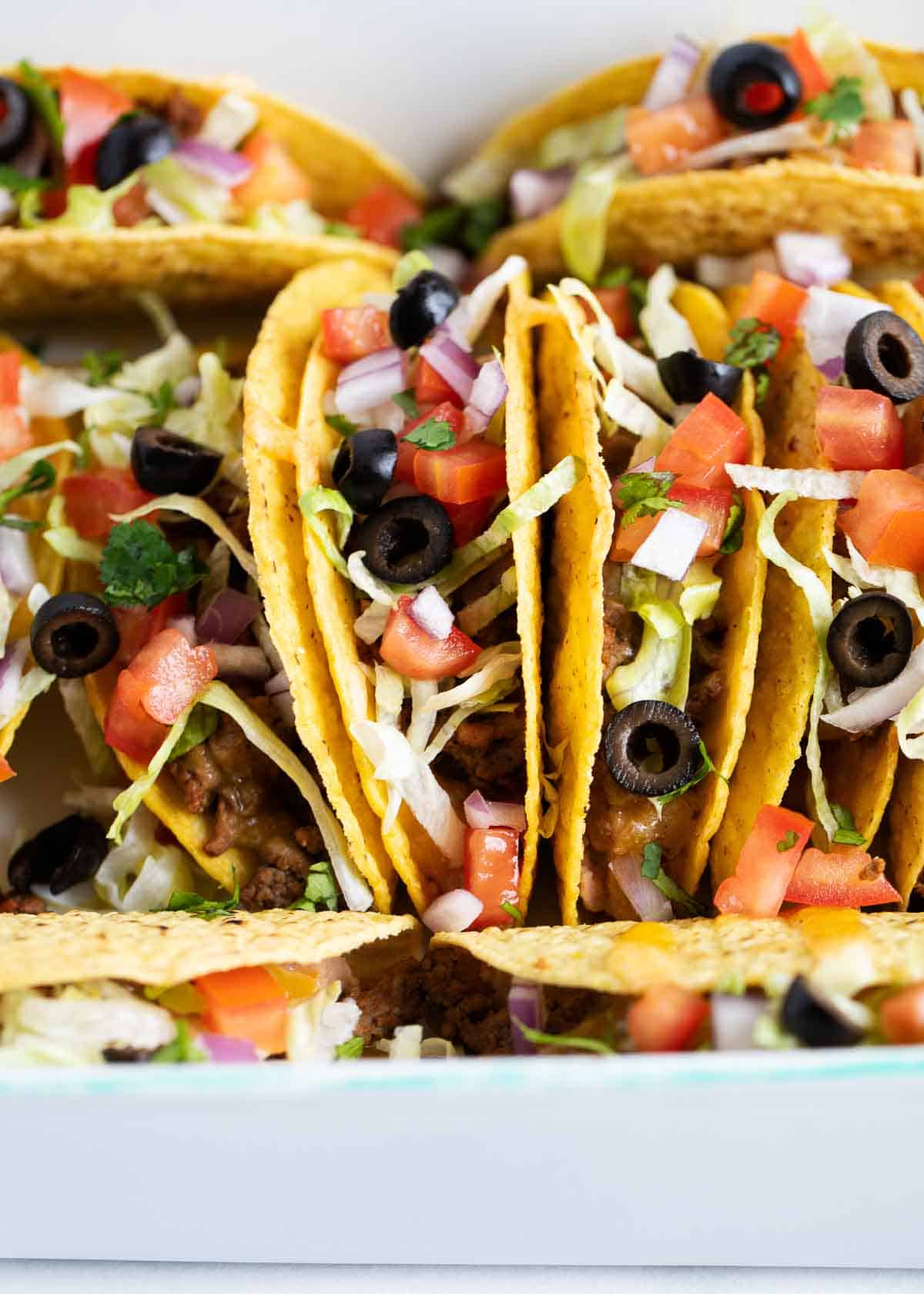 Healthy Taco Dinners
For a lighter alternative, try swapping the classic tortillas for a lettuce wrap or some chopped greens. You can also keep the toppings healthy with some fresh pico de gallo, guacamole, grilled corn and a dollop of greek yogurt. Healthy tacos don't have to be boring!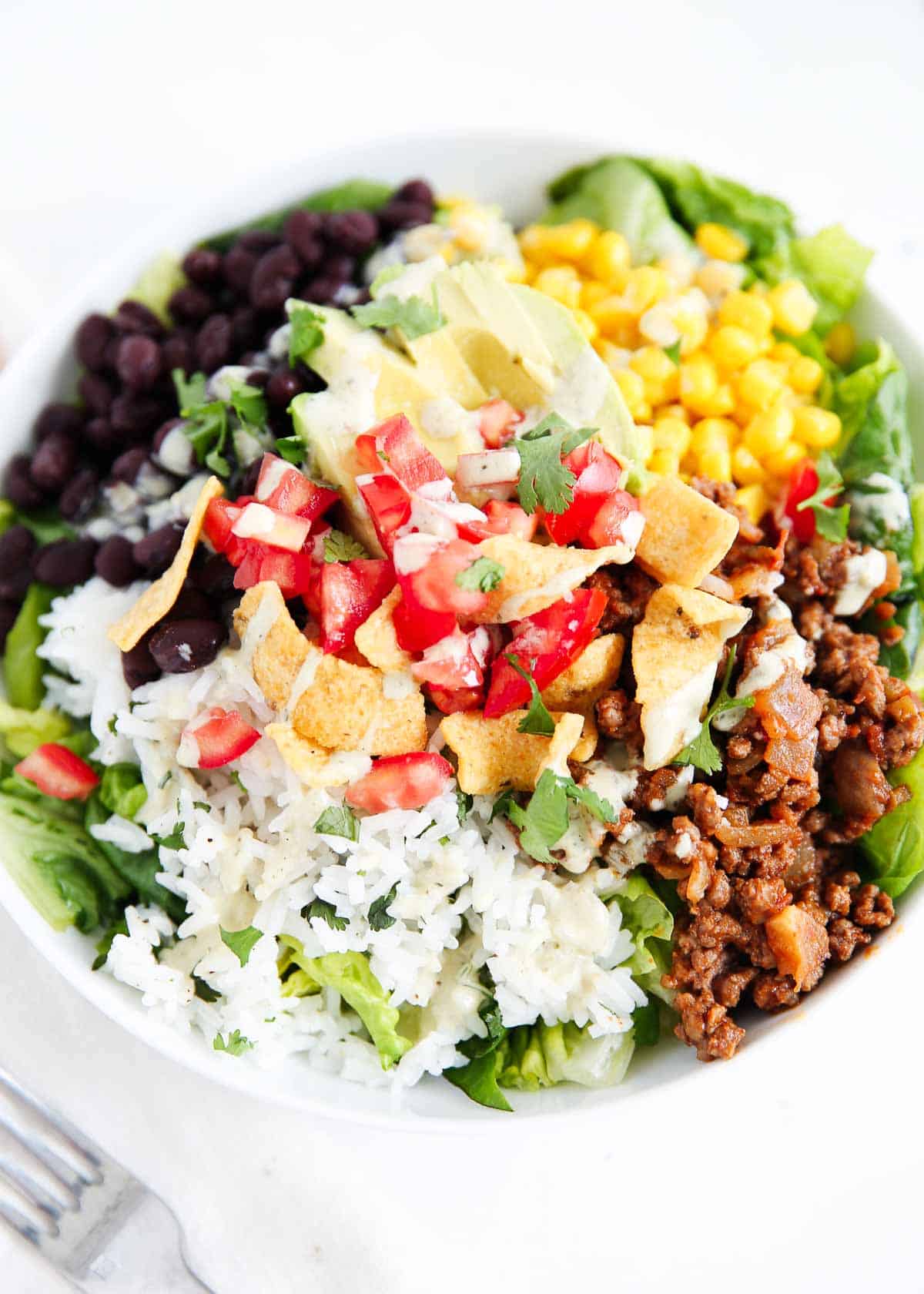 Creative Taco Night Ideas
If there's one meal that I could eat every day and never get sick of, it's TACOS! I love all things Mexican food (chips and salsa, enchiladas, taquitos), but especially love tacos. I just can't get enough of the crispy tortillas, seasoned meat and flavorful toppings.
If you're looking for a fun way to spruce up Taco Tuesday, try any of these delicious and creative ideas below. These aren't your traditional recipes, but they will definitely make their way into your list of favorites!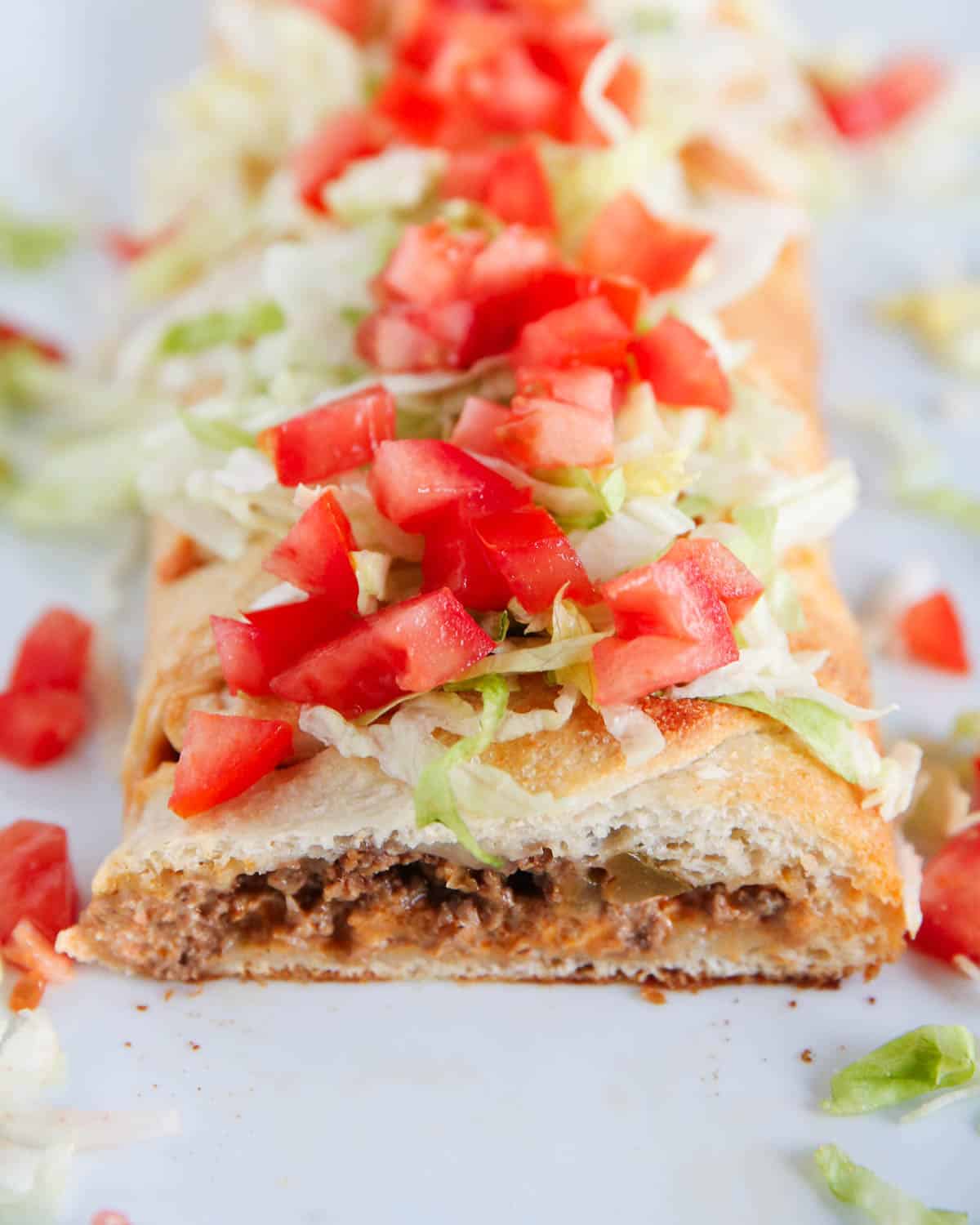 Other Fun Taco Variations
Reinvention has never been so delicious. Why not take all of the same yummy flavors and create a totally new dish? Your family will never get bored of Taco Tuesday with these fun variations.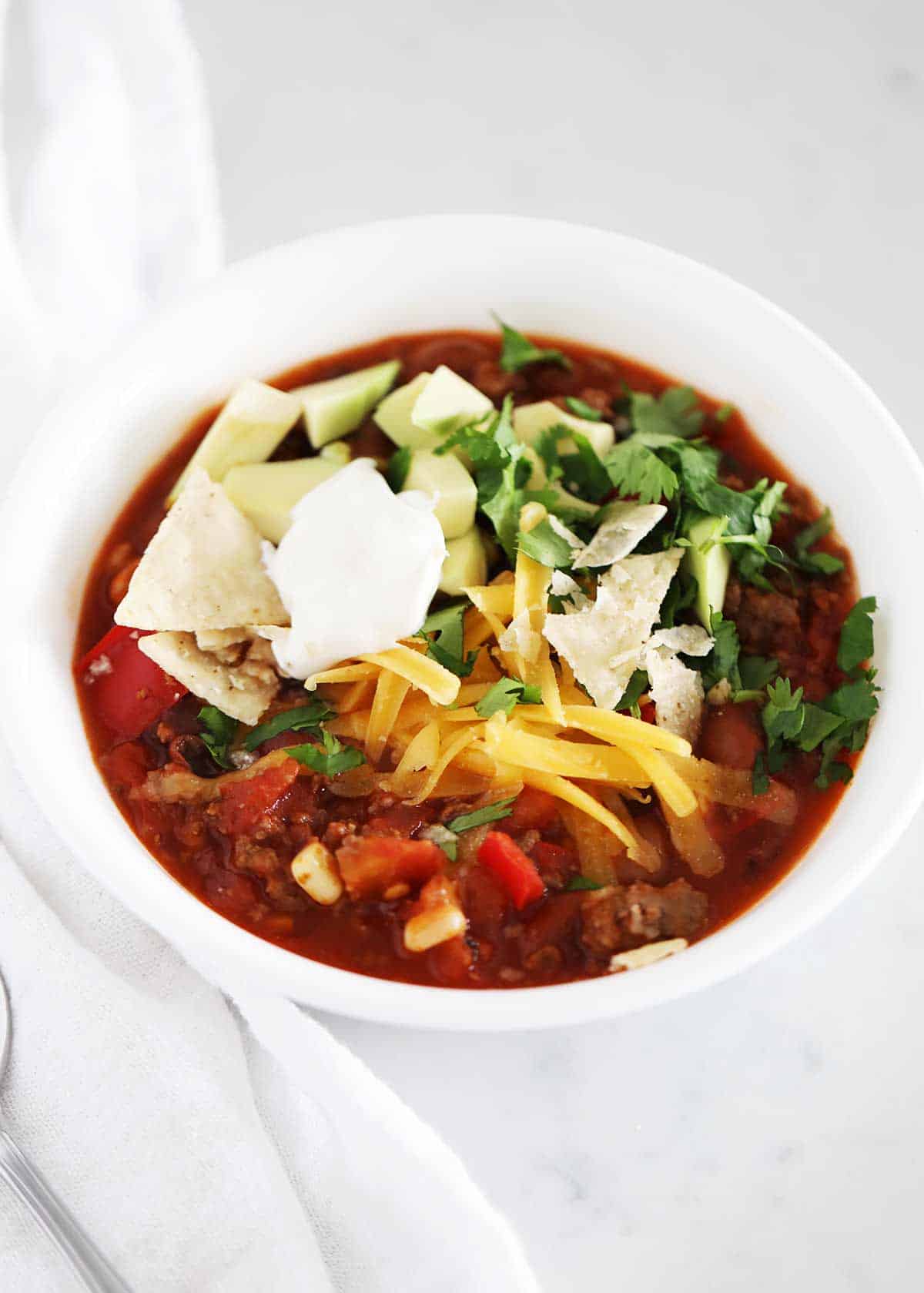 The Full List of Taco Tuesday Recipes
Don't let just Tuesday stop you from enjoying Taco tuesday recipes any night of the week! These are the best taco ideas from traditional to creative. Customize them to how you like and enjoy.
HUNGRY FOR MORE? Subscribe to my newsletter and follow on Facebook, Pinterest and Instagram for all the newest recipes!