Jump to Recipe⌄
Slow cooker green enchilada soup
Slow cooker green enchilada soup -everything you love about classic enchiladas in the form of soup. It only takes about 10 minutes to prep and then the slow cooker does all the rest!
Soups are one of my favorite things to make during the winter time. There is nothing more comforting than a bowl of warm soup on a cold winter night (which there have been lots of lately). This recipe is so easy to make and absolutely delicious. Just throw everything in the slow cooker and then let it simmer all day long.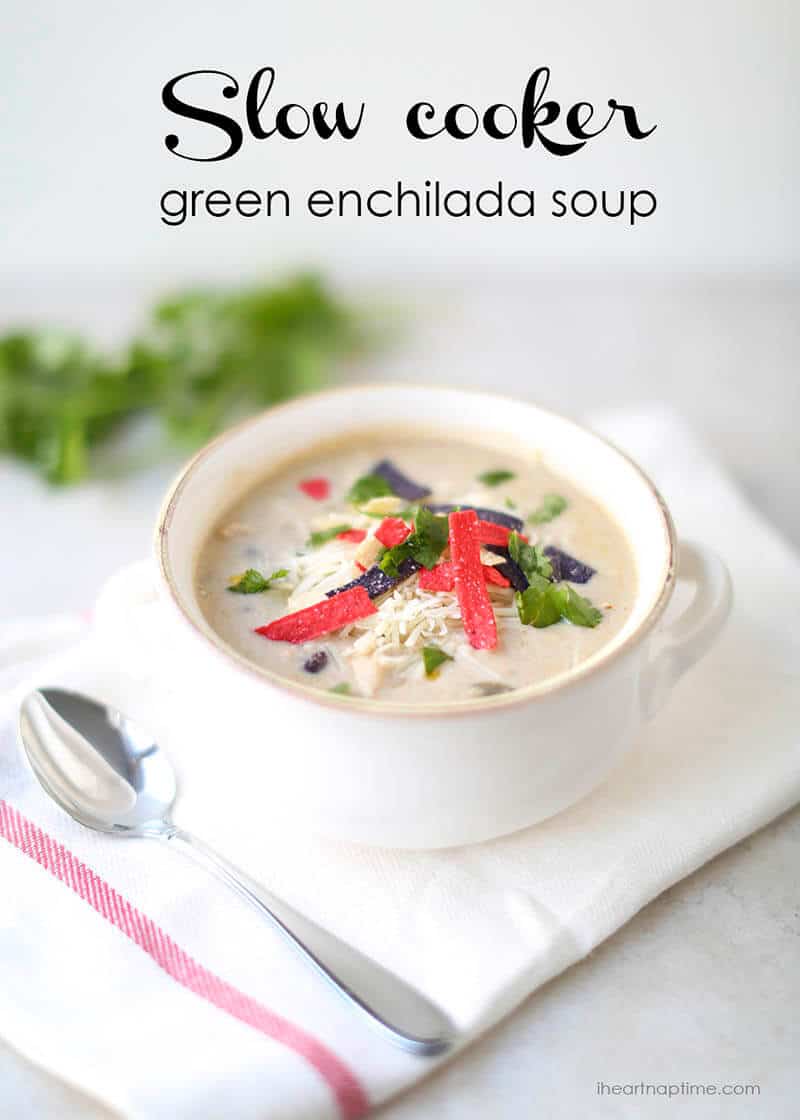 I love the creaminess in this soup with the little bit of spice. The Old El Paso green chiles and green enchilada sauce add the perfect flavor. Absolutely delicious!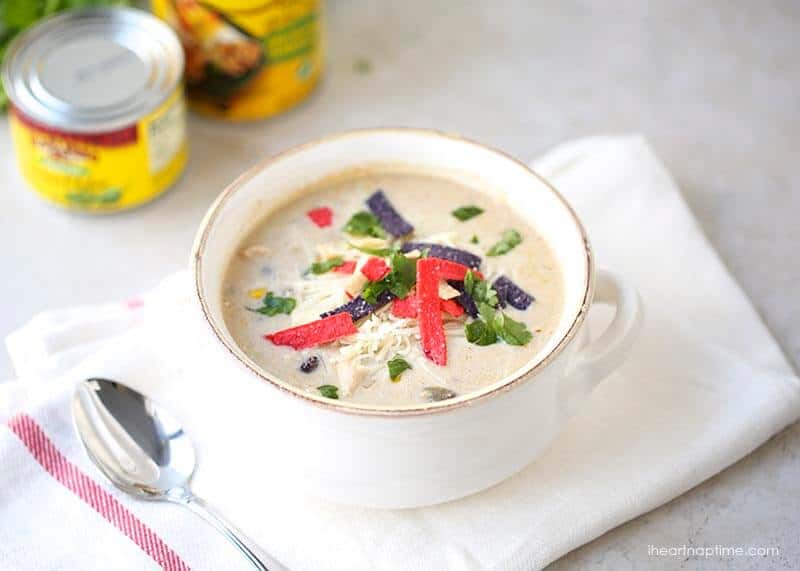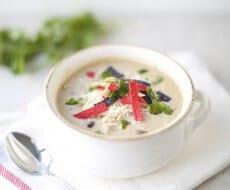 Green enchilada soup
Ingredients:
5 chicken breasts, I used frozen
1 (16 ounce) container chicken stock
1 cup water
2 (10 ounce) cans Old El Paso green enchilada sauce
2 (4.5 ounce) cans Old El Paso chopped green chiles
1 (15 ounce) can black beans, drained and rinsed
1 (15 ounce) can corn, drained
1/3rd cup chopped onion
1 Tablespoon ground cumin
2 teaspoons chili powder
1 teaspoon garlic powder
1 (8 oz) block cream cheese, softened and cubed
Salt and Pepper
Optional toppings: shredded monterey jack cheese, sour cream, cilantro and tortilla strips
Directions:
Combine the chicken breasts, chicken stock, water, enchilada sauce, green chiles, black beans, corn and onion in a large slow cooker. Add in the cumin, chili powder and garlic powder and cook on high for 3-4 hours, or until the chicken is tender enough to shred. Remove chicken and place on a cutting board. Stir cream cheese in the slow cooker and then turn the heat to low. Next, shred the chicken, removing any fat and then place back in the slow cooker and cook for an additional hour, or until the cream cheese has melted. Salt and pepper to taste.
Serve with shredded cheese, sour cream, cilantro and tortilla strips. Enjoy!
All images and text ©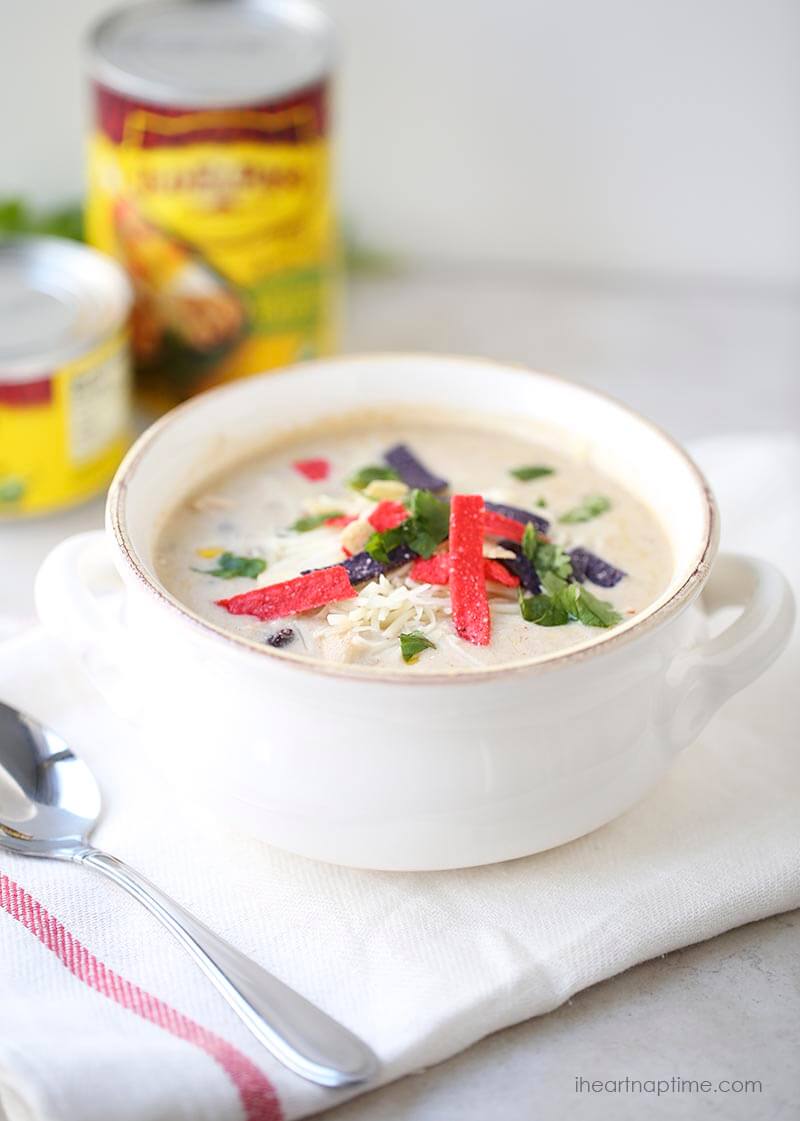 Ladle the soup into bowls and then top with fresh cheese, sour cream, cilantro and tortilla strips. Yum! Enjoy!
This post was brought to you by Old El Paso. All opinions are 100% my own. Find out more about their products here or connect with them on Facebook.