Jump to Recipe⌄
Easy and delicious toffee caramel dip
Caramel Dip… with hints of delicious toffee flavors, this easy and delicious caramel dip is perfect for parties, gatherings, and eating with apples!
Thanks for stopping by! To get the newest recipes subscribe or join us on facebook. Also check out our recipe box for more yummy recipes.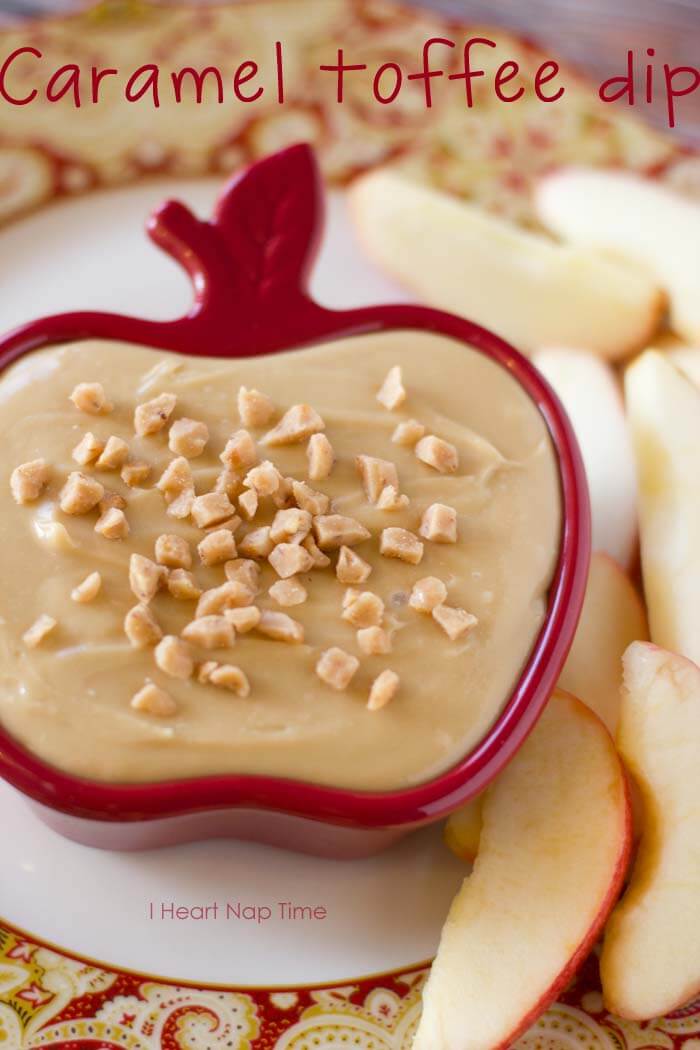 One of my favorite things in the fall is caramel apples. I mean who doesn't love caramel apples…seriously?! Well if you happen to love them as much as I do, you are going to LOVE this recipe. This toffee caramel dip takes caramel apples to a whole new level. My friend introduced me to this recipe over ten years ago and I've enjoyed it ever since. Do you want to know the best thing about it? This recipe only takes two minutes to make. Can't beat that!

MY OTHER RECIPES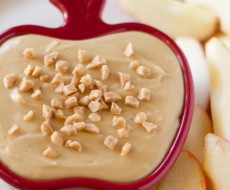 Easy and delicious toffee caramel dip
Ingredients:
1 8oz cream cheese softened
3/4 cup brown sugar
2 tsp vanilla
1/4 cup heath toffee bits
Directions:
1. Combine cream cheese and brown sugar in a medium sized bowl. Stir in vanilla and continue to stir until smooth. Top with toffee dips and refrigerate until ready to serve. Enjoy!
All images and text ©
Caramel Toffee Dip Recipe Video
{ Me and my girl sharing dip …it's the little things. }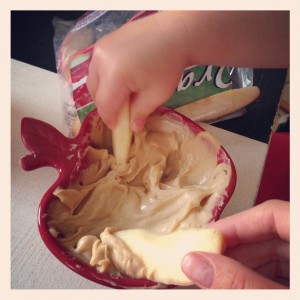 If you liked this caramel dip recipe you'll love these: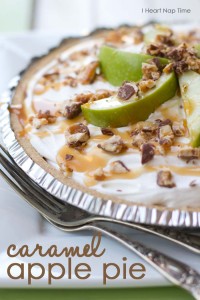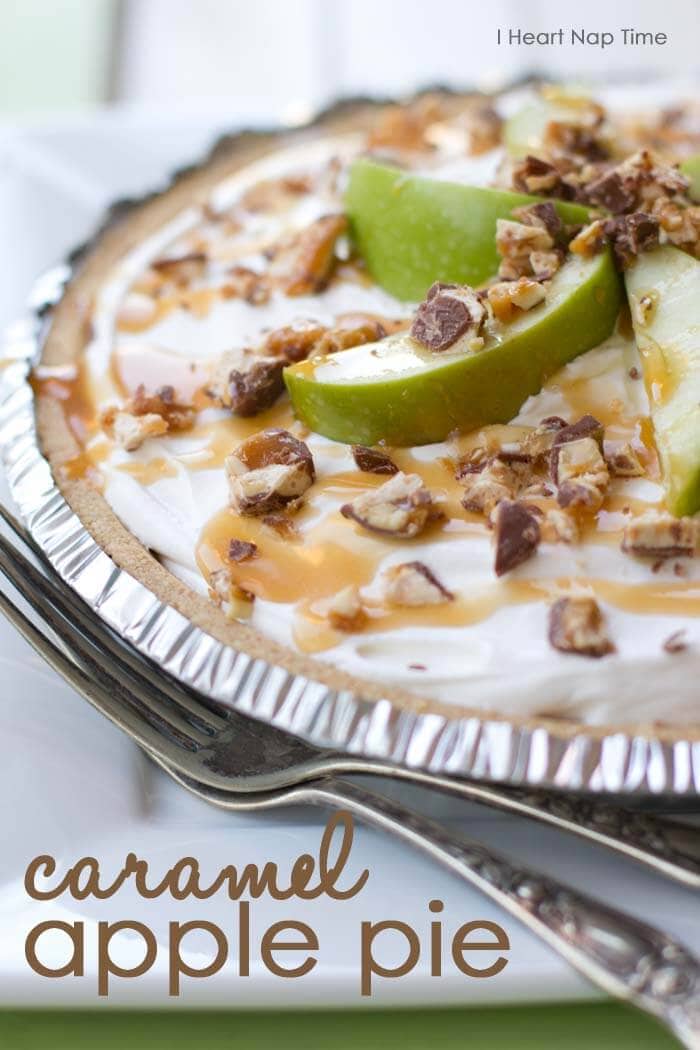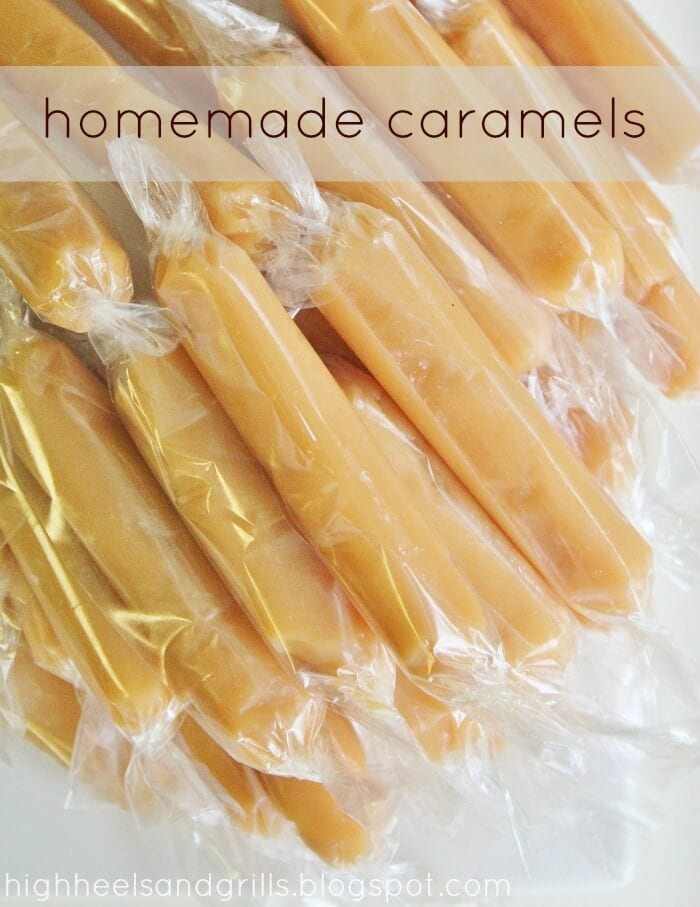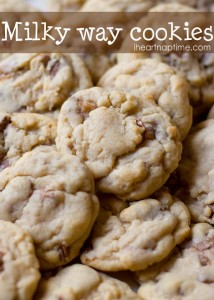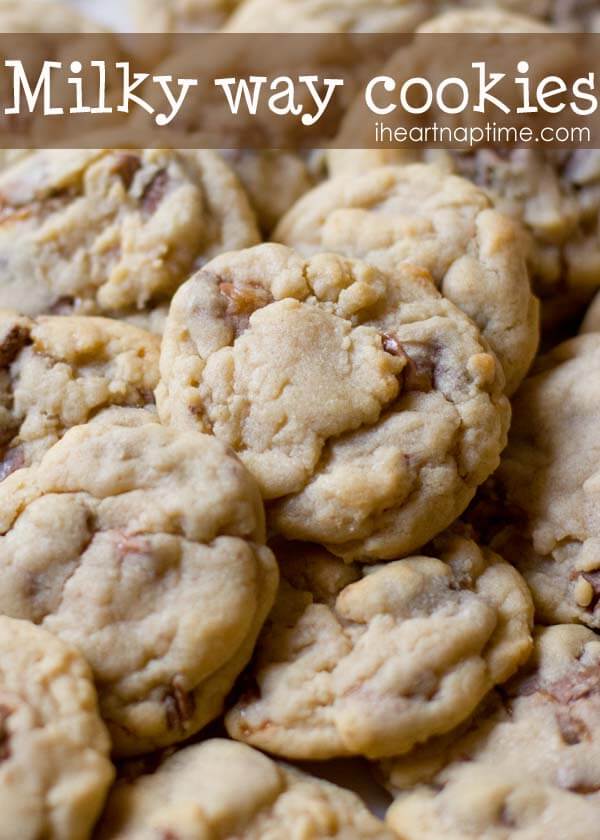 Find even more in the recipe box. Thanks for stopping by. Have a great day! :D