Jump to Recipe⌄
Pumpkin Cheesecake Dip
Creamy pumpkin cheesecake dip that whips up easily in 5 minutes! The perfect appetizer or dessert for any fall party!
If you're a pumpkin lover you are going to seriously love this pumpkin cheesecake dip. It is so so good. Even better with a little salted caramel drizzled over the top. Totally unnecessary though. It taste amazing as is! My favorite things to dip in it are pretzel crisps and apples …but I was tempted to just eat it by the spoonful. Mmm…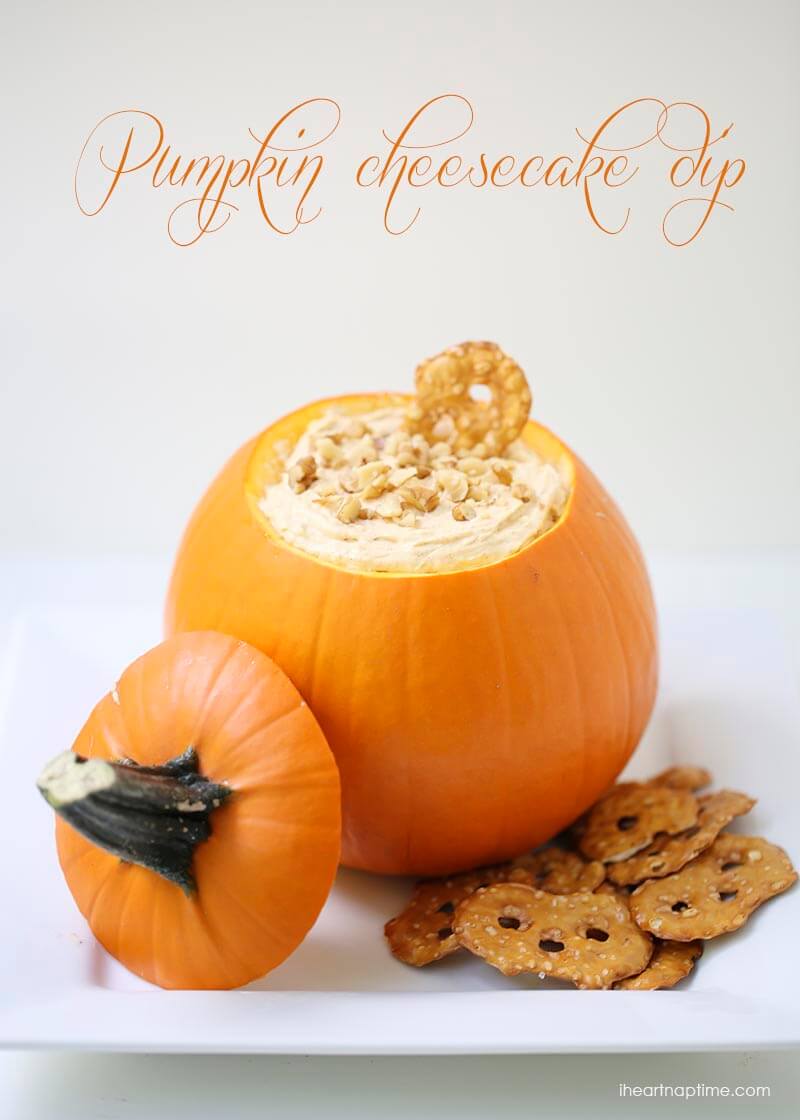 You can even add this dip to a hollowed pumpkin for a Halloween or fall party. Your guests will love it! I actually only hollowed the top half of it and then refilled as needed. That way it wasn't too hard to get to the bottom.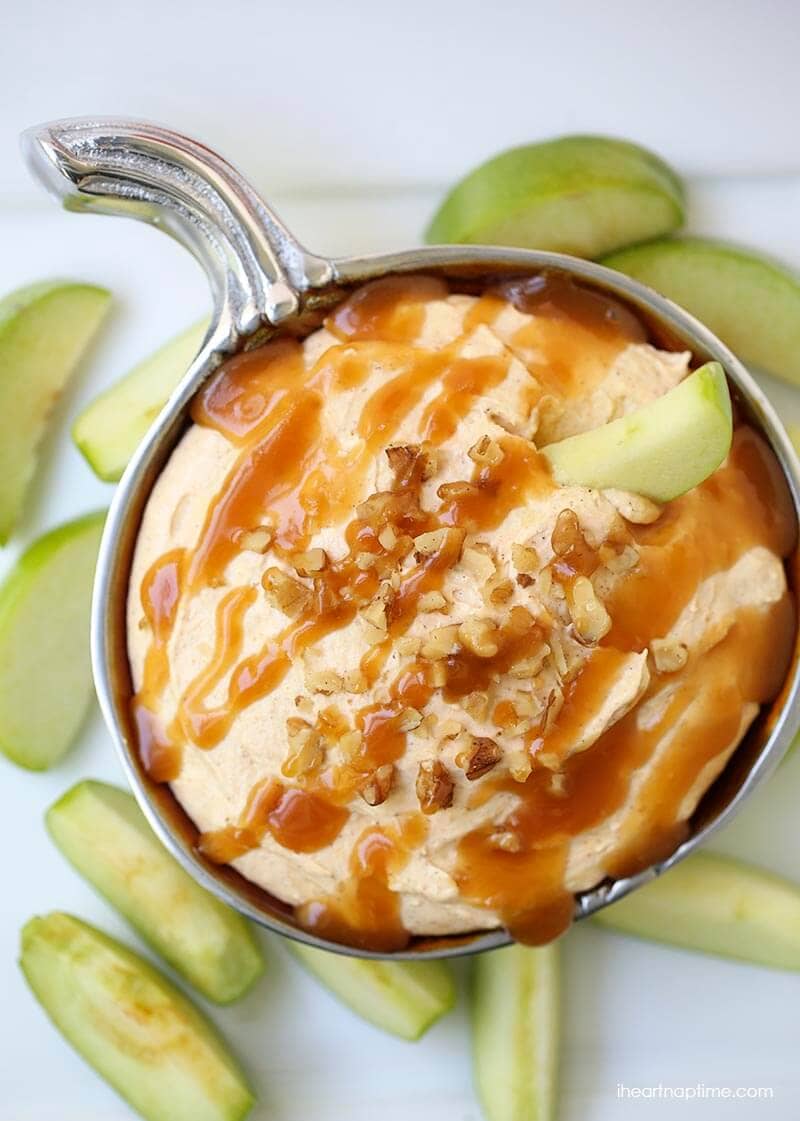 Pumpkin cheesecake dip recipe: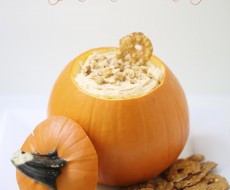 Pumpkin cheesecake dip
Ingredients:
2 (8oz blocks) cream cheese, softened
1 cup powdered sugar
1/4 cup sugar
3/4 cup pumpkin puree
1 cup cool whip, softened
1 1/2 teaspoons pumpkin pie spice
1/2 teaspoon allspice
1/4 teaspoon cinnamon
Directions:
In a large bowl mix cream cheese with a beater.  Add powdered sugar and sugar, then beat until smooth and fluffy. Fold in pumpkin puree, cool whip, pumpkin pie spice, allspice and cinnamon. Stir until smooth.
Store in an air tight container in the refrigerator for at least 30 minutes.
Optional toppings: salted caramel, chopped pecans or whipped cream.
Serve with pretzel crisps, graham crackers, gingersnaps or apples.
All images and text ©
Pumpkin Cheesecake Dip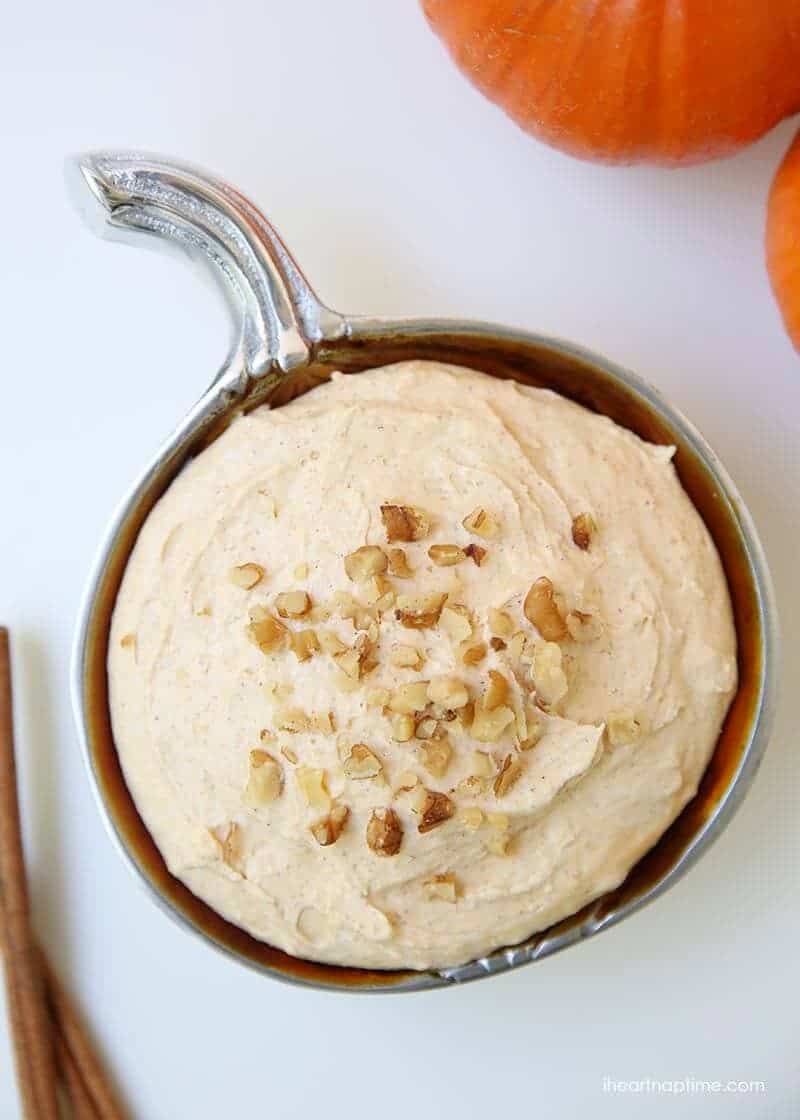 It tastes great plain, but boy did the salted caramel take this dip over the top! YUM!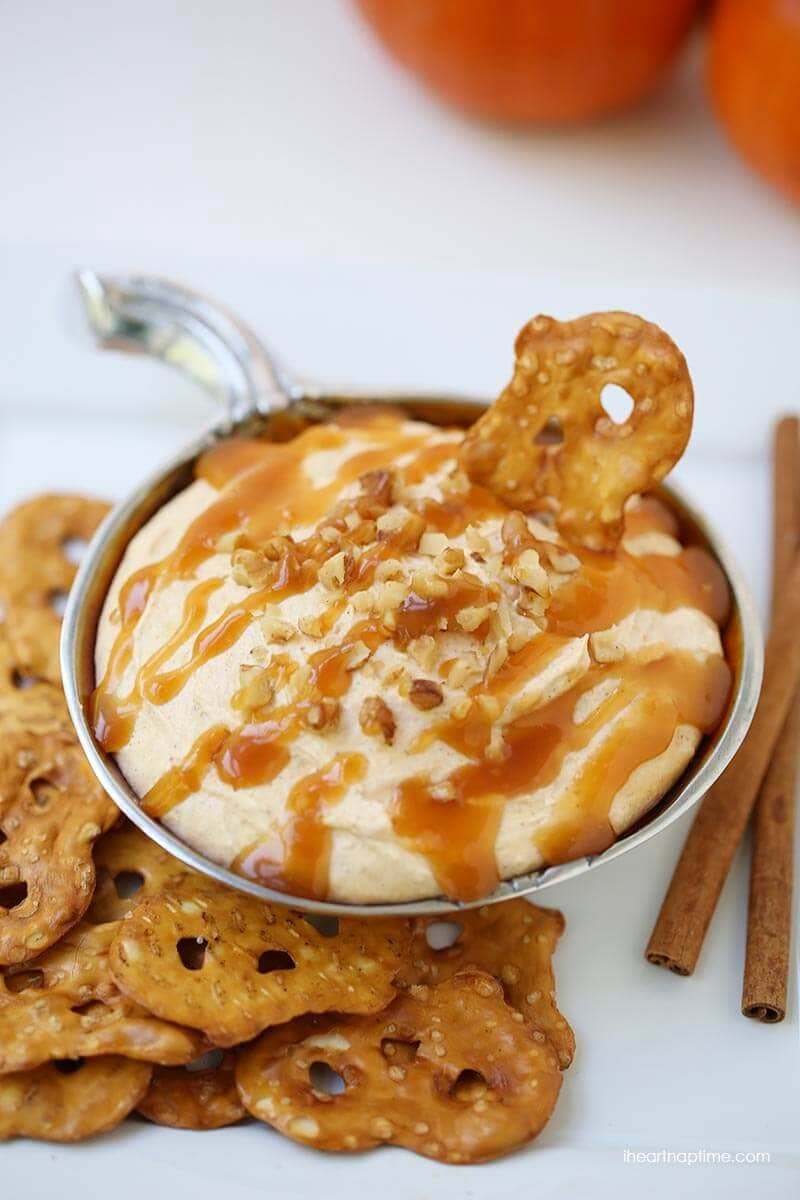 Enjoy! :)
Looking for more pumpkin desserts? You'll love these too: