Jump to Recipe⌄
Easy Breakfast Muffins
Easy Breakfast Muffins -made with only a few ingredients and use only one bowl and spoon!
This recipe is so basic, anyone can make it! I bet you have all the ingredients already in your pantry. These are the best easy muffins to make on a busy morning because they only take 5 minutes to put together and throw in the oven.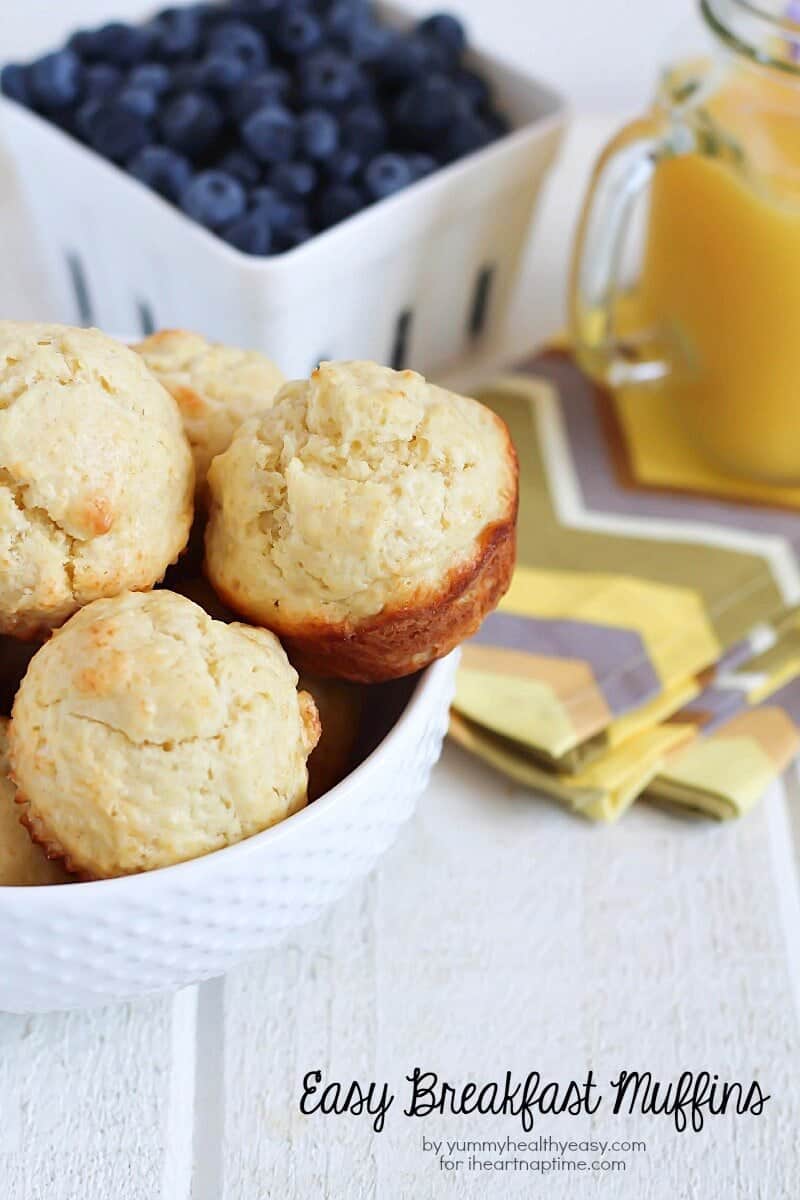 Hi Nap Time readers! Jen from Yummy Healthy Easy here, back with another easy recipe for you!
My mom was the breakfast queen when I was growing up. She always made something delicious for us kids before school or on weekends. These muffins are one of her favorite quick and easy breakfasts. She's been making this recipe for years.
Back when she was a young college student, she would make these muffins for breakfast. They're a favorite because not only are they absolutely delicious, but they have only a few ingredients and use one bowl and spoon! Double score!
How to make easy breakfast muffins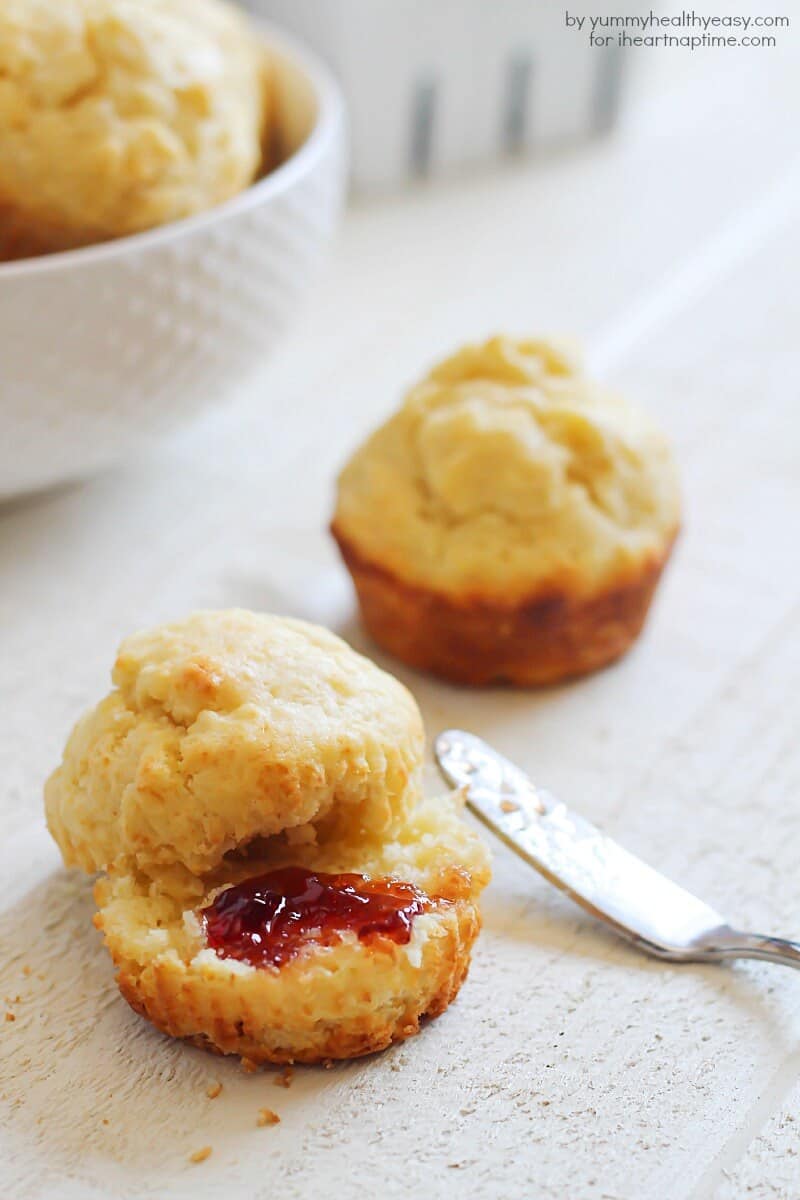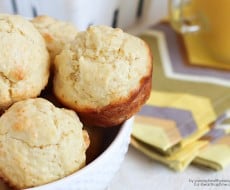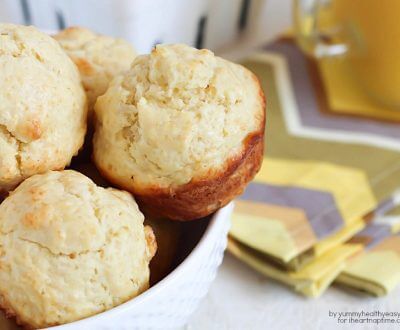 Easy Breakfast Muffins
Easy Breakfast Muffins -made with only a few ingredients and use only one bowl and spoon!
Print
Ingredients
2 cups flour
1/2 cups sugar
1 Tablespoon baking powder
1/2 teaspoon salt
2 beaten eggs
1/2 cup oil
1/2 cup milk
butter and jam for serving
Instructions
Preheat the oven to 400º F. Line a 12-cup muffin tin with paper liners or spray each cup with cooking spray. Set aside.

In a mixing bowl, combine flour, sugar, baking powder and salt and stir together. Add in eggs, oil and milk and mix only until combined, don't beat or overmix!

Scoop into prepared muffin tin and bake for 15-20 minutes or just until golden and tops spring back when you press on them. Keep in sealed container . These are great served with butter and jam for a quick breakfast!
Nutrition Facts
Easy Breakfast Muffins
Amount Per Serving
Calories 209 Calories from Fat 90
% Daily Value*
Total Fat 10g 15%
Saturated Fat 1g 5%
Cholesterol 28mg 9%
Sodium 113mg 5%
Potassium 146mg 4%
Total Carbohydrates 25g 8%
Sugars 8g
Protein 3g 6%
Vitamin A 1.1%
Calcium 6.3%
Iron 6.7%
* Percent Daily Values are based on a 2000 calorie diet.
What I love about this recipe is you can put the extras in a sealed container and then for a super quick breakfast, heat them up one at a time in the microwave for a few seconds. Breakfast to go! These seriously are so easy and a family favorite.
Enjoy!

Looking for more muffin recipes? You'll love these too: