Jump to Recipe⌄
Reeses PB cup homemade ice cream
Hello friends! Happy Tuesday! I have a yummy homemade ice cream recipe for you today! It reached 100 degrees in AZ this week, so it's definitely ice cream time!
I took one of my families favorite recipes and combined it with my favorite candy…reeses peanut butter cups! This ice cream is super easy to make and contains NO eggs! This recipe tastes amazing without the reeses as well. Feel free to mix in your favorite toppings. :)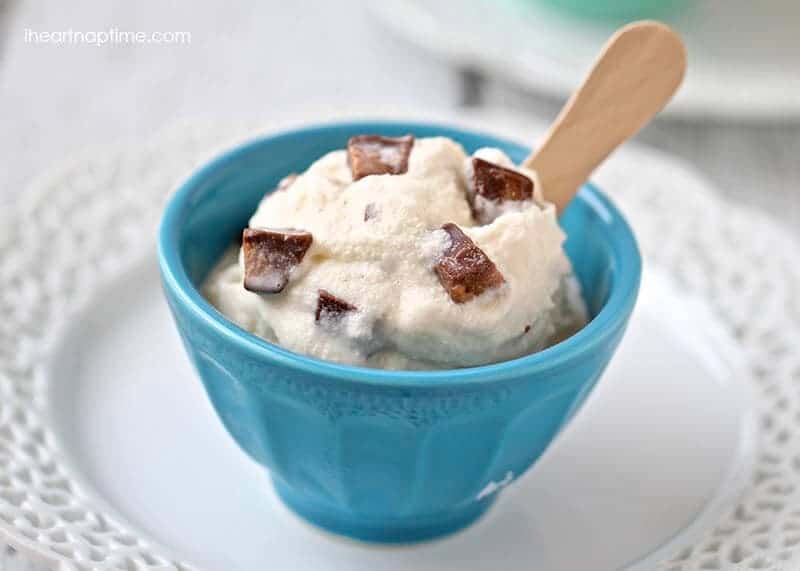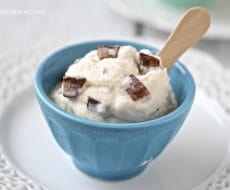 Homemade ice cream
Ingredients:
2 cups heavy cream
3/4 cups milk
1 1/2 tsp vanilla
3/4 cups sugar
pinch of salt
10 reeses peanut butter cups (chopped)
Directions:
1. Combine all ingredients (except reeses) in a medium sized pan over medium heat. Bring to a slight boil, stirring constantly and then remove from heat. Stir until the sugar crystals are dissolved. Allow to cool.
2. Place cream in your ice cream maker and begin to churn the ice cream. As soon as the ice cream looks like frozen yogurt, (about 20 minutes in) add the chopped reese's peanut butter cups. 3. 3. Continue mixing until you reach a desired consistency. Store ice cream in a air tight container.
Enjoy!
All images and text ©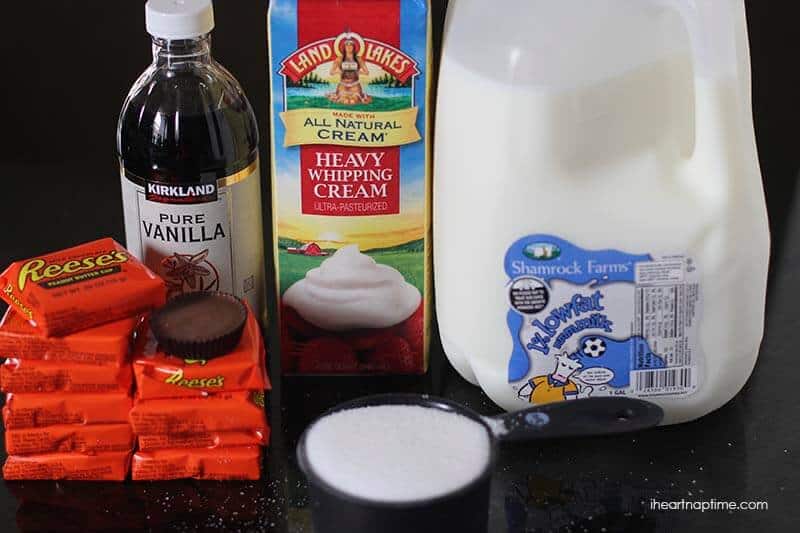 I have to mention that I LOVE my new KitchenAid ice cream maker attachment. It was so easy to use. I'm glad I no longer need to use ice and salt! With my old ice cream maker, the salt some how ALWAYS ended up in my ice cream. Don't ask me how. You do have to plan ahead though and freeze the bowl before making your ice cream.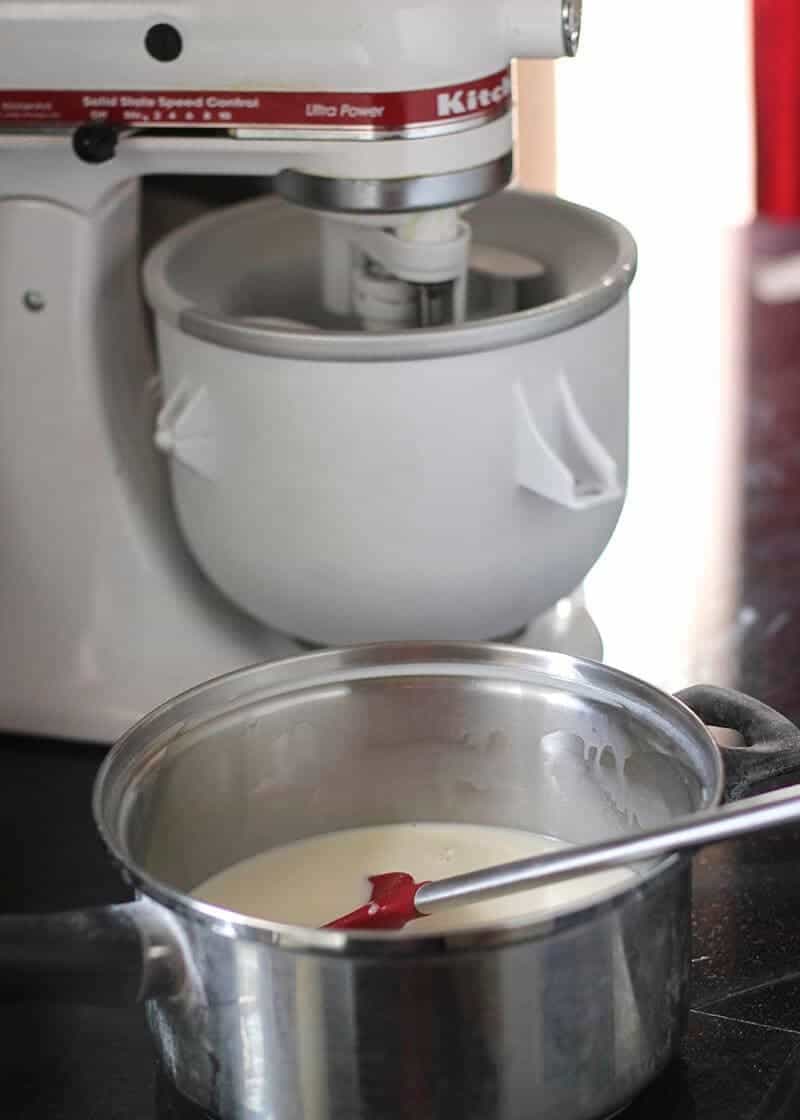 This may be my new favorite homemade ice cream recipe. My hubs is already begging me to make some more. I'm not complaining. ;)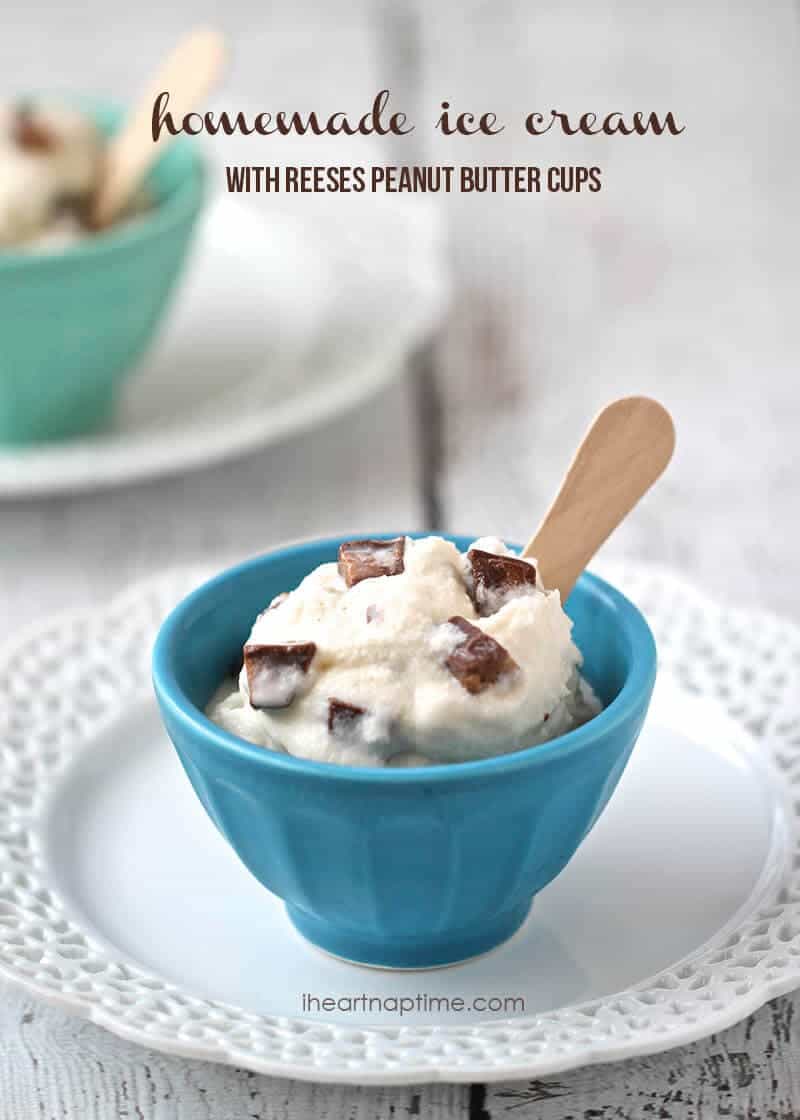 ENJOY! :D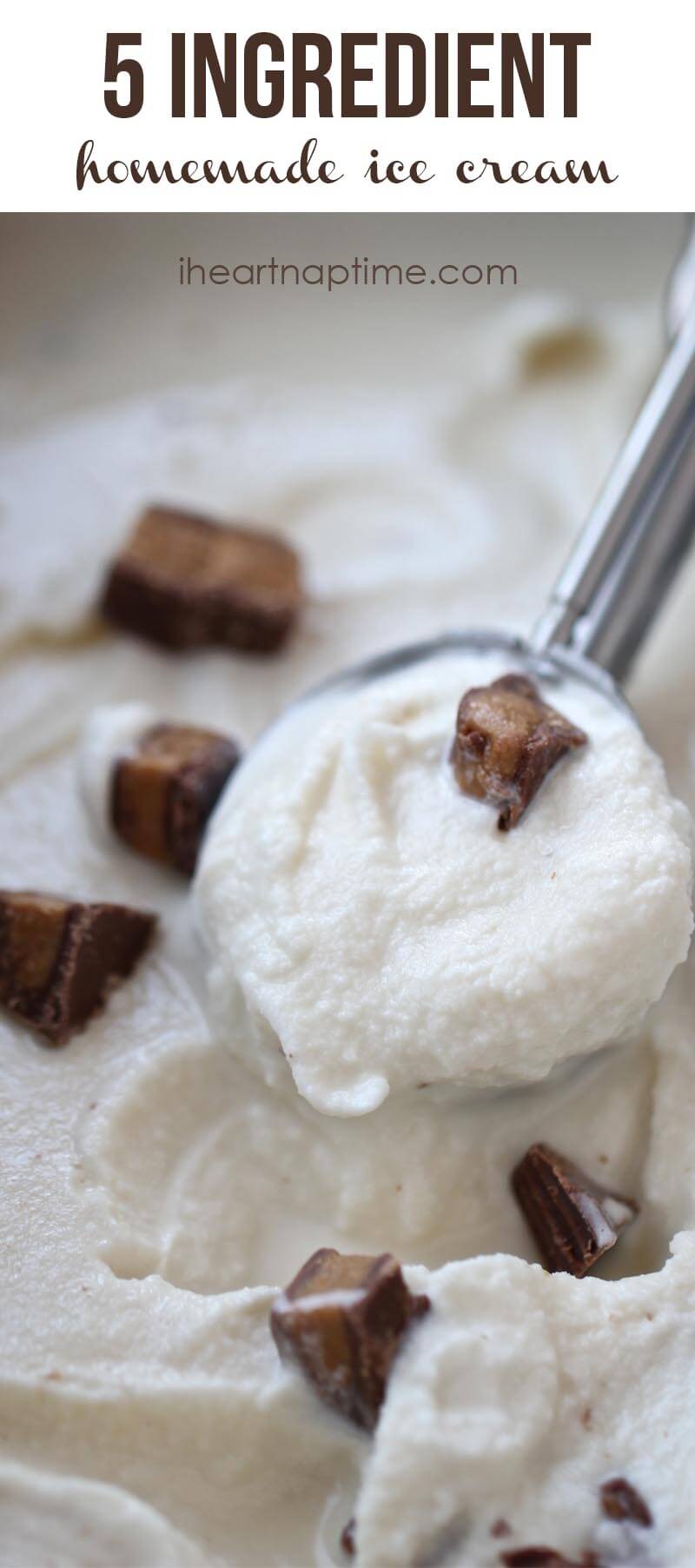 Looking for more ice cream recipes? You'll love these: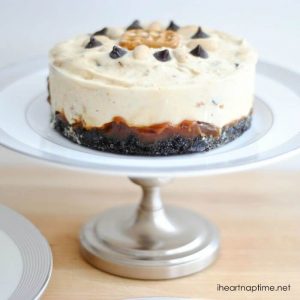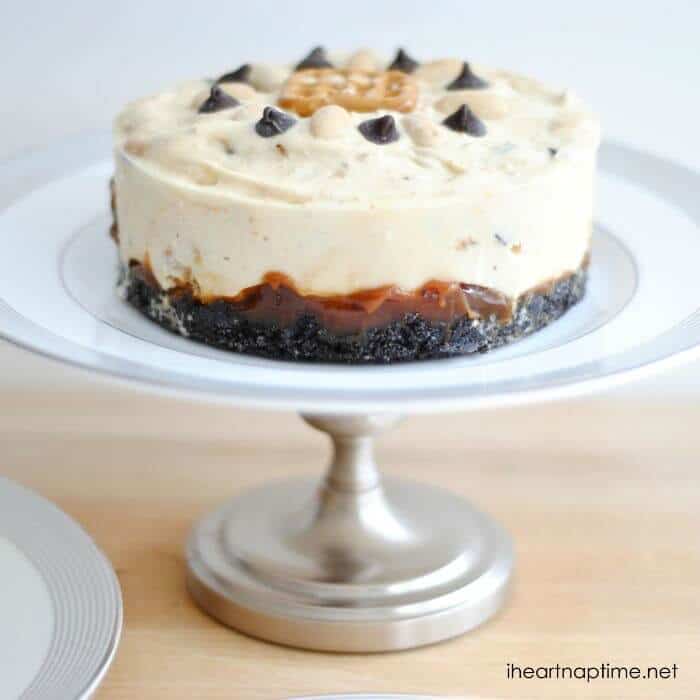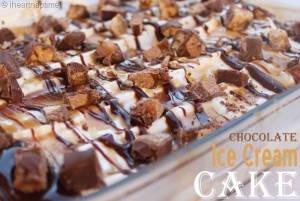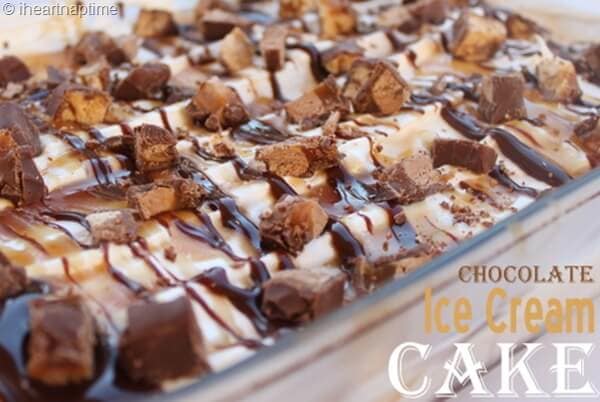 Thanks for reading! Have a great day!