Jump to Recipe⌄
Hot Cheesy Corn Dip
I don't know about you but I'm about on a virtual sweet overload and I haven't even started my holiday baking yet.  So today we're going savory.  Holiday season brings holiday parties and I have found that a lot of those parties include appetizers so I am always looking for yummy new appetizer recipes during the holidays.  I recently asked on Facebook for favorite appetizer suggestions and someone mentioned Hot Corn Dip.  I googled around and found several recipes and then put my own twist on it.  The original recipe is attributed to singer Trisha Yearwood.
I took it to our first holiday party of the season.  Being a food blogger,  I find there is always a little pressure when I take a dish to a party.  Especially when I experiment with a new recipe.  That was the case when I took the Hot Cheesy Corn Dip.  I took it to the party untasted.  A little bit of a risk.  But when one of the first questions I was asked was "Is it on the blog?"  I took that as a good sign!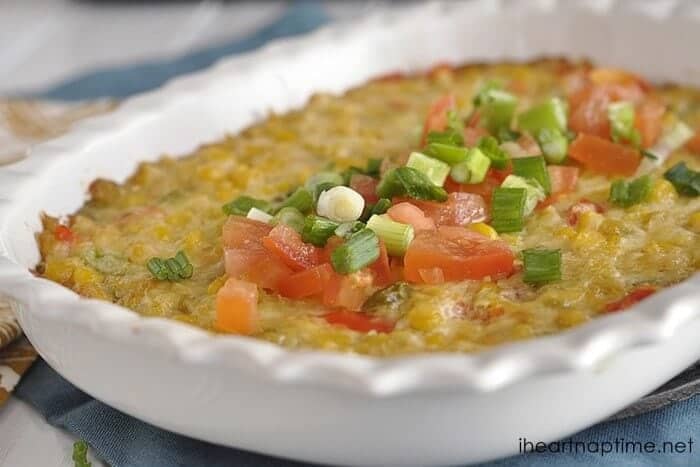 MY OTHER RECIPES
I also brought home an empty dish!  That is always a good sign too.  In fact the dish was empty within about 30 minutes of walking in the door.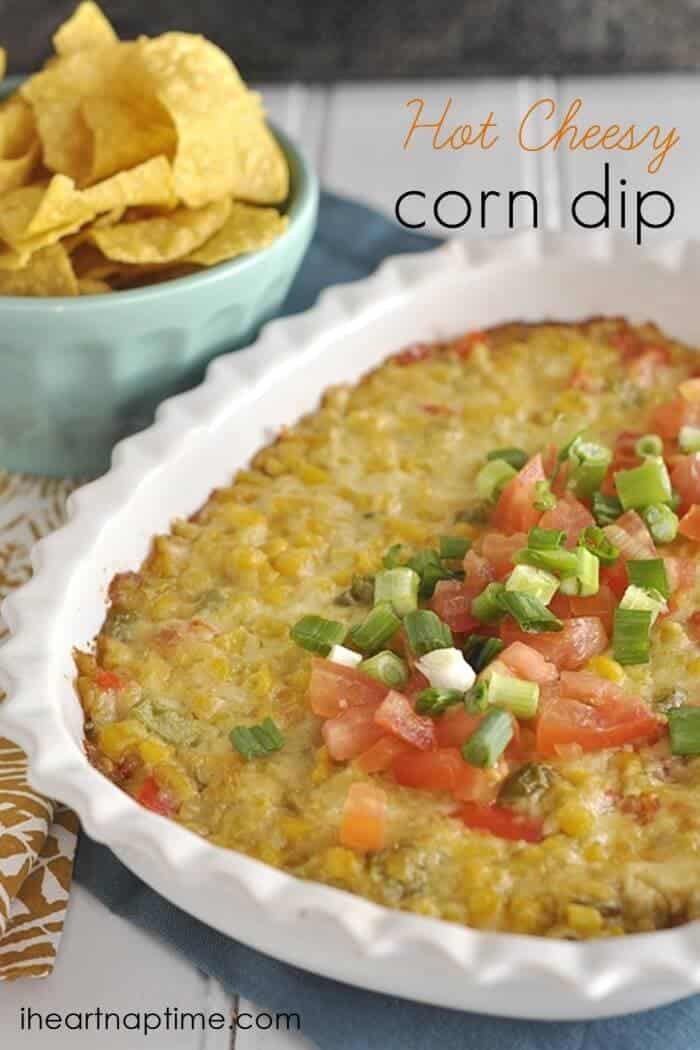 The recipe makes a 9 x 13 pan full but it is easy to cut in half and make in an 8 x 8 if you have a smaller crowd.  It is a combination of canned corn, red pepper, green pepper, jalapeno, mayo and cheese.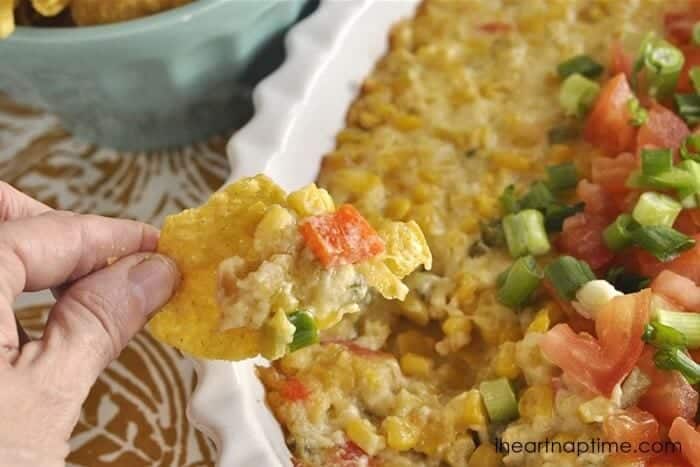 I topped it with some chopped fresh tomato and green onion and then used tortilla chips for dipping.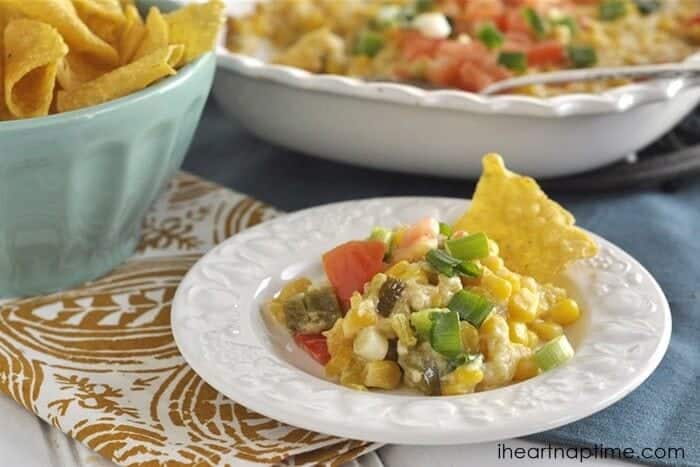 For some of my other favorite appetizers check out these:

Bloomin' Onion Bread – Basil, Bacon & Peach Baked Brie – Cranberry Salsa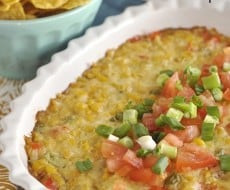 Hot Cheesy Corn Dip
Ingredients:
2 11 oz. cans of canned corn, drained
2 4.5 oz. cans of diced mild green chilies
1 jalapeno pepper, diced small
1 red pepper, chopped
1 green pepper, chopped
1/2 C onion, chopped
1/2 C mayonnaise
2 C Monterey Jack Cheese, grated
2/3 C Parmesan cheese, grated
2 green onions, chopped
1 small tomato, chopped
pinch of salt
Directions:
Heat oven to 350 degrees
In a bowl combine, corn, chilies, cheeses, mayo, and salt.
Spread into a greased 9 x 13 pan
Bake uncovered for 30 minutes or until bubbly around the edges.
Top with chopped tomato and green onions.
Serve with tortilla chips.
All images and text ©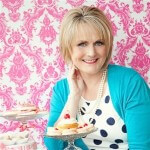 I'm Leigh Anne and food, family and friends are three of my favorite things. I am the mother of four young adults, a new mother in law and am still trying to adjust to life as an empty nester along with my husband of over 30 years.  I love throwing parties, burying my head in a book and digging in the dirt in my garden.  My husband would tell you I love making messes in the kitchen and craft room and finding junk (treasures) at Goodwill.  I believe that life is beautiful and it is up to us to find and create that beauty.  I love sharing my journey to finding the pretty and delicious in life over at Your Homebased Mom.  You can also visit me on Facebook, Pinterest, Twitter or Instagram.