Jump to Recipe⌄
Banana Nut Brownies
Hi, I Heart Nap Time friends! I'm Erin visiting from The View From 510 to share a recipe I think your families will love. These Banana Nut Brownies with browned butter frosting are nothing short of sinful!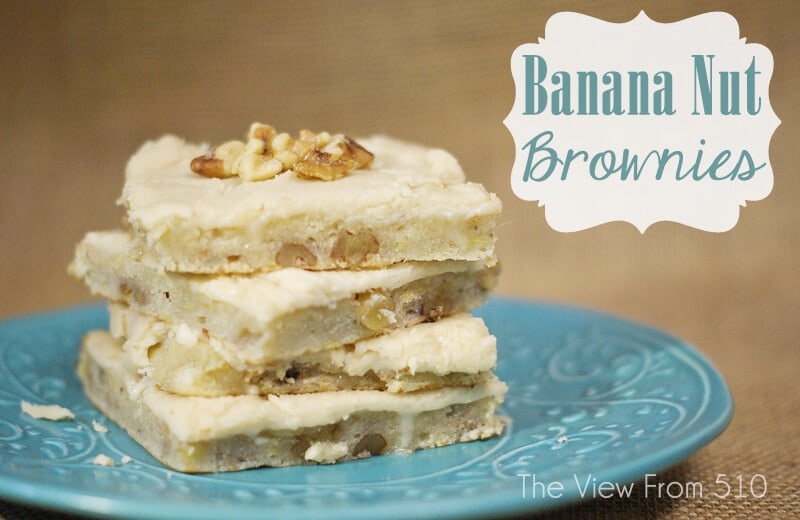 In my kitchen, browning bananas are a recurring eye sore. So, determined to put the bananas to good use, I've finally pinpointed my ultimate banana dessert for those over-repined bananas.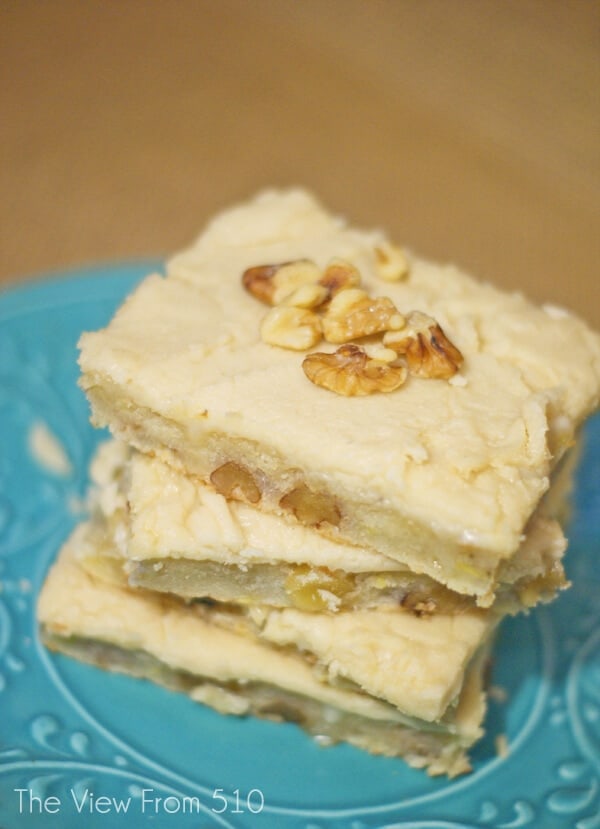 By creating a batter that is more brownie than bread, this recipe will stun your tastebuds. Moist and flavorful, the brownie is a treat in itself. But then there's the browned butter frosting that knocks this dessert out of the park.
I must admit, though, browning butter has been a baking fear of mine. Every bakers' notes emphasize watching the butter closely as when it turns it turns quickly. After taking the time to make my first browned butter recipe, I can now tell you with full faith that it's not so bad. Yes, you should watch the butter and stir it constantly, but it's nothing to fret over!
With football season officially having kicked off, kids back in school and the holiday season looming, now is the time to share those treats that spread a little joy. I hope you and your families enjoy these Banana Nut Brownies!
If you're looking for some other sweet treats check out my S'mores Chocolate Chip Cookie Bars or Oreo Bomb Cake.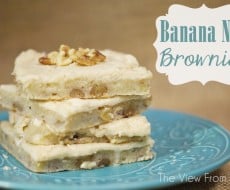 Banana Nut Brownies
Ingredients:
Brownie Batter:
1 1/2 cup sugar
1 cup sour cream
1/2 cup butter, softened
2 eggs
3 ripe bananas, mashed
2 tsp vanilla extract
2 cup all purpose flour
1tsp baking soda
3/4 tsp salt
1 cup chopped walnuts
Browned Butter Frosting:
1/4 cup butter
1/4 cup light brown sugar
3 tbsp milk
1 1/2 tsp vanilla extract
2 cups confectioner's sugar
Directions:
1. Heat oven to 375F. Line a 15×10 inch cookie sheet (jelly roll pan) with parchment paper, or grease and flour, set aside. In a large bowl, beat together sugar, sour cream, butter, and eggs until creamy. Blend in bananas and vanilla extract.
2. In separate bowl, add flour, baking soda, salt, and whisk (or sift) together. Add this to the banana mixture in two parts. Stir in walnuts. Spread batter evenly into pan and bake 20 to 25 minutes or until golden brown.
3. Prepare the frosting as the brownies bake by heating butter in a large saucepan over medium heat. Add the brown sugar to the melted butter and bring to a boil, stirring continuously for about 2 minutes. Remove from heat immediately.
4. Add powdered sugar, vanilla extract and milk. Whisk together until smooth (note: it will be thinner than frosting). Using a spatula, spread the brown butter frosting over bars. This is best done when both ingredients are warm. Serve warm, room temperature or even cold!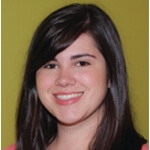 I'm Erin from The View From 510! Here you'll find daily parenting tips, family-friendly recipes, free printables & more. I'm a semi-homemade, fully-caffeniated mom, not-so gracefully rolling with the punches of parenting. Please stop by and say hello at The View from 510 or on Twitter, Facebook and Pinterest!