Black Bean and Sweet Potato Taquitos by Karen of The Food Charlatan for I Heart Naptime.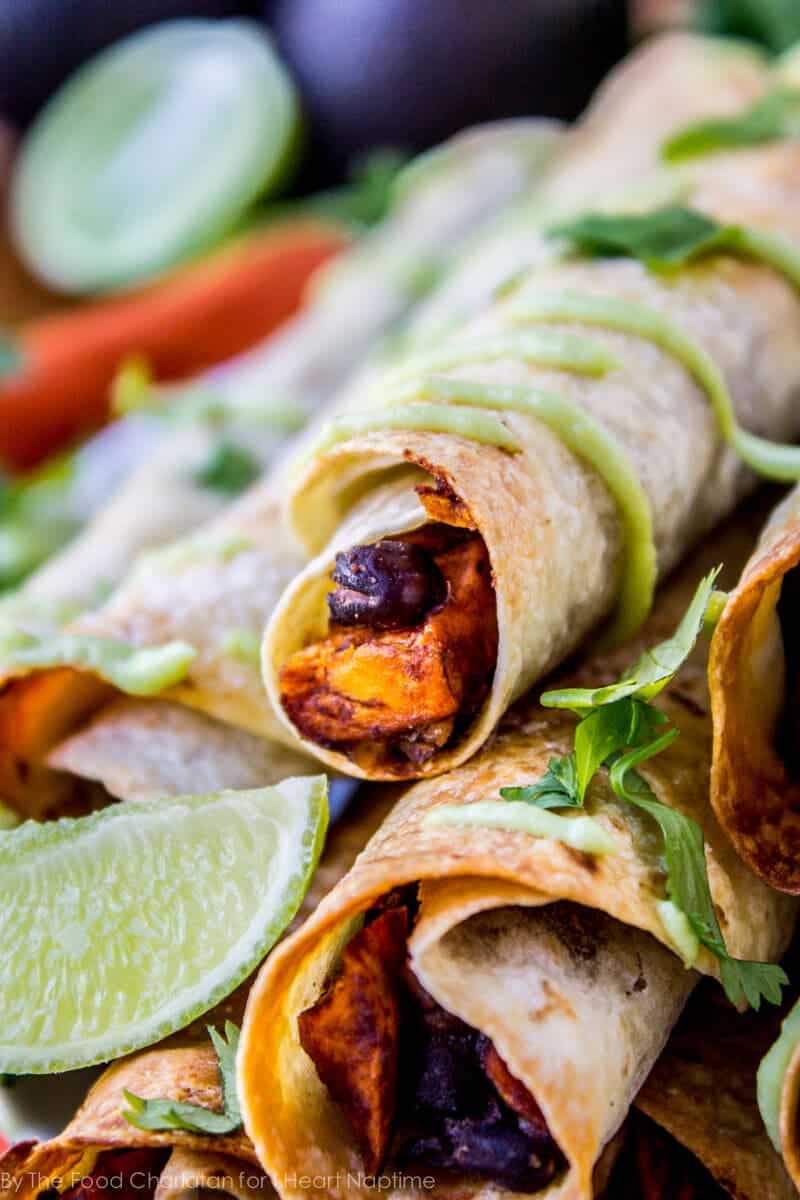 My daughter had a couple friends over today to play. I overheard them playing Elsa and Ana (of course), doctor, and family, but then I saw them carting a around large picture books. I asked what they were doing and they said the iPad was telling them what to play next. That's right: my children are so desperate for media that they have to fabricate imaginary devices.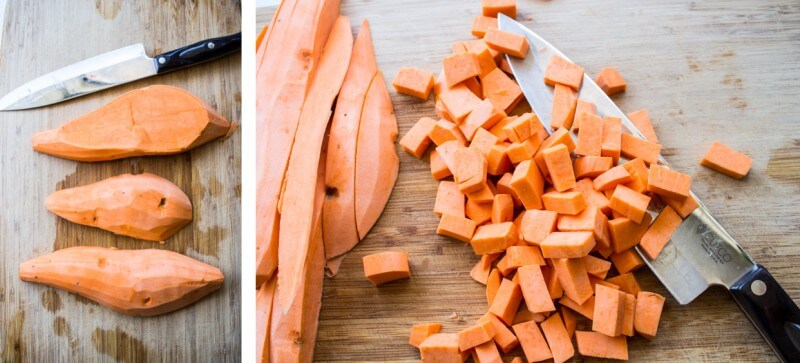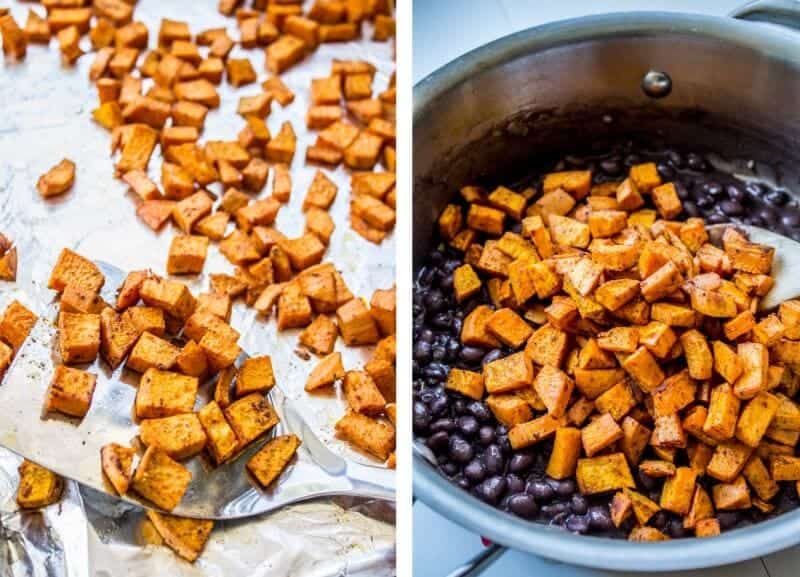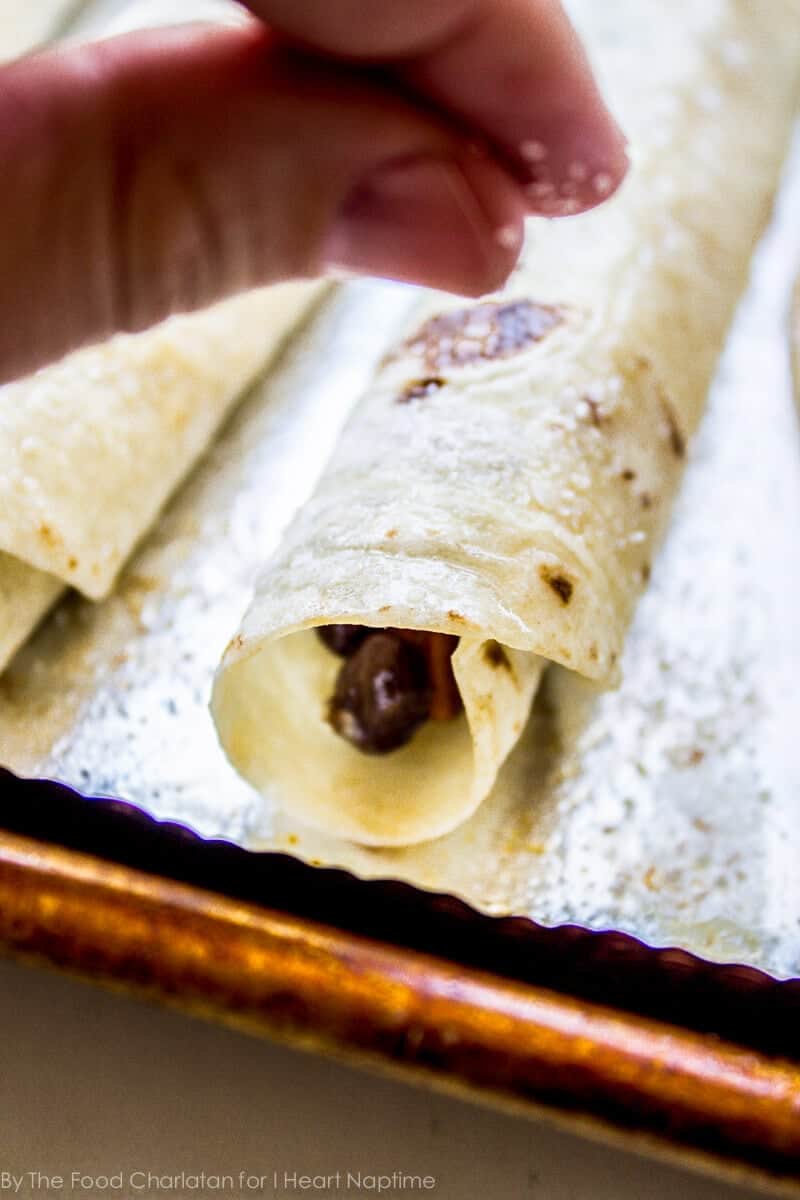 I suppose it's not that strange. After all, kids have been playing pretend telephone for decades. One time I was playing phone with my very young niece, our thumbs and pinkies held up to our ears and mouths. I said "bye bye" and made the motion to hang up the receiver. My niece moved her hand in front of her face and pretended to push a button on her hand. And that was when I realized that she's never seen anyone use a regular telephone. Weird right??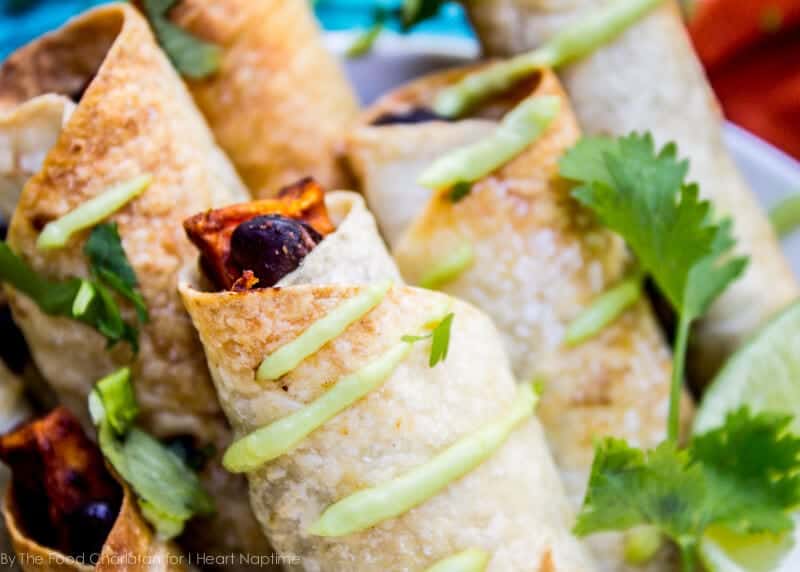 On to the taquitos. Have you ever baked them? So easy, so much healthier, and SO good. I've stuffed these ones with black beans and some roasted sweet potato, but you could put pretty much anything in them. They take less than an hour to make and are a good meatless option! Top with some avocado crema and dinner is done.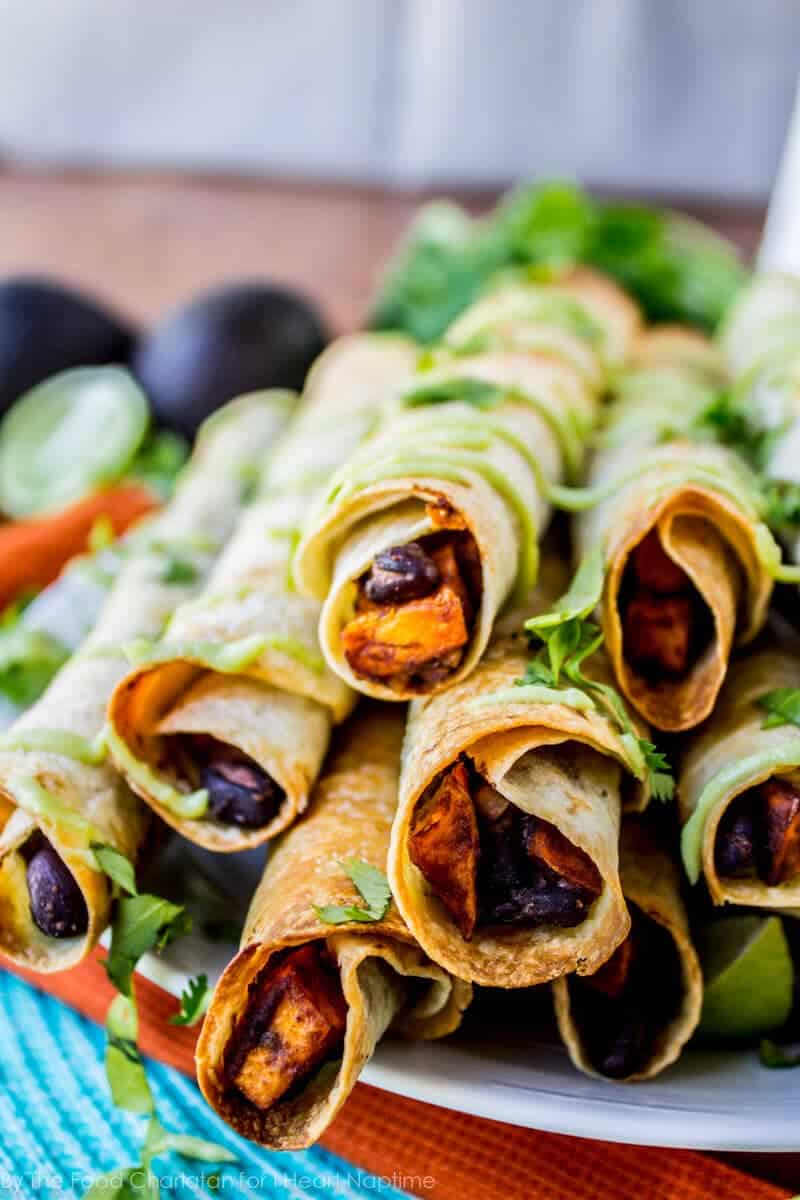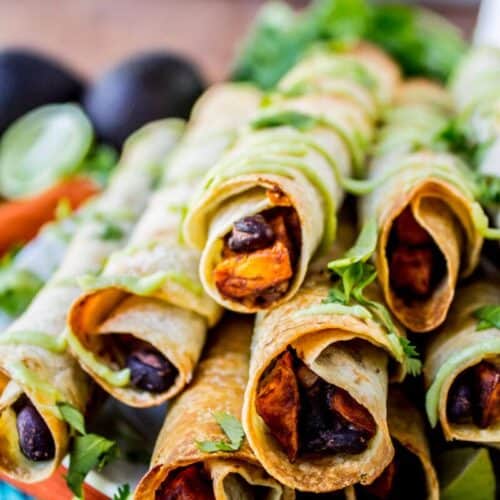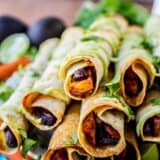 Black Bean and Sweet Potato Taquitos
These vegetarian baked taquitos make for a quick meatless weeknight meal!
Ingredients
1 pound orange sweet potato peeled
1 tablespoon olive oil
1/2 teaspoon chipotle chili powder regular works fine
1/2 teaspoon salt
1/4 teaspoon onion powder
2 teaspoons olive oil
2 cloves garlic minced
15 ounces can black beans undrained
1 teaspoon cumin
1/2 teaspoon salt
1/2 teaspoon oregano
14 burrito-size flour tortillas
olive oil spray
2 small/medium avocados
1/2 cup sour cream or greek yogurt
juice from 1 lime
salt to taste
Instructions
Preheat your oven to 400 degrees F.

Chop the sweet potato into 1/2 inch cubes. Place in a medium bowl and drizzle with 1 tablespoon olive oil. Add chili powder, salt, and onion powder.

Line a large baking sheet with aluminum foil and spread the potatoes in one layer. Bake for 17-20 minute or until fork-tender. Remove and increase oven temperature to 425.

Meanwhile, in a large saucepan heat 2 teaspoons olive oil over medium heat. When it is hot, add the minced garlic and saute for about 1 minute, until fragrant.

Add the can of black beans with liquid. Bring the mixture to a boil and then reduce to a simmer. Add cumin, salt, and oregano, and simmer for 10 minutes.

Add the sweet potatoes to the beans and stir.

Spoon about 2-3 tablespoons of the filling down the center of a tortilla. Roll up tightly and place on a large greased baking sheet (I used the same one I baked the sweet potatoes on). Continue with the rest of the tortillas.

Spray each taquito generously with olive oil and sprinkle with salt.

Bake at 425 for about 15-17 minutes, or until they are brown and crispy.

To make the sauce, add the avocados, Greek yogurt, lime juice, and salt to a food processor or blender. Whir until combined.
---
Calories: 212kcal | Carbohydrates: 29g | Protein: 6g | Fat: 7g | Saturated Fat: 1g | Sodium: 512mg | Potassium: 402mg | Fiber: 5g | Sugar: 3g | Vitamin A: 4660IU | Vitamin C: 4.6mg | Calcium: 68mg | Iron: 2.1mg