Jump to Recipe⌄
Mouthwatering cheesy pesto bread
Thanks for stopping by! To get the newest recipes subscribe or join us on facebook.
I admit … I'm a bread person. There's nothing I love more than a warm slice of bread! Heaven sent, I tell ya!
Now that fall is here I find myself in the kitchen WAY more. This is not a good thing. Although my husband tells me it is. ;) One of our favorite Italian restaurants serves a cheesey pesto bread that is to die for! I tried to re-create this delicious recipe at home and it turned out great! This is the perfect recipe for a snack or appetizer!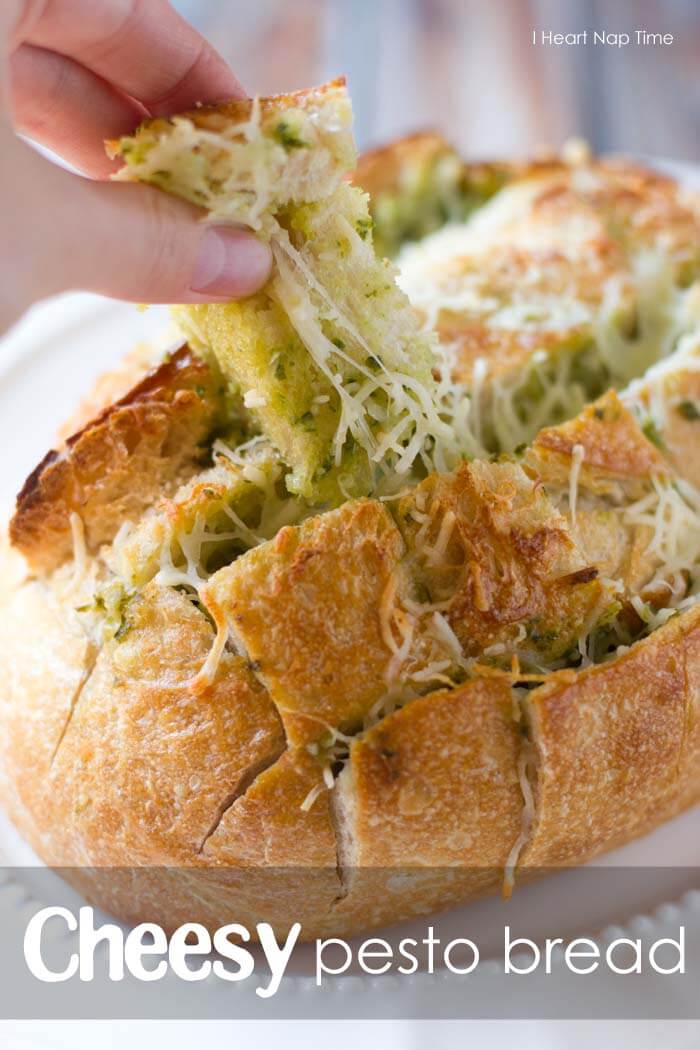 MY OTHER RECIPES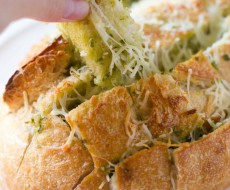 Mouthwatering cheesy pesto bread
Ingredients:
1 sourdough loaf of bread
1/2 – 3/4 cup basil pesto found near dairy
1 – 11/2 cup mozzarella cheese grated
1/2 cup Parmesan grated
1 tsp Italian seasoning or chopped fresh basil if desired
Directions:
1. Preheat oven to 400 degrees.
2. Slice bread vertically and then again horizontally so that you have one inch squares.
3. Spread basil in between the sliced bread.
4. Combine cheese and seasoning in a medium sized bowl. Place cheese in between each slice.
5. Cover bread with foil and bake on a lined sheet for 8-10 minutes.
All images and text ©
Enjoy!!
If you like this recipe make sure to check out: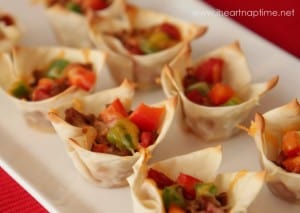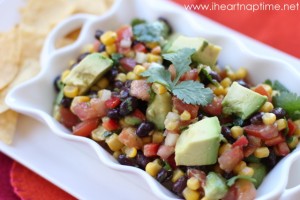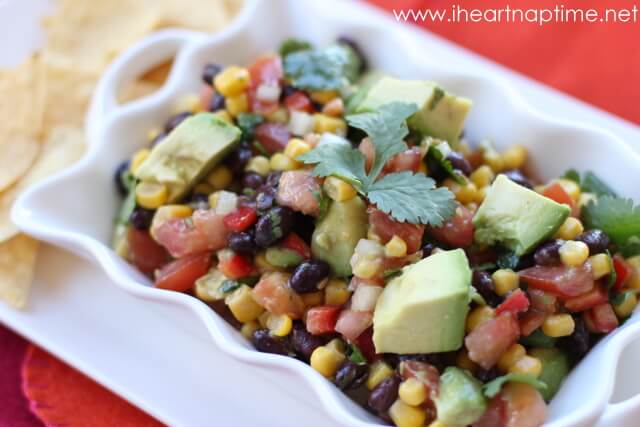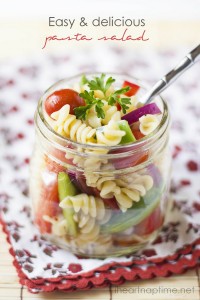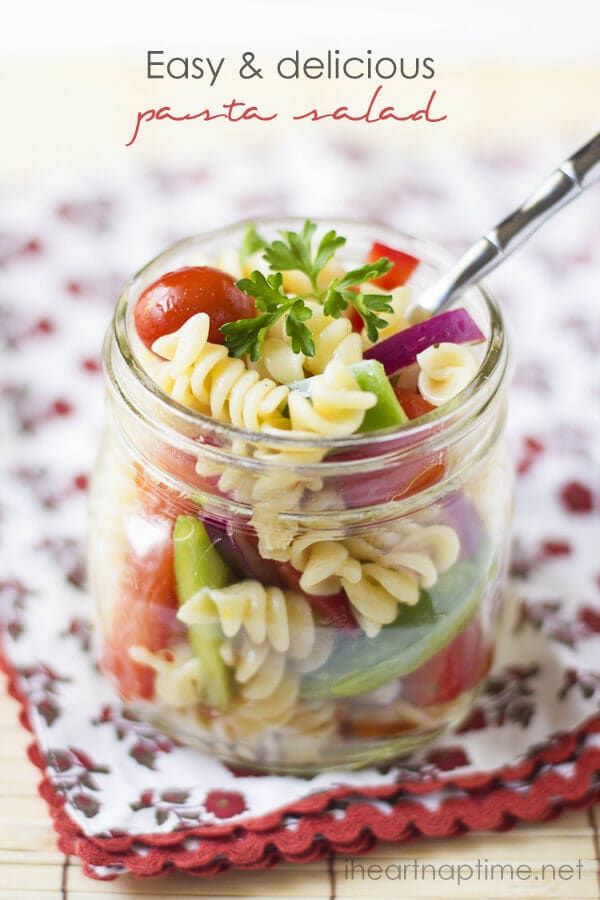 Thanks for stopping by! For even more recipes check out our

recipe box

.