Jump to Recipe⌄
Spinach pesto pizza with fresh mozzarella
Spinach pesto pizza with fresh mozzarella -so delicious and only 4 ingredients to make! I am completely dying over this pizza. It is so easy to make and perfect for a quick lunch.
A few weeks back I was at Costco with my kids and naturally they seek out all the samples. I think that's the only reason they love going to Costco with me. Ha! Anyways… there was a sample with this naan bread, pesto and melted cheese. It was SO good. I snatched up all the ingredients so I could make it at home. I also decided to add some fresh spinach… you know…to make it somewhat healthy and balance out all that amazing cheese. ;)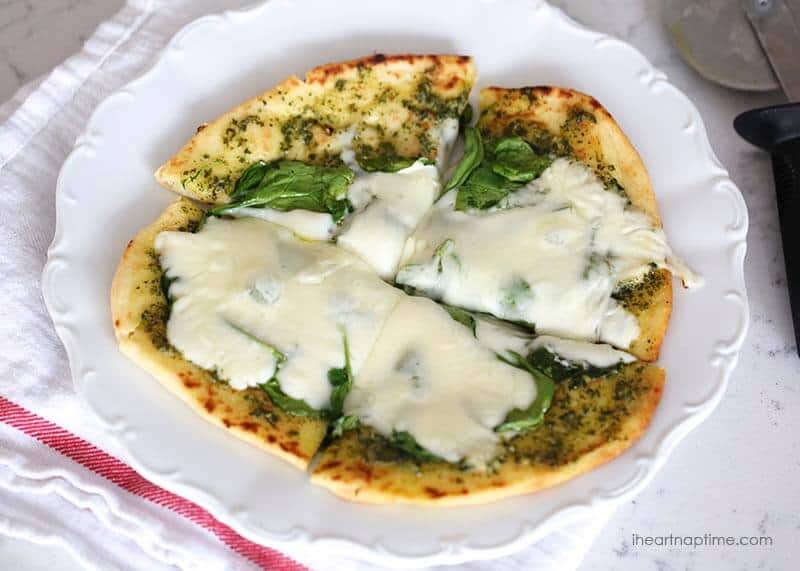 Seriously… look at ALL that cheese! I love using sliced mozzarella for these pizzas because the cheese seems to melt just perfectly over the entire pizza.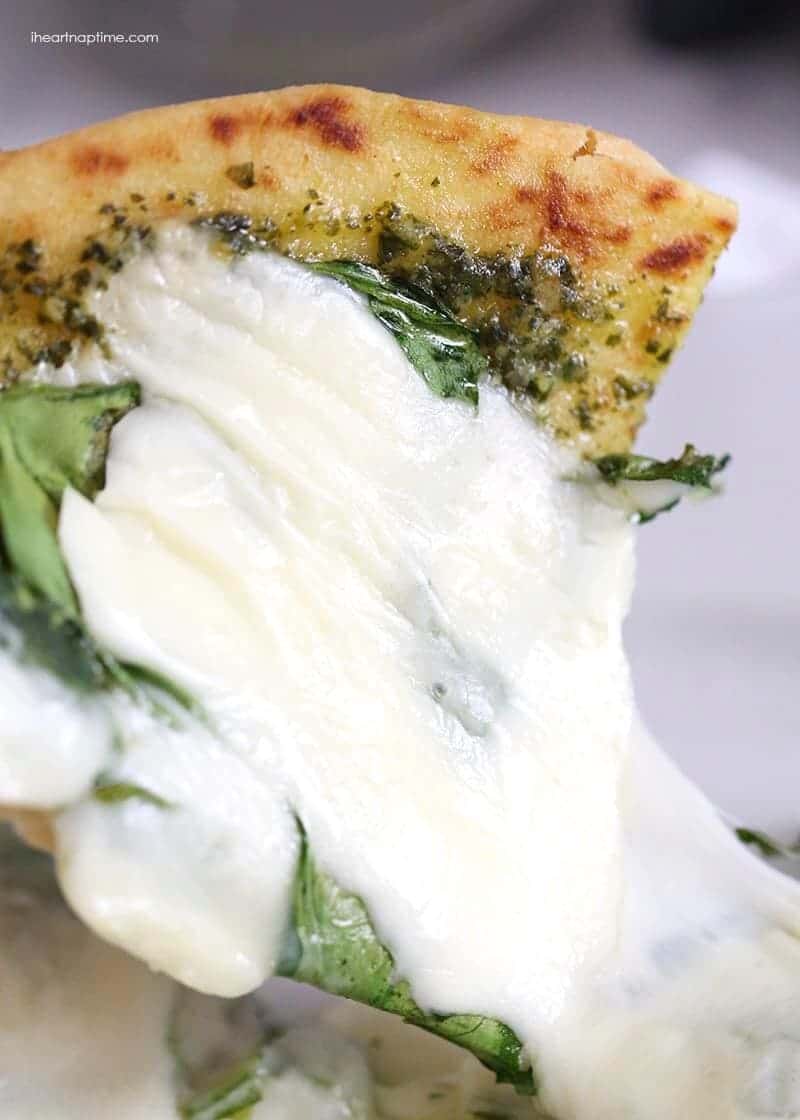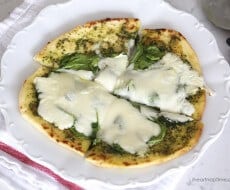 Spinach pesto pizza with fresh mozzarella
Ingredients:
1 Naan bread (you could make your own pizza dough too)
1-2 Tablespoons Pesto with Basil
2 oz fresh mozzarella
1/2 cup spinach
Directions:
Pre-heat oven to 400° or the grill to medium heat.
Spread pesto onto bread and layer with mozzarella and spinach.
Place in oven or gril for about 5-7 minutes, or until cheese is bubbly.
Slice and enjoy!
All images and text ©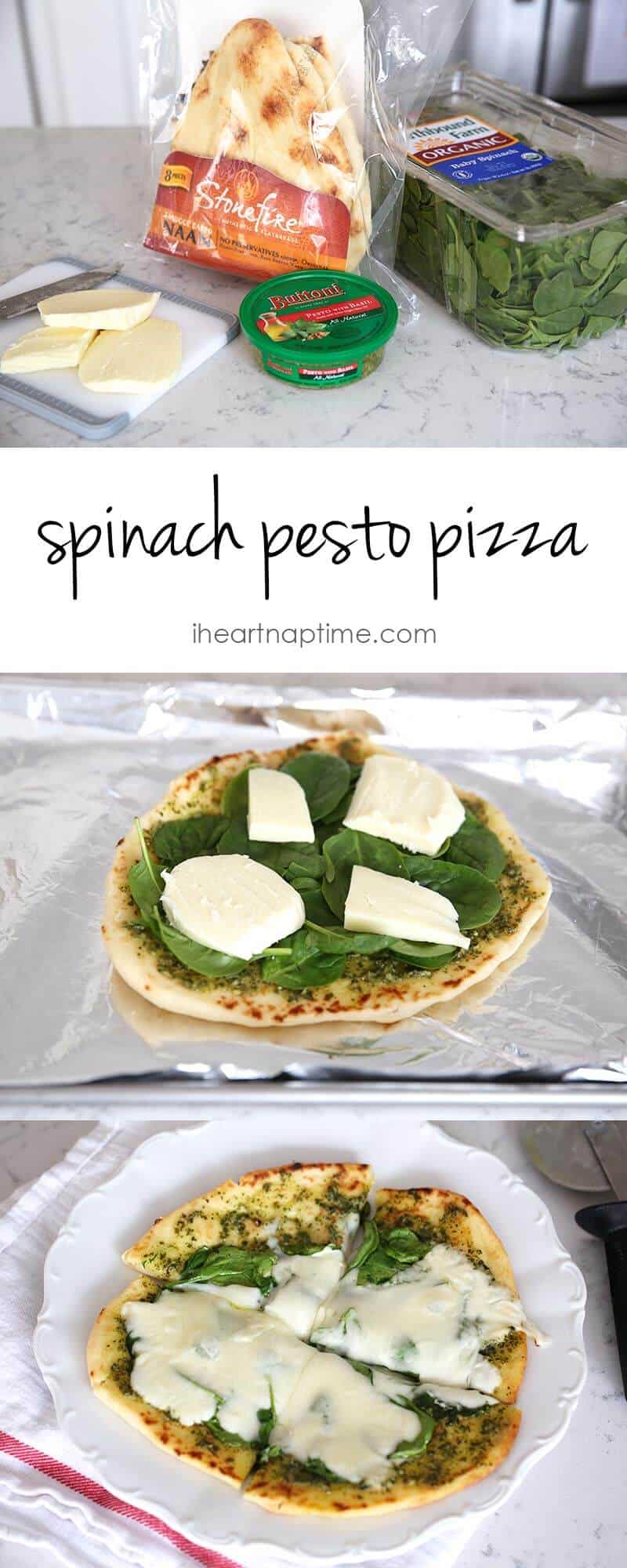 Enjoy!!
Looking for pizza recipes? You'll love these too:
Quick and easy BBQ chicken pizza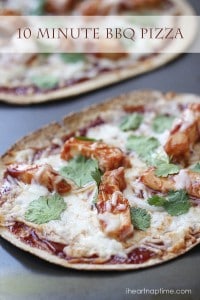 Garlic ranch chicken pizza -from tastes better than scratch