Jump to Recipe⌄
Mini Cheesecakes
Easy and delicious mini cheesecakes – perfect for a quick and yummy dessert!
I hosted a pampered chef party the other night (which was soo fun) and I decided to try out these mini cheesecakes. They turned out SO delicious! YUMMY! They were really easy to make too. I will definitely be making them again soon. Give them a try!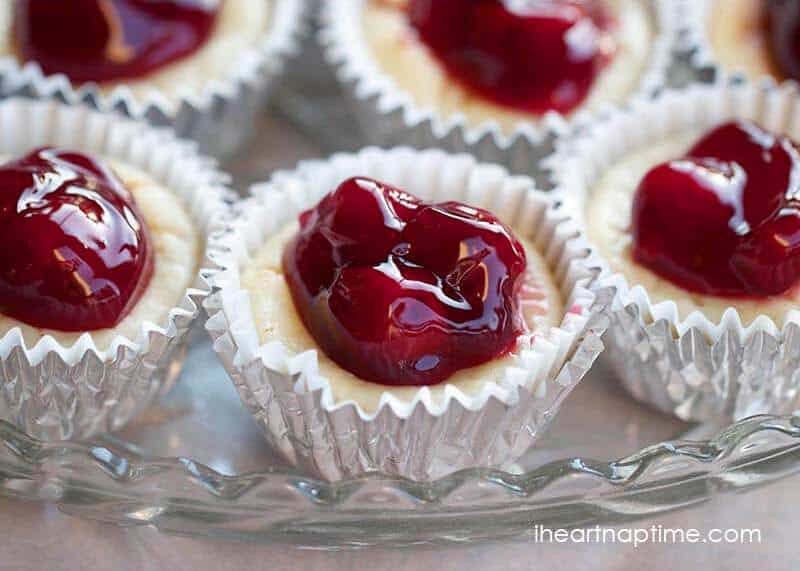 These are so fun to make with different toppings as well. We love making them with all kinds of different fruits. They also taste delicious with chocolate sauce on top!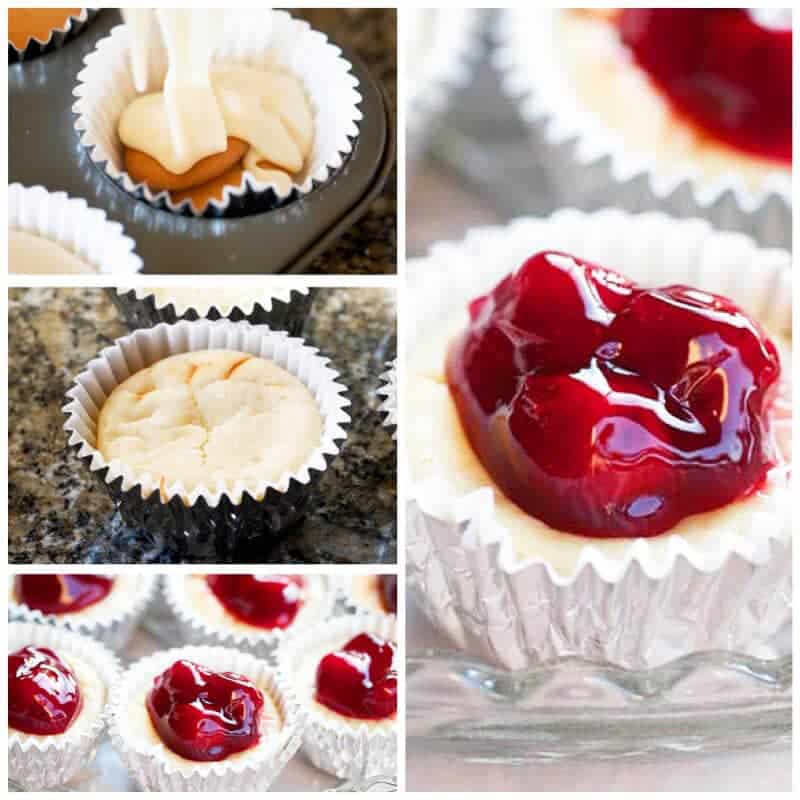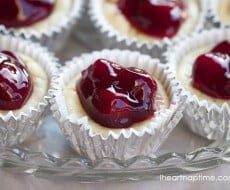 Mini Cheesecakes
Ingredients:
24 Nilla Wafer Cookies
2 8oz packages cream cheese (softened)
3/4 C sugar
2 Tbs flour
2 Tbs powdered sugar
1/4 tsp baking powder
1 Tbs fresh lemon juice
2 eggs
1 1/2 tsp vanilla
Foil cupcake liners
*Optional Toppings:*
canned pie filling
fresh berries
whipped cream
chocolate sauce
caramel sauce
Directions:
Preheat oven to 375. In a large bowl beat cream cheese and sugar. Add in flour and baking powder and beat until combined. Then mix in powdered sugar, eggs, one at a time, lemon juice, and vanilla.
Fill a muffin pan with cupcake liners and place two vanilla wafers at the bottom of each one. Divide batter between 12 liners, filling each cup up to about 1/4 inch from the top. Bake for 15-18 minutes or until a toothpick comes out clean.
When you take them out of the oven, place them on a cooling rack and let them cool completely. Before you place your toppings on, chill in the fridge for at least 2-4 hours.. Then top and serve. My favorite topping is fresh strawberries. :)
All images and text ©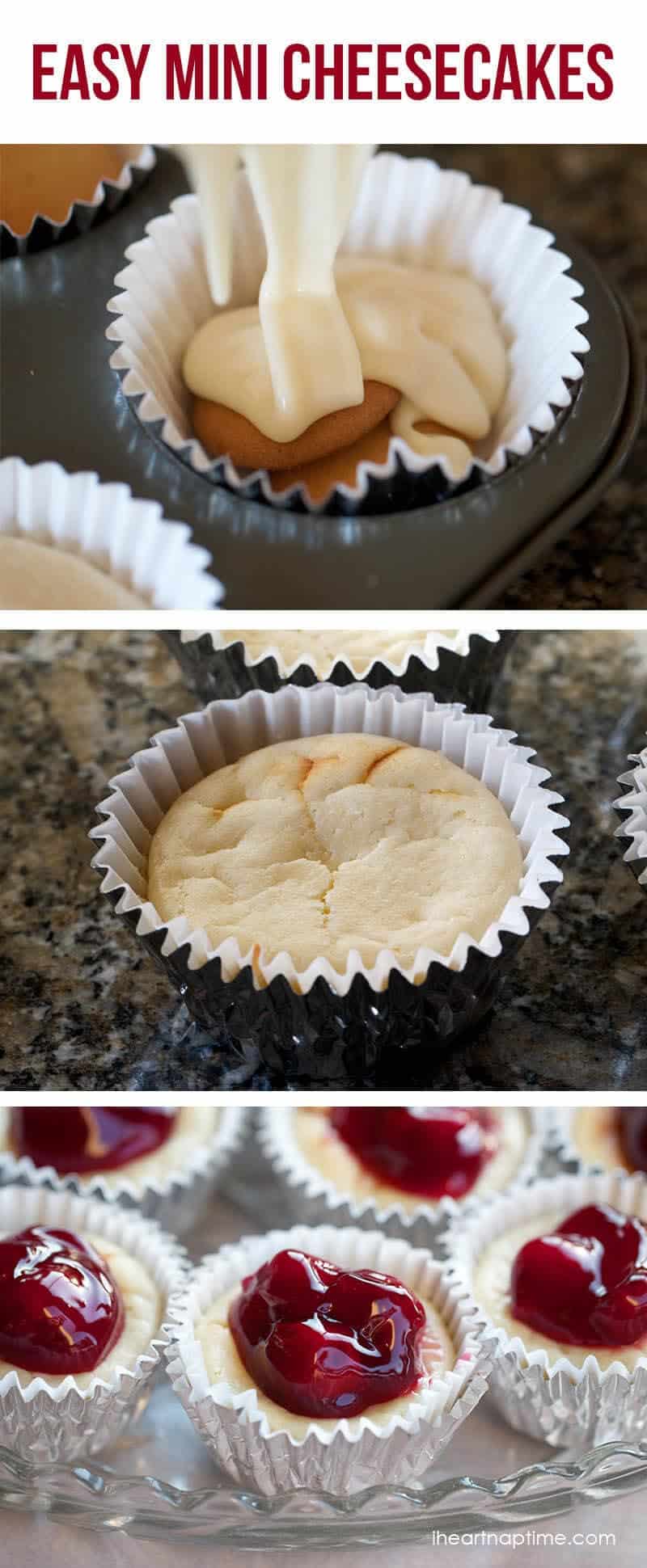 These mini cheesecakes are REALLY yummy! Oh and we did top them with whip cream as well… mmm
Enjoy!
Looking for more desserts? Check out our

recipe box