Jump to Recipe⌄
Snicker caramel apple pie
Thanks for stopping by! To get the newest recipes subscribe or join us on facebook. Also, check out the recipe box for more yummy recipes. :)
One of my FAVORITE desserts is apple's & snickers "salad." Have you tried it? It's just 3 simple ingredients: apples, snickers and cool whip. Amazing right? Well I decided to take that simple dessert a little further and make a snicker caramel apple pie! WOWZA! It was quite delicious if I do say so myself. :) This is the perfect dessert to end summer and start the beginning of fall.
Making this recipe? Don't forget to rate the recipe below and tag #iheartnaptime on Instagram. Thank you! XO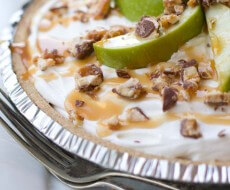 Snicker caramel apple pie
Snicker caramel apple pie - This is the perfect dessert to end summer and start the beginning of fall.
Print
Ingredients
6 oz pie crust (1 whole)
2 green apples (diced)
1/4 cup caramel ice cream topping
1 cup Snickers (15-20 mini Snickers)
2 1/2 cup cool whip (softened)
1/4 cup sweetened condensed milk
4 oz cream cheese (softened)
Instructions
Spread snickers on bottom of pie crust. Next layer the apples next. Then drizzle caramel on top.

Combine cool whip, cream cheese and sweetened condensed milk together in a small bowl and spread on top. (Side Note: I made this again and mixed the COOL WHIP, condensed milk and cream cheese in a bowl and then added the apples and snickers into that. Then I put it all in the pie crust).

Drizzle with caramel and a few snickers. Place in refrigerator for at least 4 hours. Take out about 5 minutes before serving and top with fresh apple slices. Enjoy!
Recipe Notes
*This pie is best on the first day! if you want to keep the apples from browning, you can put a little lemon juice on them.

MY OTHER RECIPES
Nutrition Facts
Snicker caramel apple pie
Amount Per Serving
Calories 229 Calories from Fat 99
% Daily Value*
Total Fat 11g 17%
Saturated Fat 4g 20%
Cholesterol 16mg 5%
Sodium 154mg 6%
Potassium 144mg 4%
Total Carbohydrates 29g 10%
Dietary Fiber 1g 4%
Sugars 15g
Protein 3g 6%
Vitamin A 4.2%
Vitamin C 1.9%
Calcium 6.3%
Iron 2.9%
* Percent Daily Values are based on a 2000 calorie diet.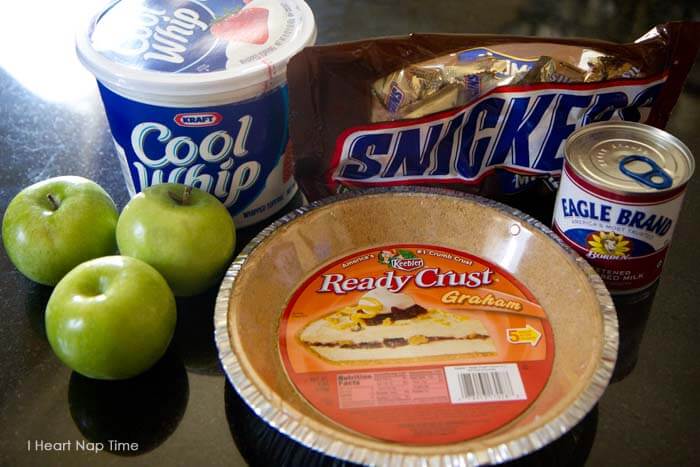 Snicker caramel apple pie
Slice your apples…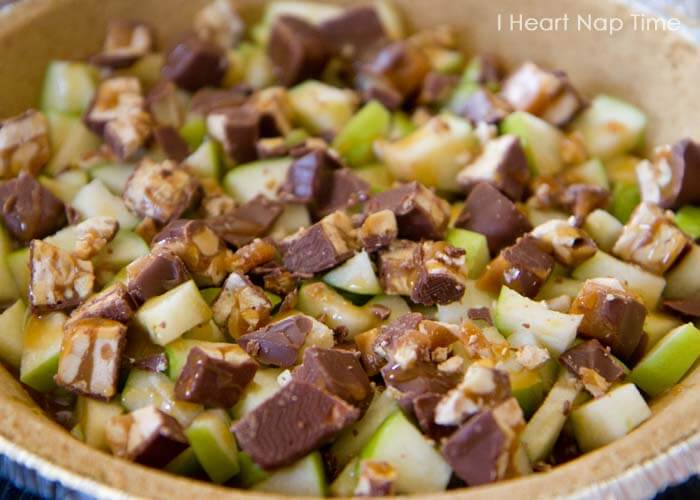 Layer the snickers…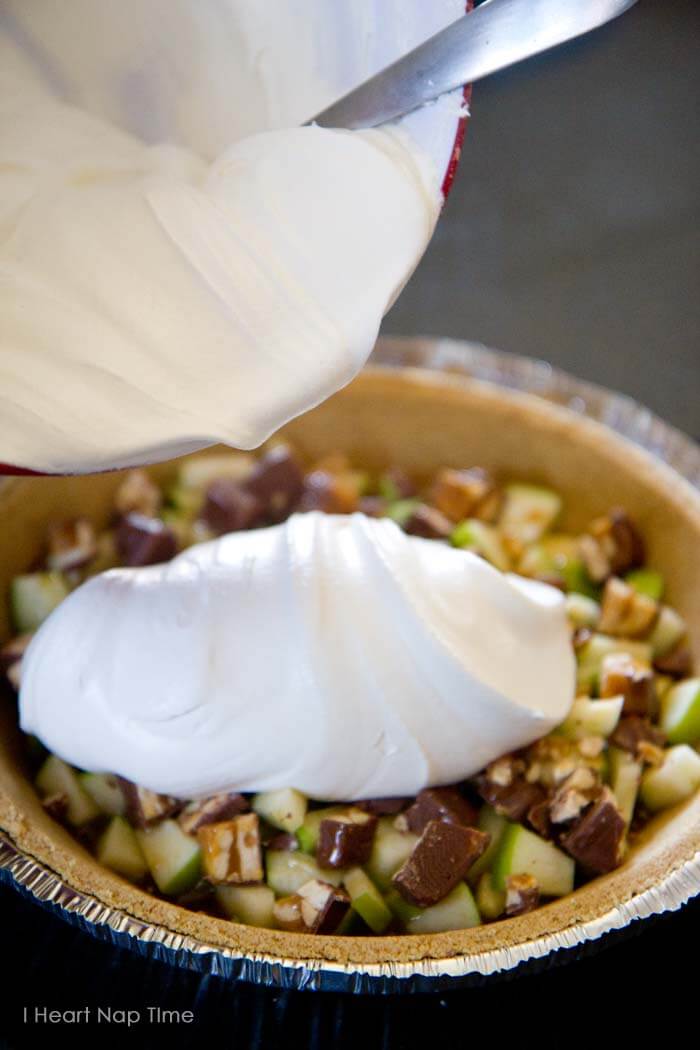 Add the whipped topping…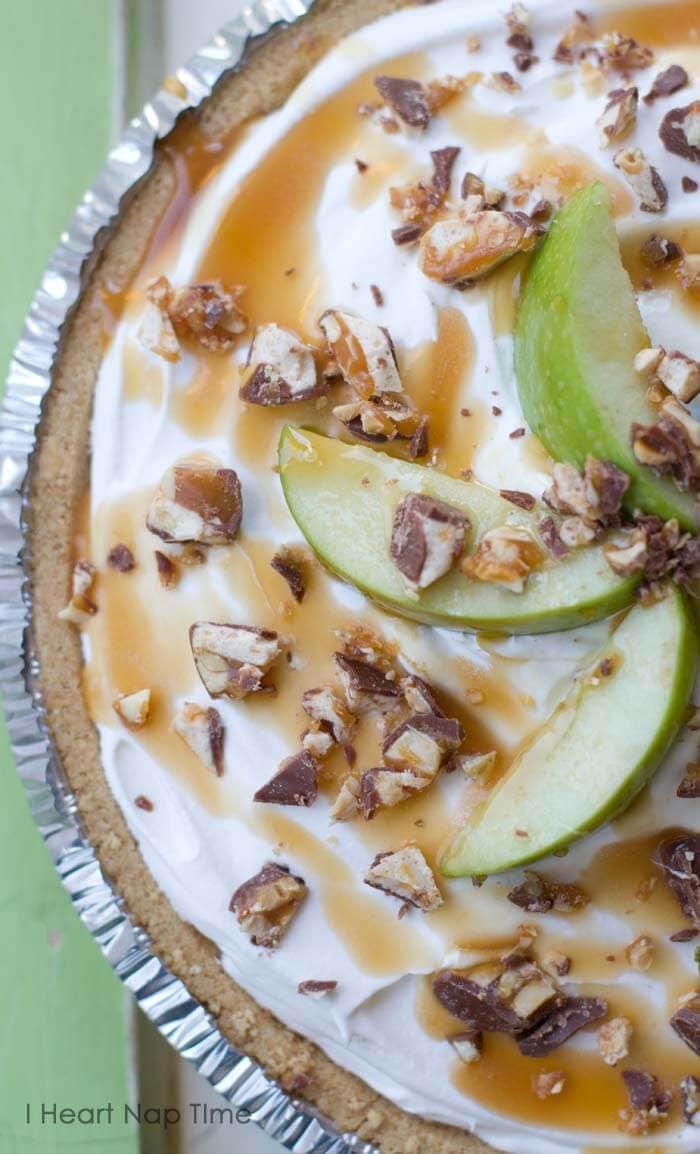 Add a little more snickers & caramel… AND enjoy! :)
If you like this recipe make sure to check out our recipe box for more yummy recipes! Here's one's you'll love:

Thanks for stopping by! Have a great day!