Jump to Recipe⌄
Tres Leches Layered Cheesecake {Hello Summer}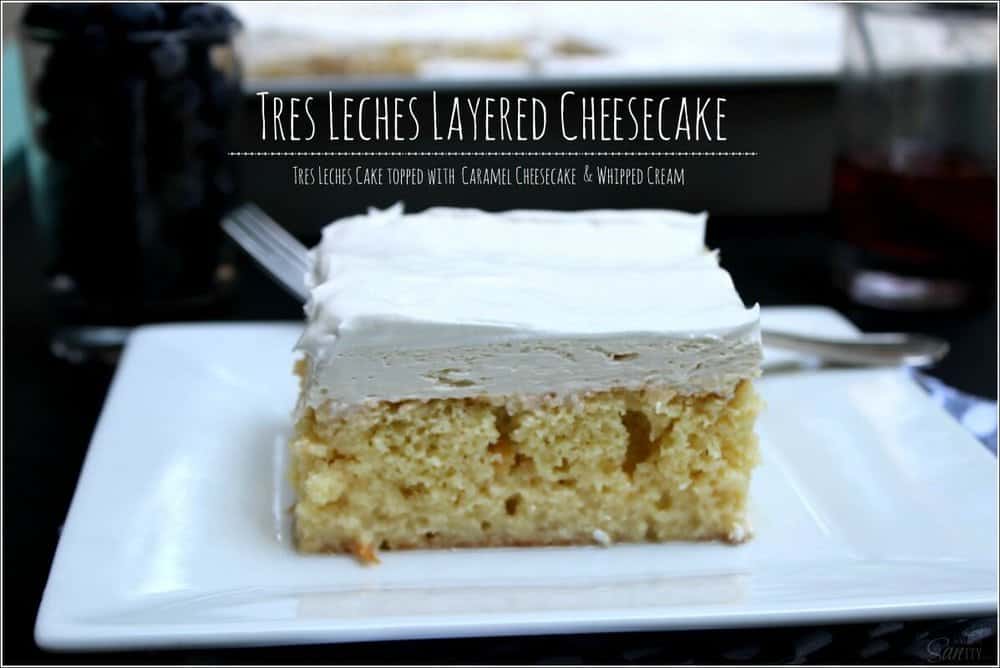 Friends today I am sharing on of my favorites! Summer time for me is all about dessert.
With parties, BBQs, and afternoons by the pool, they all serve as perfect excuses to whip up something chilled and more importantly, yummy.
Lately, I have been on a Tres Leches kick. This moist white cake is not too rich, yet it satisfies any sweet tooth craving. While traditionally you will see strawberries served with Tres Leches, I love to serve it with caramel. I find the two flavors make the perfect pairing.
Since no-bake cheesecake is a summer staple for our family, or at least it has been this year, I thought why not combine two of my favorite cakes. That led me to creating this amazing Tres Leches Layered Cheesecake.
With a traditional Tre Leches cake on the bottom, a no-bake caramel cheesecake layer, and a topping of whipped cream, you really can't get much better than this.
Enjoy!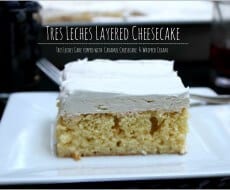 Tres Leches Layered Cheesecake
Ingredients:
Tres Leches Cake
1 1/2 cups all-purpose flour
1 teaspoon baking powder
1/2 cup butter
1 cup white sugar
5 eggs
1/2 teaspoon vanilla extract
2 cups whole milk
1 (14 ounce) can sweetened condensed milk
1 (12 fluid ounce) can evaporated milk
No Cake Caramel Cheesecake
2 (8 ounce) packages of cream cheese
1 container Cool Whip
1/3 caramel sauce
2 tablespoons sugar
Topping
Directions:
Grease and flour 9×13 pan, set aside. Preheat oven to 350 degrees F (175 degrees C).
In a small mixing bowl stir together flour and baking powder, set aside.
Using a mixer, I use my Kitchen Aid stand mixer, cream together butter and sugar until light and fluffy. Add eggs one at a time, adding each additional egg after it is incorporated, then add vanilla extract; beat well.
Add the flour mixture to the mixture, 2 tablespoons at a time; until well blended. Pour batter into prepared pan.
Bake at 350 degrees F (175 degrees C) for 22-28 minutes. Pierce cake several times using a fork or skewer and let cake cool.
In a small mixing bowl stir together the whole milk, condensed milk, and evaporated milk. Pour over the top of the cooled cake. Set in fridge while you make the cheesecake.
No Bake Caramel Cheesecake
Using a mixer beat together cream cheese, caramel and sugar if using, until well combined and creamy. Using a spoon stir in 1 container of Cool Whip, until there are no streaks of Cool Whip. Spread evenly over the chilled Tres Leches cake. Top with 1 container of Cool Whip by spreading this evenly over the top of the cheesecake layer. Chill in fridge for an hour, then cut to serve. Keep stored in the refrigerator until ready serve.
Tres Lechese Cake, adapted from Allrecipes
All images and text ©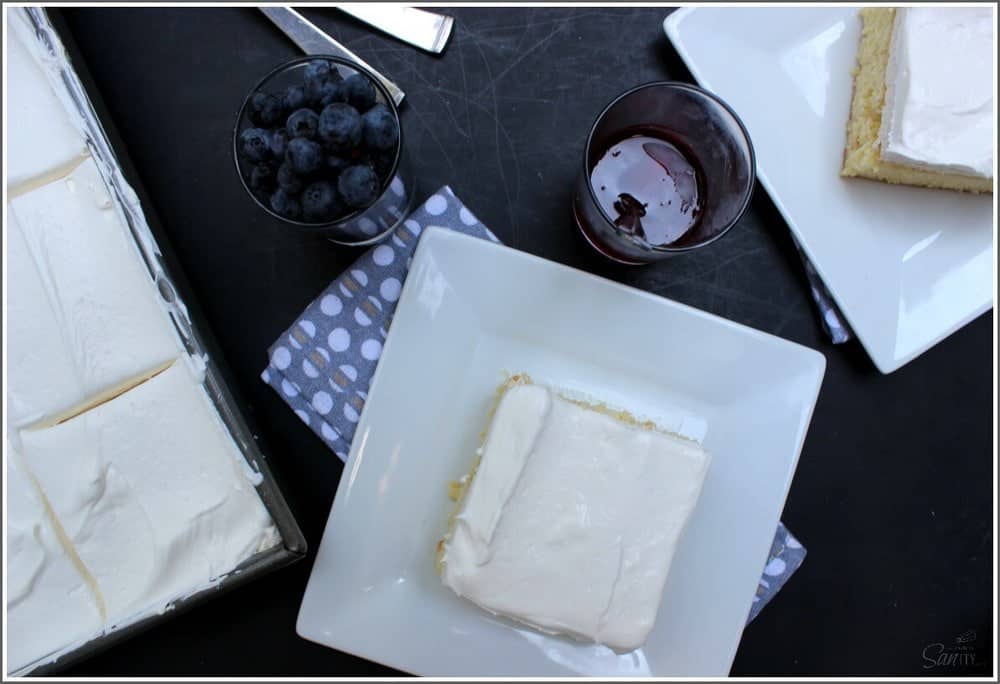 Kids review: HUGE hit with 4 out 5 of my kids…win! My third, Madden, 7 years old and our picky eater gave me a thumbs half way corked, he gave it 2 out of 4 stars, in my book this is a win for me with him. Did I mention he is picky? Lol.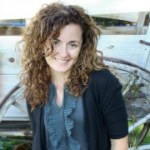 Hello, my name is Sandra, I am the creator over at A Dash of Sanity where I share anything food related, mainly recipes while also giving you a little glimpse into my life. As a mother of five, daycare provider, and head chef/owner of Delectable Moments, a catering business I started four years ago, I've discovered ways to make life a little easier while maintaining great taste. And on occasion, I find solace in the adventure of a challenging recipe or the elevation of an experience with heartfelt touches and a bit of panache. I would love for you to check it out, as my hope is that A Dash of Sanity provides you with an idea, a laugh, encouragement, or just a break from the everyday madness.
Stop by soon as I am excited to get to know each of you & all of your foodie desires.
Check out some more of my favorite recipes like: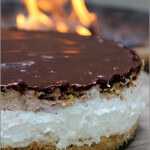 Healthy Sweet & Sour Grilled Chicken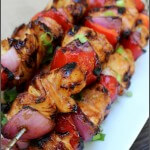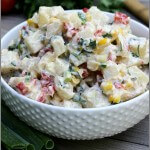 THANKS Sandra for sharing this yummy recipe during our Hello Summer Event! Click HERE to see more ideas from the event.