Jump to Recipe⌄
Delicious leftover turkey soup
Delicious leftover turkey soup -the perfect meal to use up all that turkey.
I'm a big sucker for soup. Especially with all this cold weather and snow we have been getting. Brrr! Some of my favorites are potato soup, taco soup and Pasta e fagioli. This turkey soup is definitely another favorite of mine.
I know most of you are going to be looking for a recipe to make to use up all that leftover turkey after Thanksgiving. Definitely give this soup a try. If you love chicken noodle soup, you will love this soup too. It is very filling and also pretty healthy too. My whole family loved it and the kids gobbled this soup right up. We'll definitely be making it again this weekend.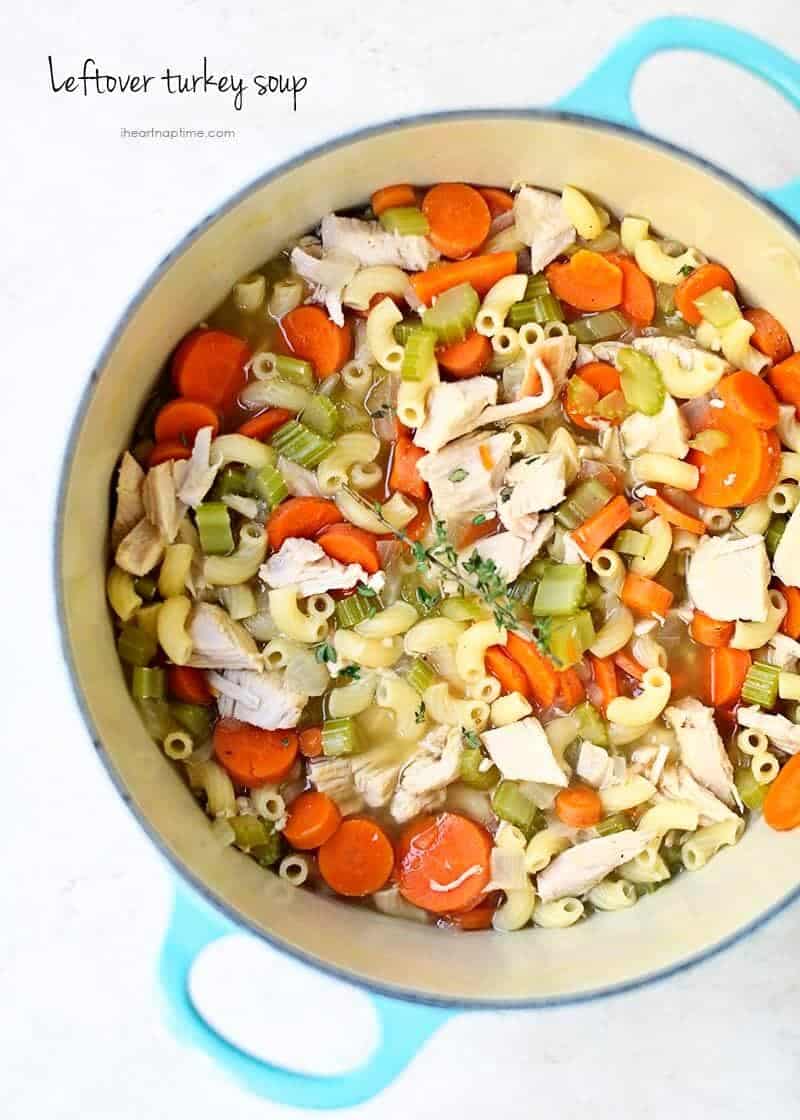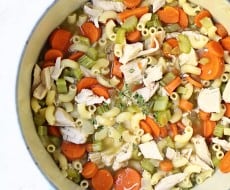 Leftover turkey soup
Ingredients:
3 (14.5 oz) cans chicken broth (or turkey stock)
1 cup water
2 cups sliced carrots
1 cup chopped celery
1/2 cup chopped onion
1 cup uncooked elbow noodles
2 1/2 cups cooked turkey
1 teaspoon fresh thyme (1/4 teaspoon dried)
1/4 teaspoon kosher salt
1/4 teaspoon pepper
1/4 teaspoon garlic powder
Directions:
Combine broth, water, carrots, celery and onion in a large pot. Bring to a boil and cook for about 10-15 minutes. Add the noodles, turkey, thyme, salt, pepper and garlic powder and bring to a boil. Cook for an additional 10-12 minutes or until the noodles are cooked. Add more salt and pepper to taste (if desired).
You can also use leftover chicken for the recipe too. Tastes just as yummy!
All images and text ©
Hope you all have a wonderful Thanksgiving!