25+ Mexican Appetizers – This collection of delicious recipes are full of the best ways to start out a meal or enjoy a snack with festive flare. These Mexican appetizers are the easiest way to turn any occasion into a fiesta.
I could eat Mexican food literally every day. My absolute favorite type of Mexican food are all of the delicious appetizers (especially dips!). Give me a big bowl of chips and salsa or a cheesy queso dip and I'm a happy girl.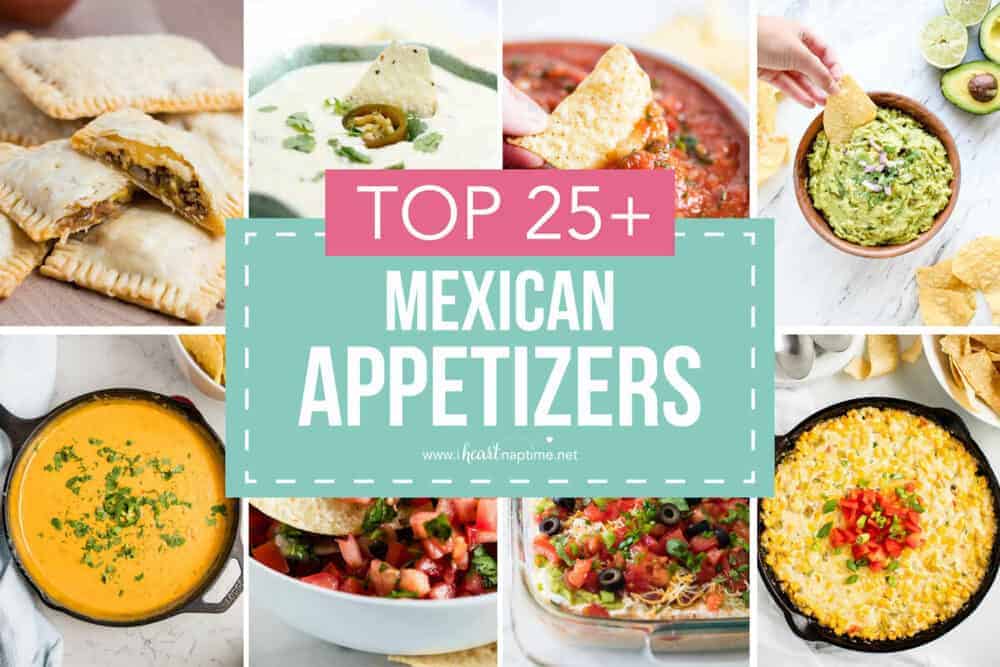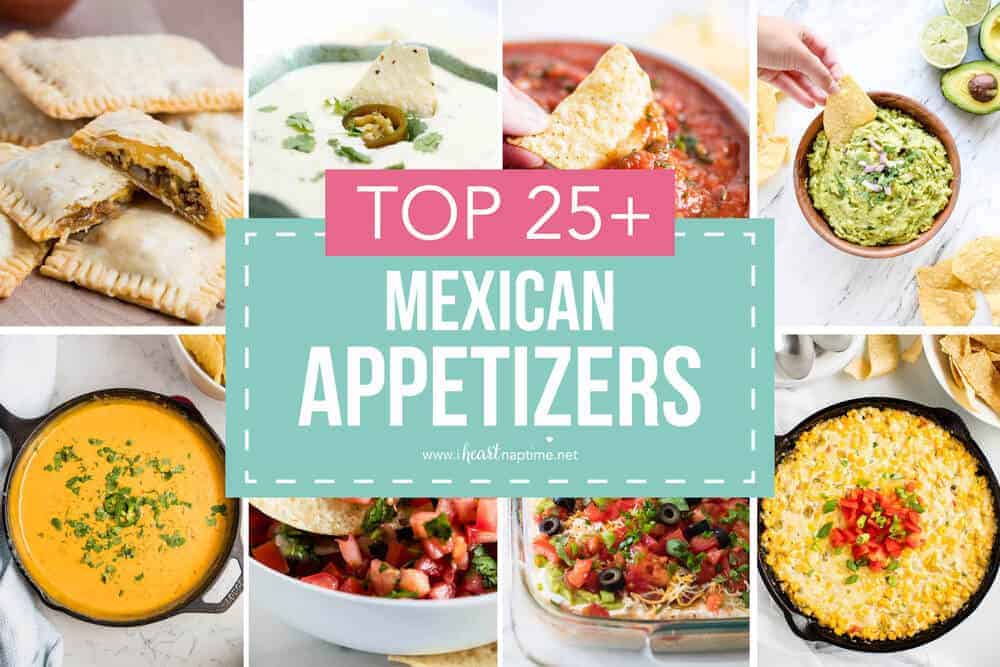 Mexican Appetizers
If I had to name my favorite type of food, Mexican food would be at the top of the list. I love the flavors, spices, and colorful presentation every Mexican appetizer has – they are like art, only edible (which is the best kind of art in my opinion).
It's no secret that we LOVE Mexican food at our house! Chips and salsa are a weekly, if not daily event. Thankfully our friends feel the same way, so when we have get-togethers, I often end up preparing Mexican appetizers to snack on before the main course.
Hang on to this post and the next time you need a great appetizer recipe, choose from these dips, finger foods, and other Mexican appetizer recipes. They are all proven winners!

Mexican Dip Appetizers
When it comes to Mexican dip appetizers, I consider myself somewhat of an expert taste tester. As you can see from the list below, I've created (and consumed) quite the variety of Mexican appetizer recipes that are made to dip a yummy tortilla chip right into.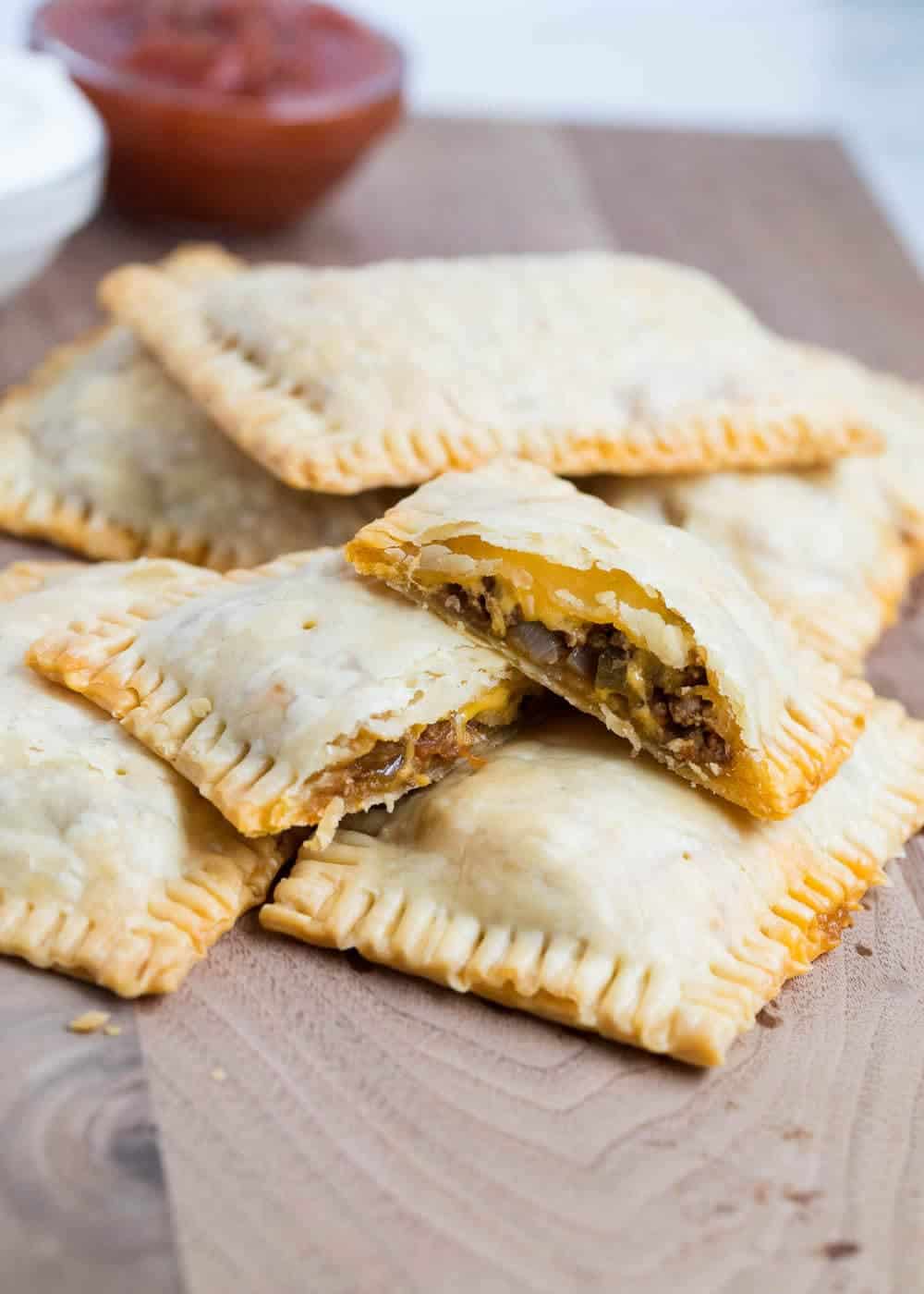 Mexican Finger Foods
I have an affinity for appetizers you can hold, especially these yummy Mexican finger foods. Anything that makes mealtime easier for my four kids is a winner in my book. I love that these easy Mexican appetizers are easy to grab and enjoy—no utensils (or fuss) necessary.

Mexican Cold Appetizers
Cold appetizers are pretty brilliant. If you are anything like me, the timing of a meal can be tricky, and serving a hot appetizer and then a hot dinner in this season can feel a bit like a pipe dream. Instead, it's easy to reach for these cold Mexican appetizers that can be made easily ahead of time and enjoyed when you're ready, no last-minute zap in the microwave required.

Healthy Mexican Appetizers
Sometimes Mexican appetizers are given the unfair connotation that the foods are unhealthy or that everything is loaded with cheese. I assure you that isn't the case! Mexican appetizer recipes have incredible variety and use some of the most simple ingredients to create completely craveable, totally healthy appetizers. Here are just a few of my favorites!
I hope you've enjoyed this list of easy Mexican appetizers! Which one of these are you most excited about?