50+ of the BEST smoothies that are quick, easy and full of nutrients! These healthy smoothies are delicious and the perfect way to pack in fresh fruits and veggies.
I'm trying to eat healthier this year and smoothies have been my go-to for a quick and nutritious breakfast. When meal prepping each week, I love to make smoothie bags to stick in the freezer for an easy grab-and-go option. If you're on the hunt for other healthy recipes, make sure to check out my healthy snack ideas and healthy dinners too!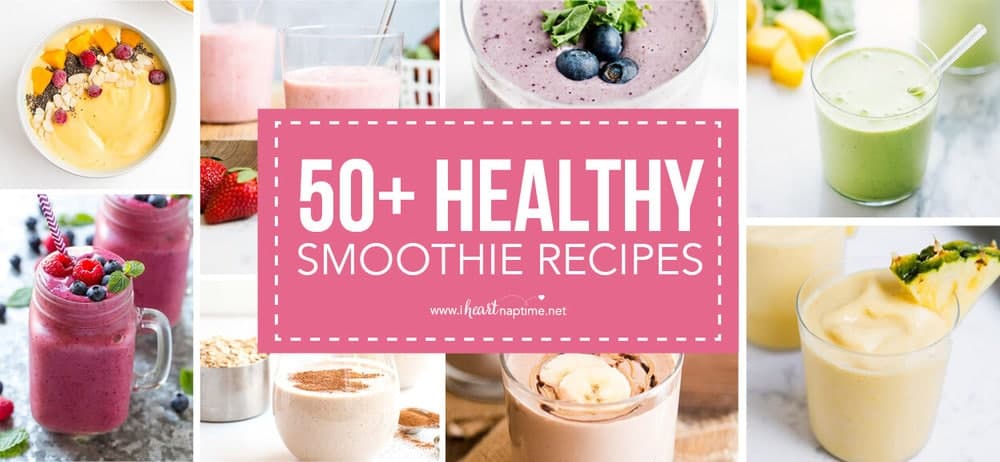 I absolutely love smoothies and drink one every morning! They are quick, easy and the perfect way to pack in lots of fruits and veggies. Of course I have my go-to healthy recipes, like my green smoothie or berry kale smoothie, but it's definitely nice to switch it up a bit.
With this list of 50+ healthy smoothies, you'll never get bored! There are green smoothies recipes, breakfast smoothies, protein smoothies, veggie smoothies, fruit smoothie recipes and more. No matter what kind you're searching for…you're bound to find it here. :)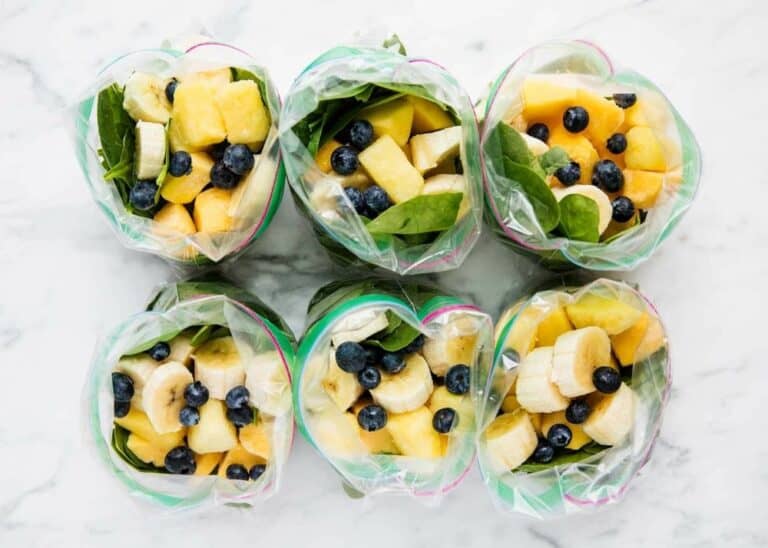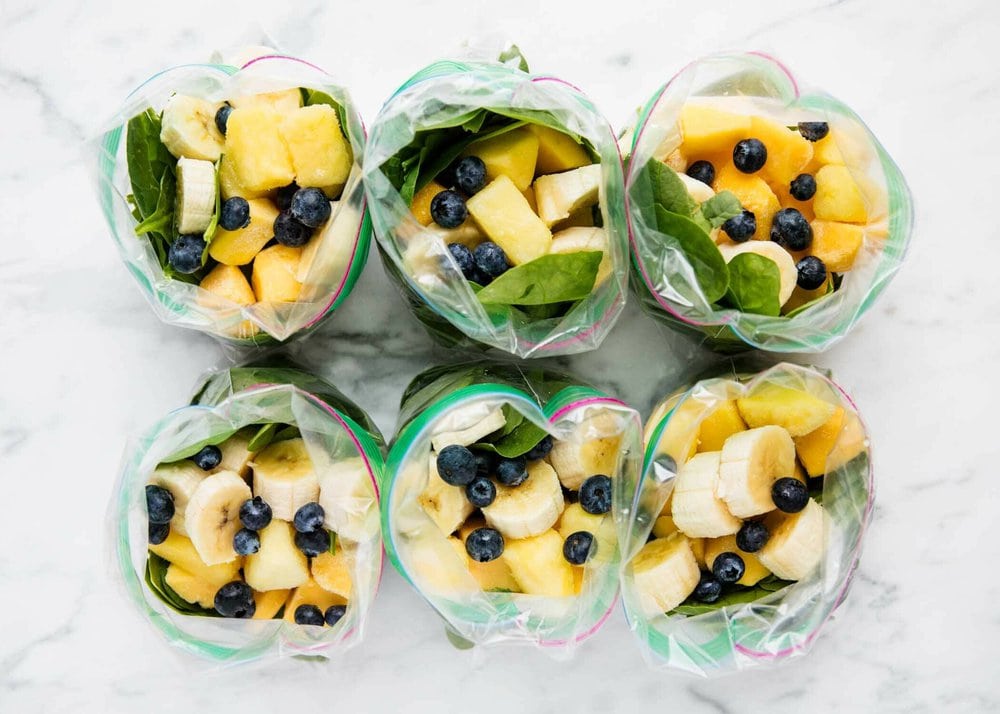 Prepping in advance
One of my favorite things to do when meal prepping is to make smoothie bags. I just portion out the fruit and veggies and place in zip top bags in the freezer. Then when I'm ready to make one, all I need to do is add the other ingredients like milk or yogurt. So easy and the best way to set yourself up for success! I always have a couple of these bags stocked in my freezer for busy mornings.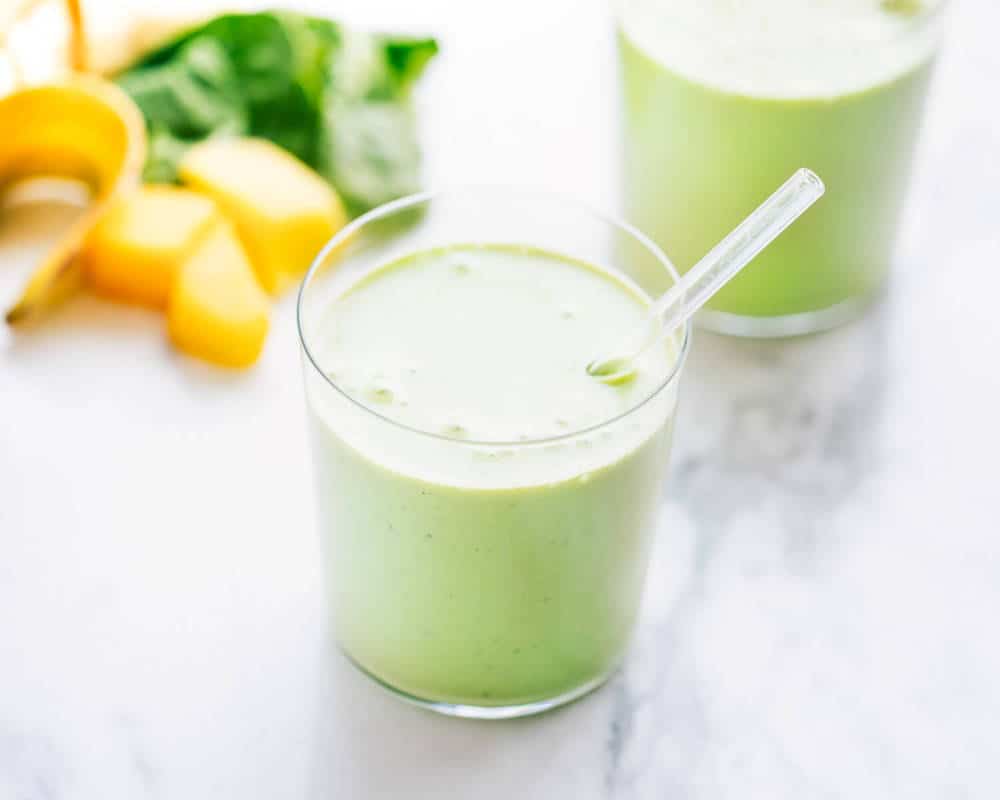 Green smoothie recipes
These are one of my go-to cleansing smoothies. They are a great way to detox and boost your digestive track. I especially like to make them if I've been traveling or have been sick. They are full of nutrients and give you more energy.
Many of these recipes contain either spinach or kale, which is such a great way to add extra fiber. You can't even taste them and receive all the added health benefits! I add spinach to almost all of my smoothies to pack in extra veggies. I like to buy a huge package (like the ones from Costco) and freeze it in zip lock bags. Then you always have it on hand and can easily add it in. :)
Fruit smoothie recipes
These are definitely the most popular type of smoothie. They have that sweet, delicious taste that make you fall in love with them. Plus there are so many different fruity combinations that taste amazing. Whether you're in the mood for a tropical or berry smoothie, the combination options are endless. I'm a fan of the tropical flavors…anything with pineapple or mango immediately wins me over!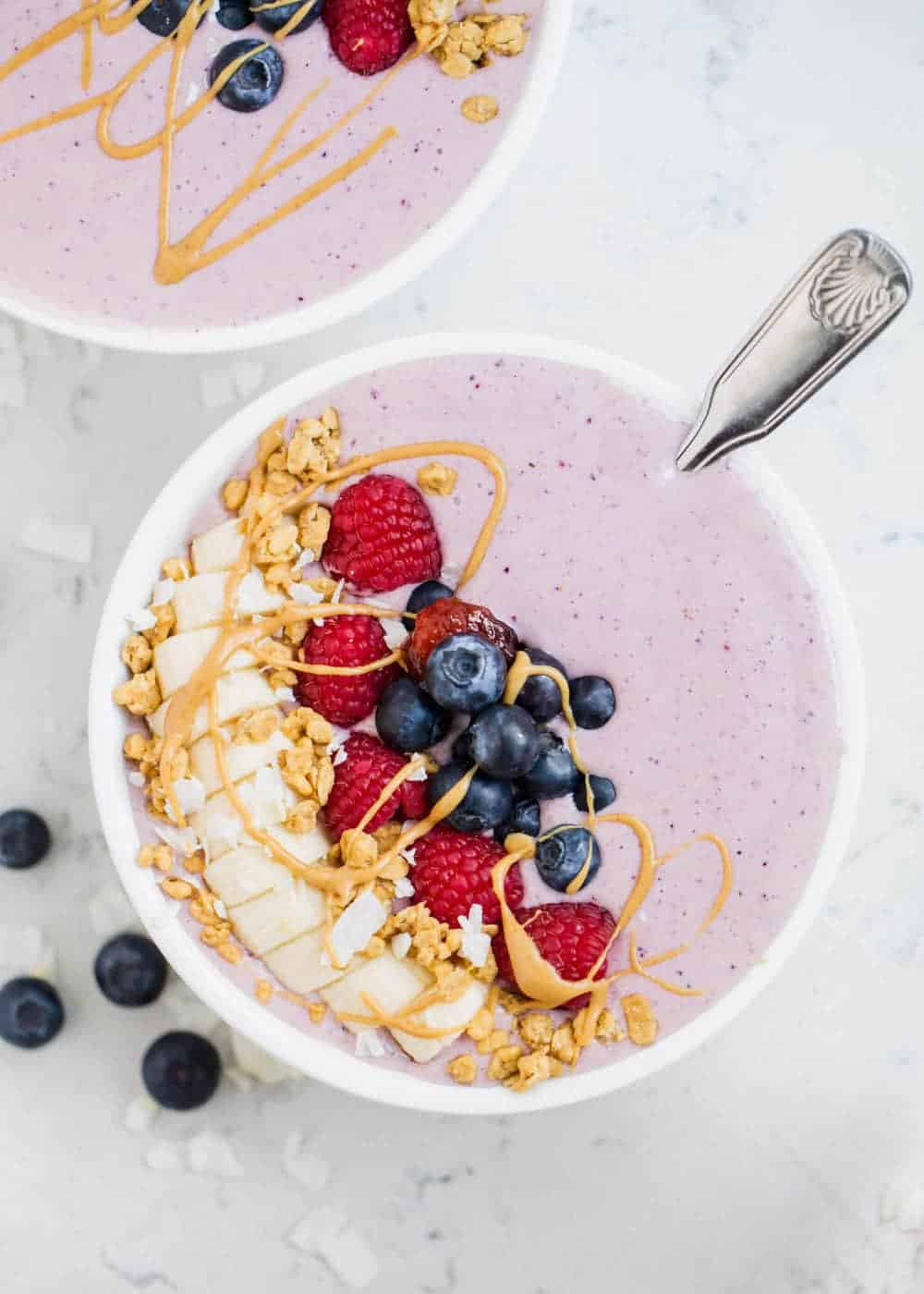 Breakfast smoothies
These are my jam! There's something about the classic breakfast flavors that make these smoothies that much better. Like the PB&J breakfast smoothie bowl pictured above…couldn't you just swim in that?! :) Plus other flavors like cinnamon roll or blueberry muffin…so nostalgic and the perfect way to switch things up!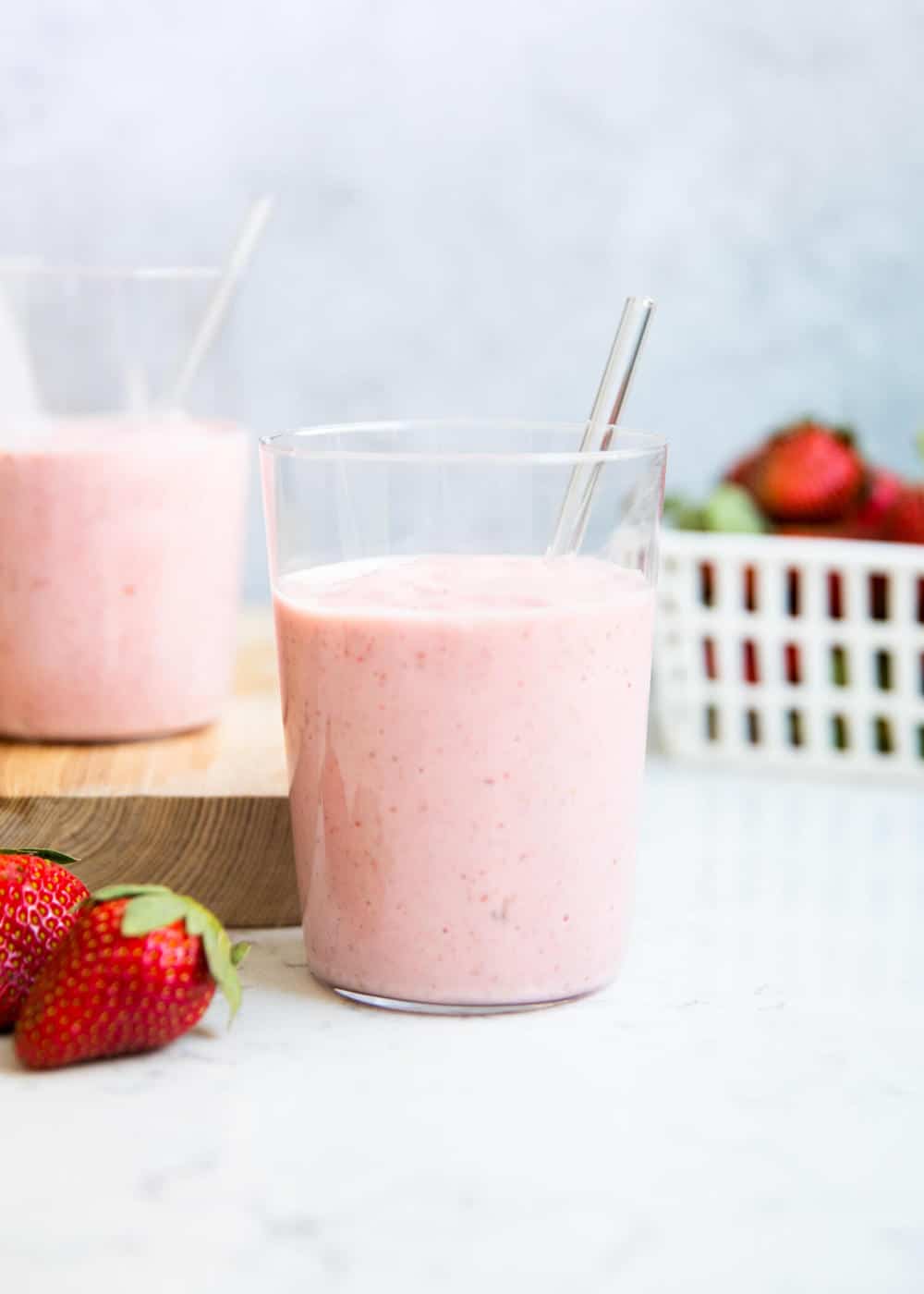 Protein smoothies
These make the perfect post workout snack and will keep you feeling fuller longer! Protein helps repair your muscles after you exercise, so be sure to drink up! They also make a great on-the-go breakfast or lunch and are bound to curb your cravings. I love to add a scoop of protein powder or collagen to mine so that I don't mindlessly snack in between meals!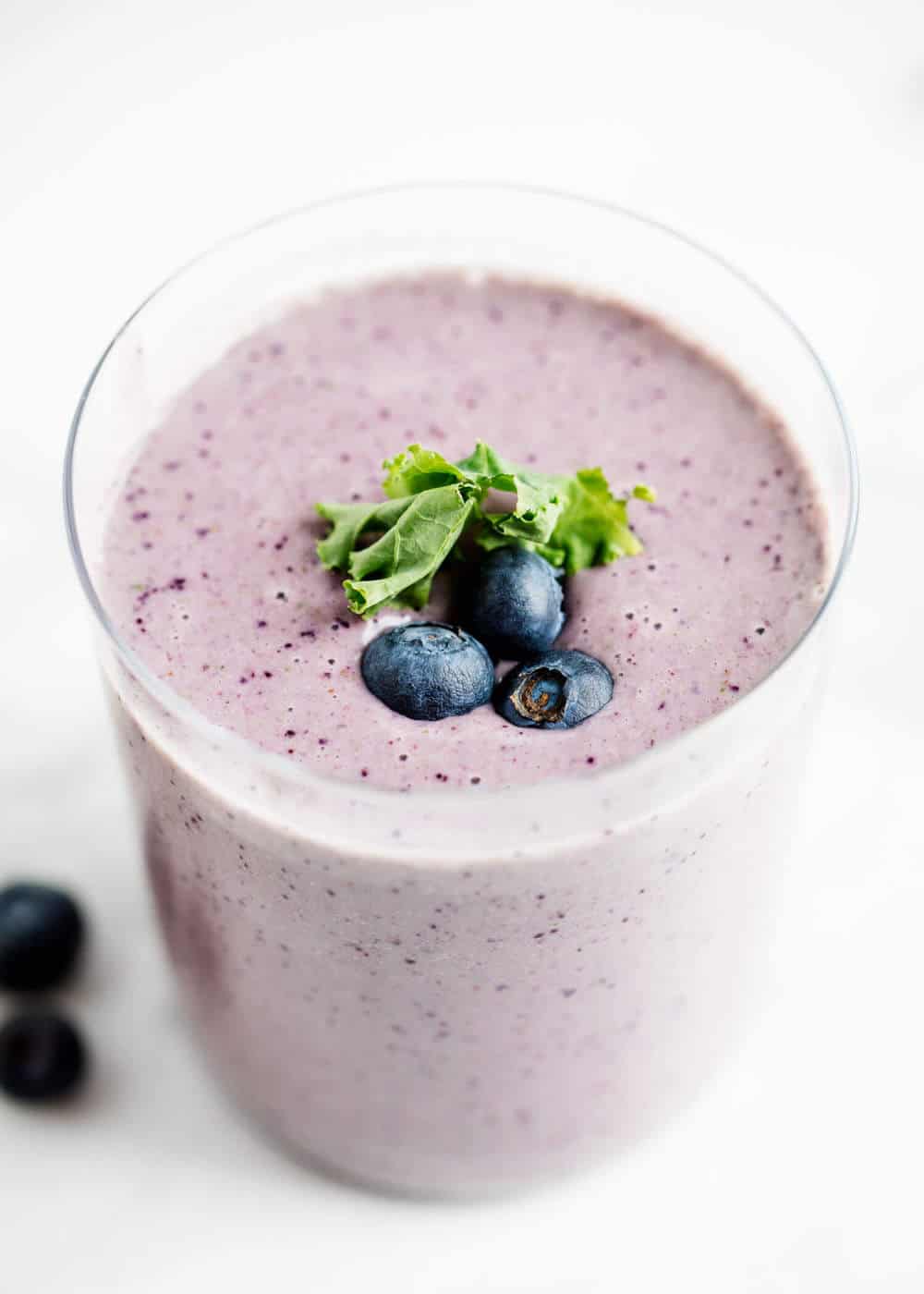 Veggie smoothies
These are definitely on the rise and are becoming more and more popular. Vegetables like kale, cauliflower, zucchini and carrots are added into healthy smoothie recipes quite frequently to sneak in some extra nutrients. And the best part is, you honestly can't even taste them most of the time! Plus the texture in the veggies help to create a creamier consistency. So if you've been on the fence about them…try giving them a shot!

Best blender to use
If you make a lot of smoothies, I'd recommend getting a higher quality blender. It's worth the investment and honestly…you'll never look back! They will turn out so creamy and have the best consistency. Especially if you're adding in lots of rough fruits and veggies.
The Blendtec is my all-time favorite blender! I've had it for years and it's held up great. Plus the quality is amazing and it blends up smoothies (and other recipes like soups, sauces and ice cream) so nicely.
One of my favorite things about the Blendtec is that it comes with a large blender base, as well as a twister jar. I typically use the large blender when I'm making smoothies for my family, since it's bigger and can hold more volume.
The twister jar is perfect for making individual-sized smoothies. It's smaller in size and is super easy to clean. I love that it makes just the right amount every time. Sometimes when I use the larger blender, my eyes get big and I end up making too much. The twister jar helps with portion control!