Jump to Recipe⌄
Grilled chicken taco bowls
Grilled chicken taco bowls –a flavorful summer dish that can be made in less than 30 minutes!
One of my favorite things about summer is grilling! We use our grill several times a week and it seems to make everything 10x better! You just can't beat grilled chicken. Now throw the chicken, black bean salsa and quinoa in a taco bowl and you've got an amazing dish!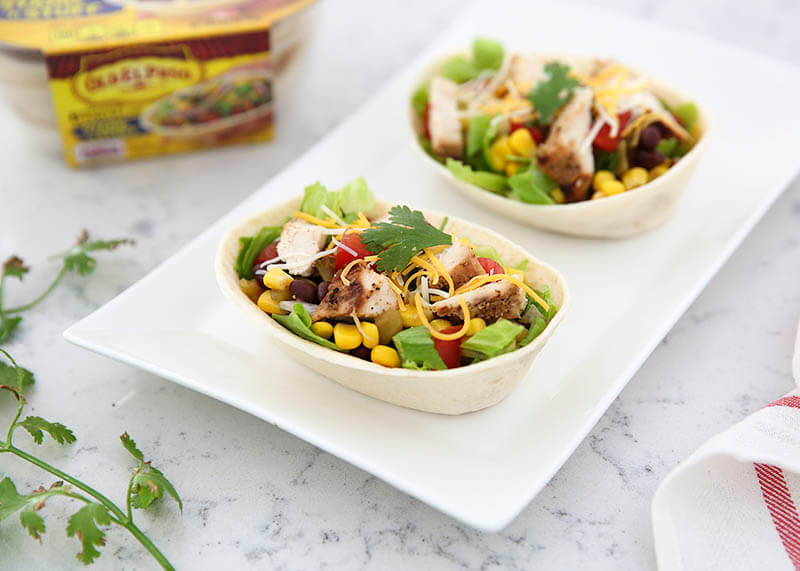 I'm partnering with Old El Paso this year to bring you some new recipes using fresh ingredients that your family will love. Today I'll be featuring their Stand N' Stuff Soft Flour Tortillas. These are great because you can stuff all the yummy toppings inside. My kids thought they looked like mini boats. They loved them!

MY OTHER RECIPES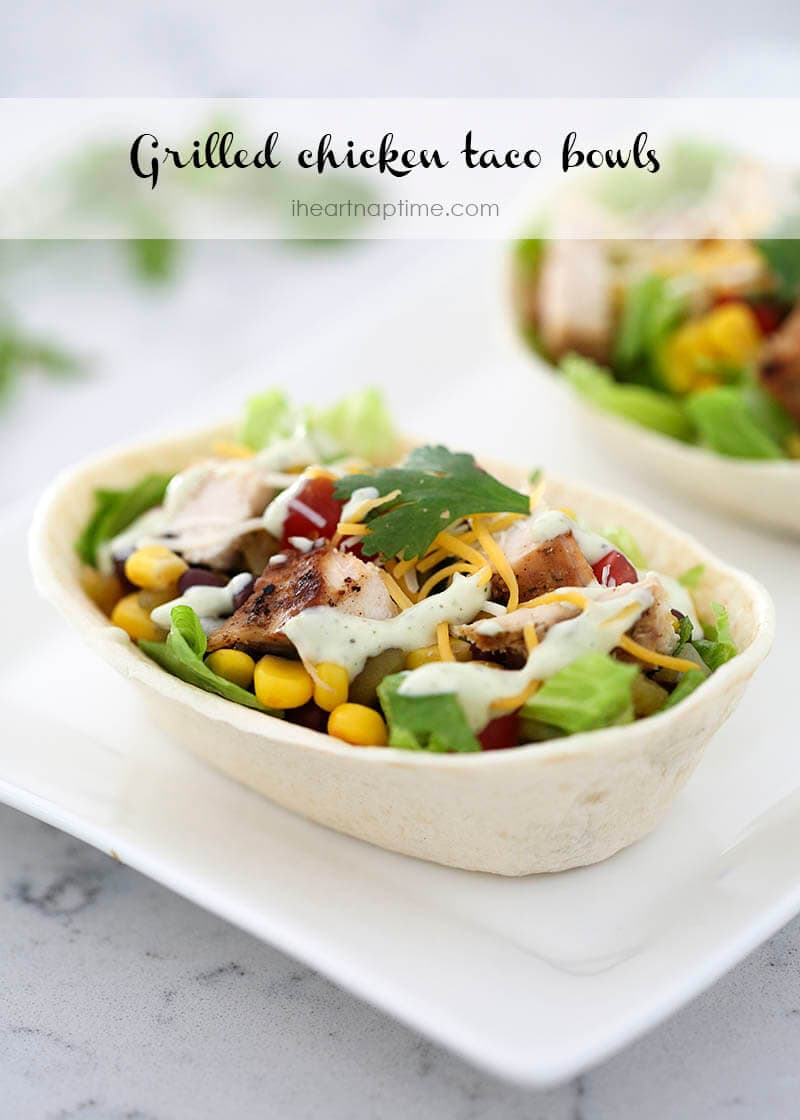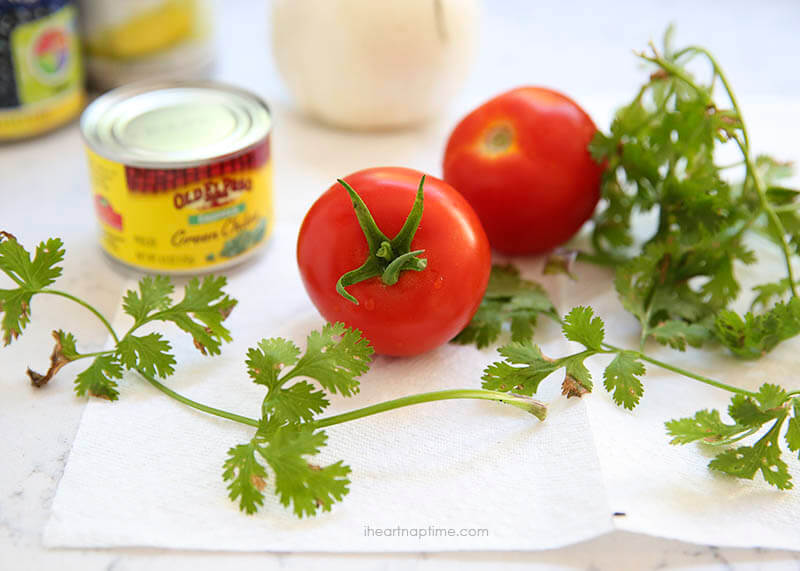 I picked the cilantro and tomatoes fresh from my garden. It added the perfect touch to these taco bowls. BTW – I am shocked my garden is still alive. I thought I would have for sure killed it by now. ;)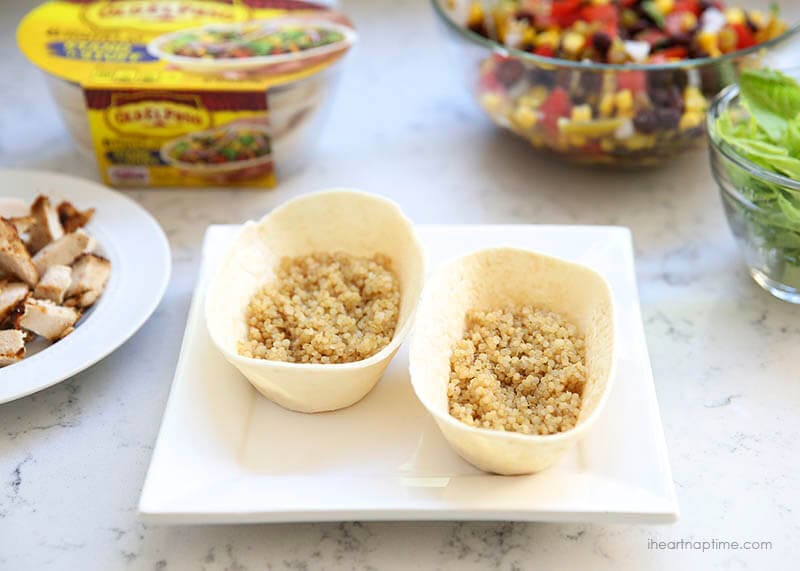 I used quinoa for the base, but I was also thinking this cilantro lime rice would be super yummy!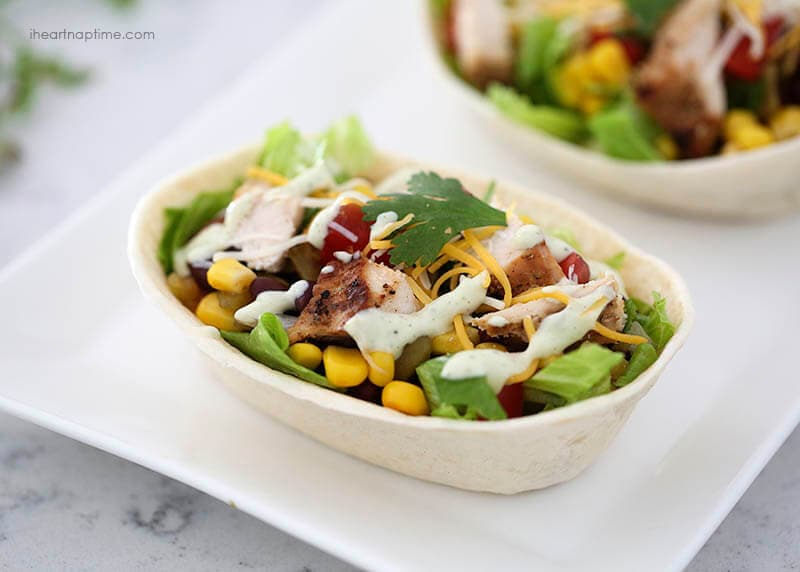 I also drizzled some cilantro lime dressing (same one I use in my BBQ chicken salad) on the top. I love that stuff! My husband topped his with a little salsa and sour cream. Both had great flavor!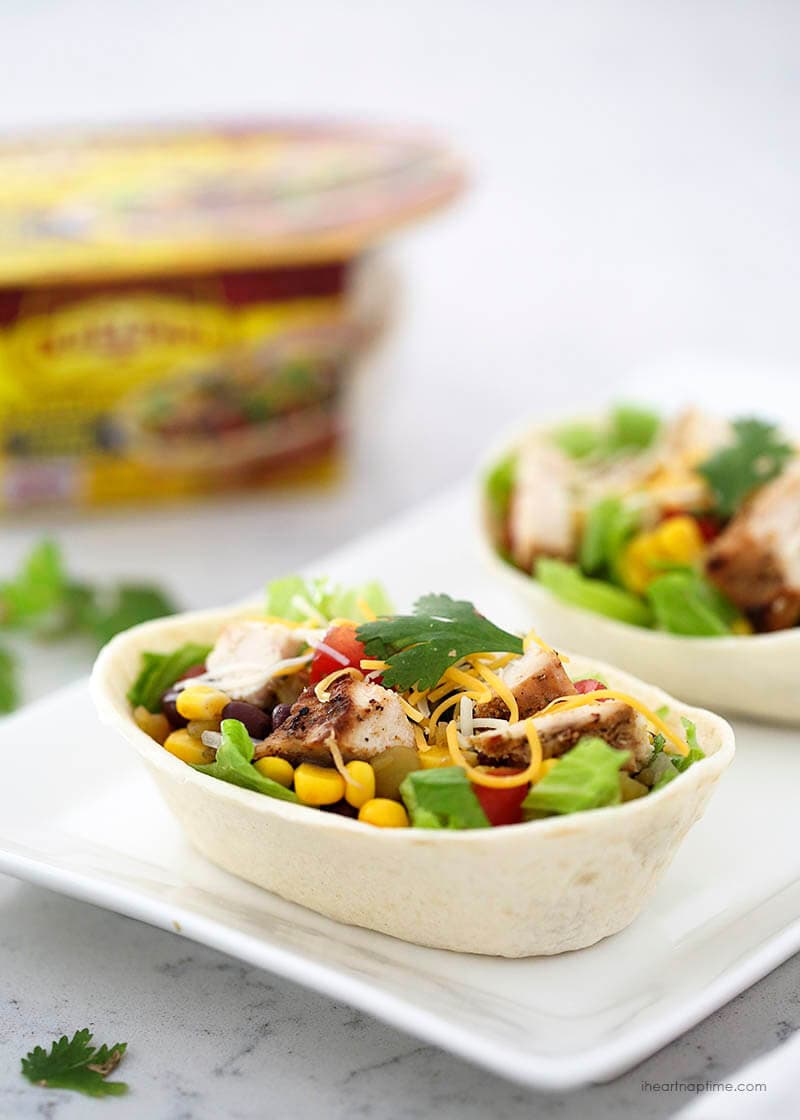 Get creative and use your family's favorite ingredients. Enjoy! :)
 Looking for more taco recipes? You'll love these too:
This post was brought to you by Old El Paso. All opinions are 100% my own. Find out more about their products here or connect with them on Facebook.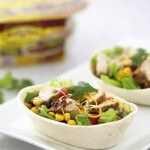 Grilled chicken taco bowls
Grilled chicken taco bowls –a flavorful summer dish that can be made in less than 30 minutes!
Print
Ingredients
2 large chicken breasts seasoned how you prefer
3 tomatoes diced
1 can 15 oz black beans (drained and rinsed)
1 can 15 oz corn (drained)
4.5 ounces 4.5 oz can Old El Paso chopped green chiles
½ cup onion chopped
½ cup cilantro
½ lime juiced
salt and pepper to taste
2 cups quinoa or rice cooked
½ cup shredded cheese
2 cups shredded lettuce
½ cup salsa cilantro lime dressing or sour cream (optional)
6 Old El Paso Stand n' stuff flour tortillas
Instructions
Heat grill to a medium-high fire. Season chicken as desired. Place chicken on the grill and allow to cook for about 5 minutes per side (or until cooked in the center). Remove from grill and cut into strips.

While the chicken is cooling, combine the tomatoes, black beans, corn, green chiles, onion and lime juice in a medium sized bowl. Stir until combined and then salt and pepper to taste.

Layer the quinoa, chicken, black bean salsa, lettuce, cheese and dressing inside the stand n' stuff flour tortilla.

Enjoy!
Recipe Notes
Tip: For perfectly grilled chicken, place in a zip top bag and then pound the chicken with a rolling pin, so it becomes even. This will help the meat to cook through evenly and become tender.
Nutrition Facts
Grilled chicken taco bowls
Amount Per Serving
Calories 453 Calories from Fat 81
% Daily Value*
Total Fat 9g 14%
Saturated Fat 2g 10%
Cholesterol 55mg 18%
Sodium 586mg 24%
Potassium 1015mg 29%
Total Carbohydrates 61g 20%
Dietary Fiber 7g 28%
Sugars 6g
Protein 30g 60%
Vitamin A 25.1%
Vitamin C 26.1%
Calcium 13.5%
Iron 24.5%
* Percent Daily Values are based on a 2000 calorie diet.