Whether it's a classic caprese or a sweet pizookie, your pizza night just became a lot more exciting thanks to these homemade pizza recipes.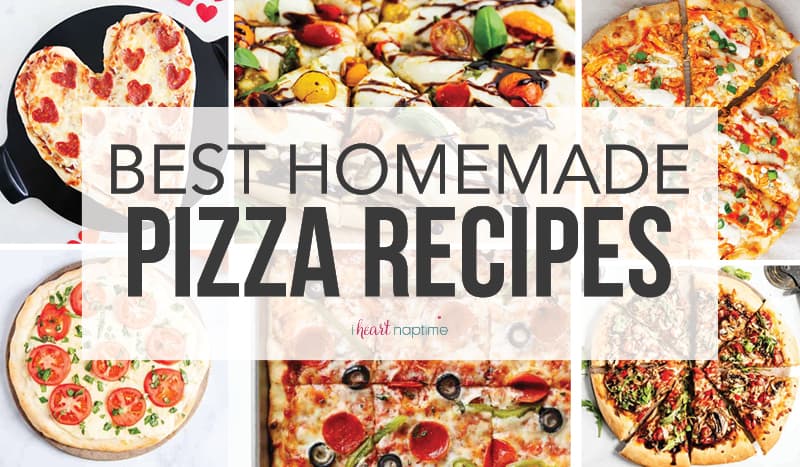 Skip the Pizza Delivery
I love taking the night off and ordering in just as much as anyone, but I have yet to find a pizza delivery that can compare to any of these homemade pizza recipes.
Most of them start off with my homemade pizza dough and pizza sauce. Plus, many of the pizza recipes below take the same amount of, if not less, time as delivery.
With just a little prior planning, I can have all the components ready to go for a busy night so I just need to assemble and bake.
I start by picking a recipe from this list of amazing pizza recipes. Then I make the sauce early in the week and the dough earlier in the day, so I just have to add toppings and dinner is served.
All I need is a big Caesar salad or an Olive Garden salad and the meal is complete. Learning how to make pizza at home is so easy, what's not to love about that?
It's a Pizza Party!
For a really a fun evening, I might skip using any of these easy pizza recipes and instead have a make-your-own-pizza night. It's so easy to do and such a big hit with kids and adults, especially with those who prefer certain foods. Here's how I do it:
Homemade Pizza Recipes with Meat
It's hard to beat a classic pepperoni, but I do love a challenge. These meat pizza recipes use chicken, sausage, or bacon to create a new twist on your everyday pie.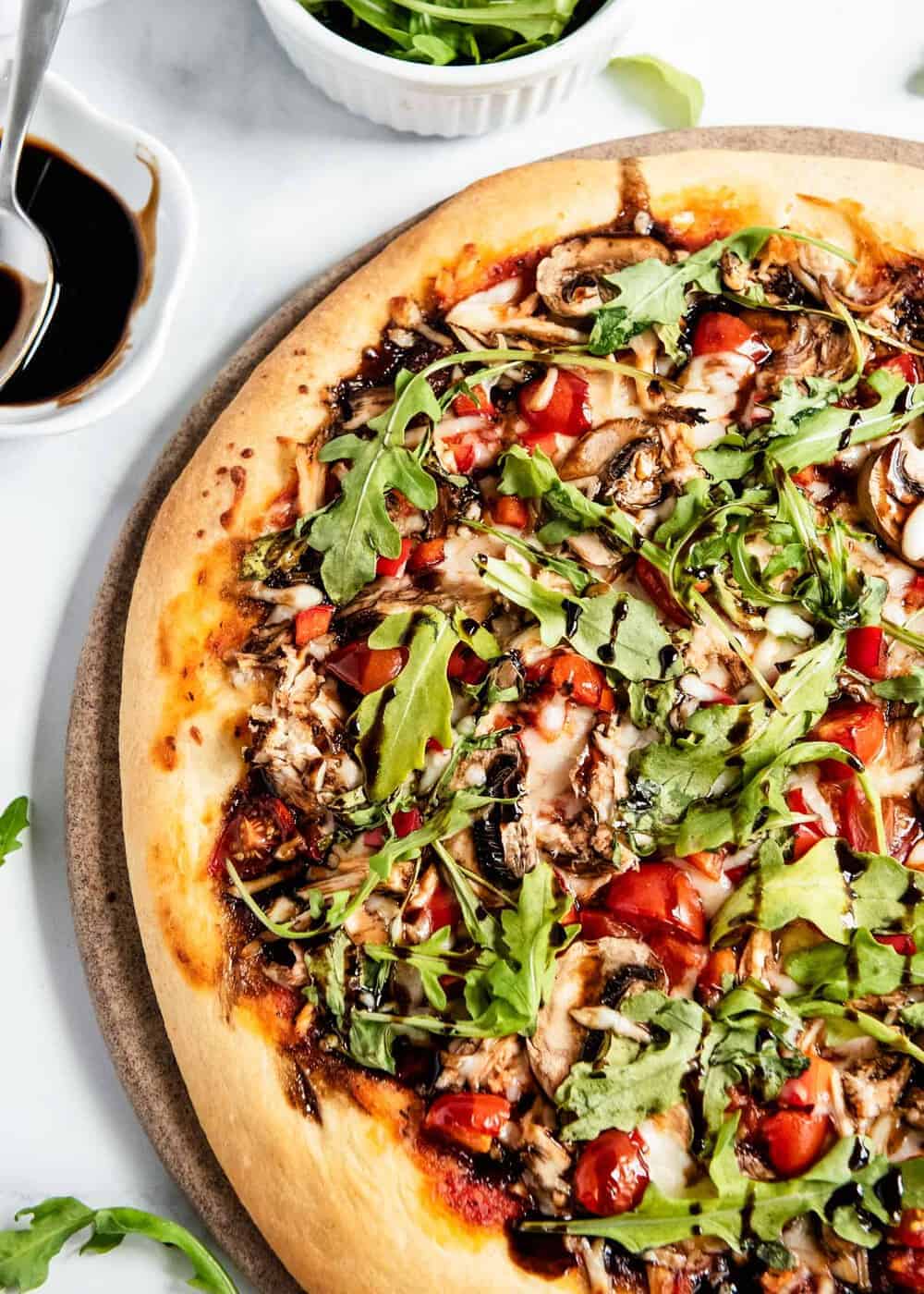 Vegetarian Homemade Pizzas
These vegetarian homemade pizza recipes prove that you don't need meat to make an amazing pie. In fact, you could skip the meat in some of the pizza recipes mentioned above and still have a dynamite dinner.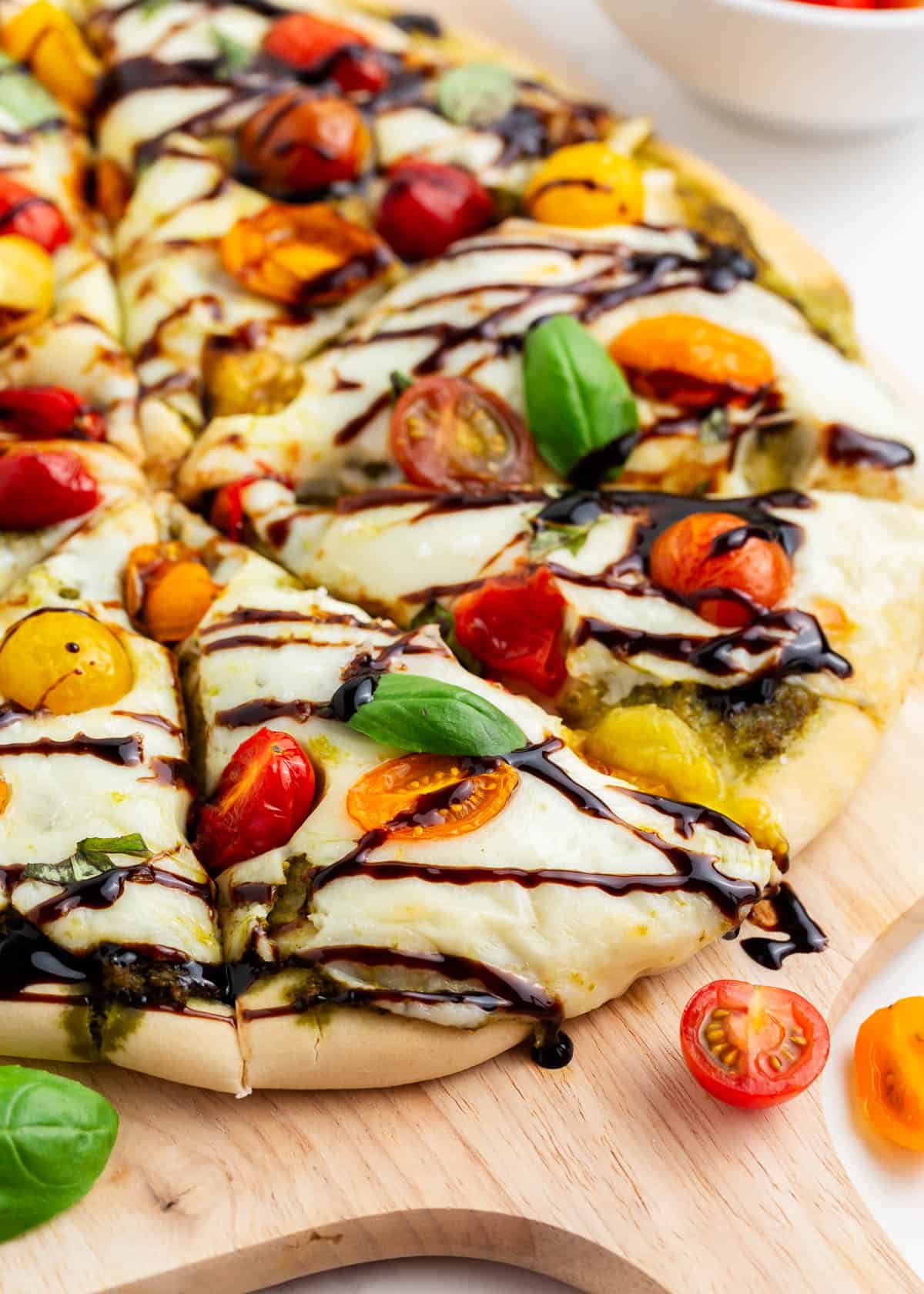 Other Types of Pizza Recipes
These are no ordinary homemade pizza recipes. I love all things pizza, but sometimes I want the flavors of a pizza or the style of a pizza without an actual pizza. Enter these non-pizza pizza recipes that capture the flavor or feel of a traditional pie but in a completely different way.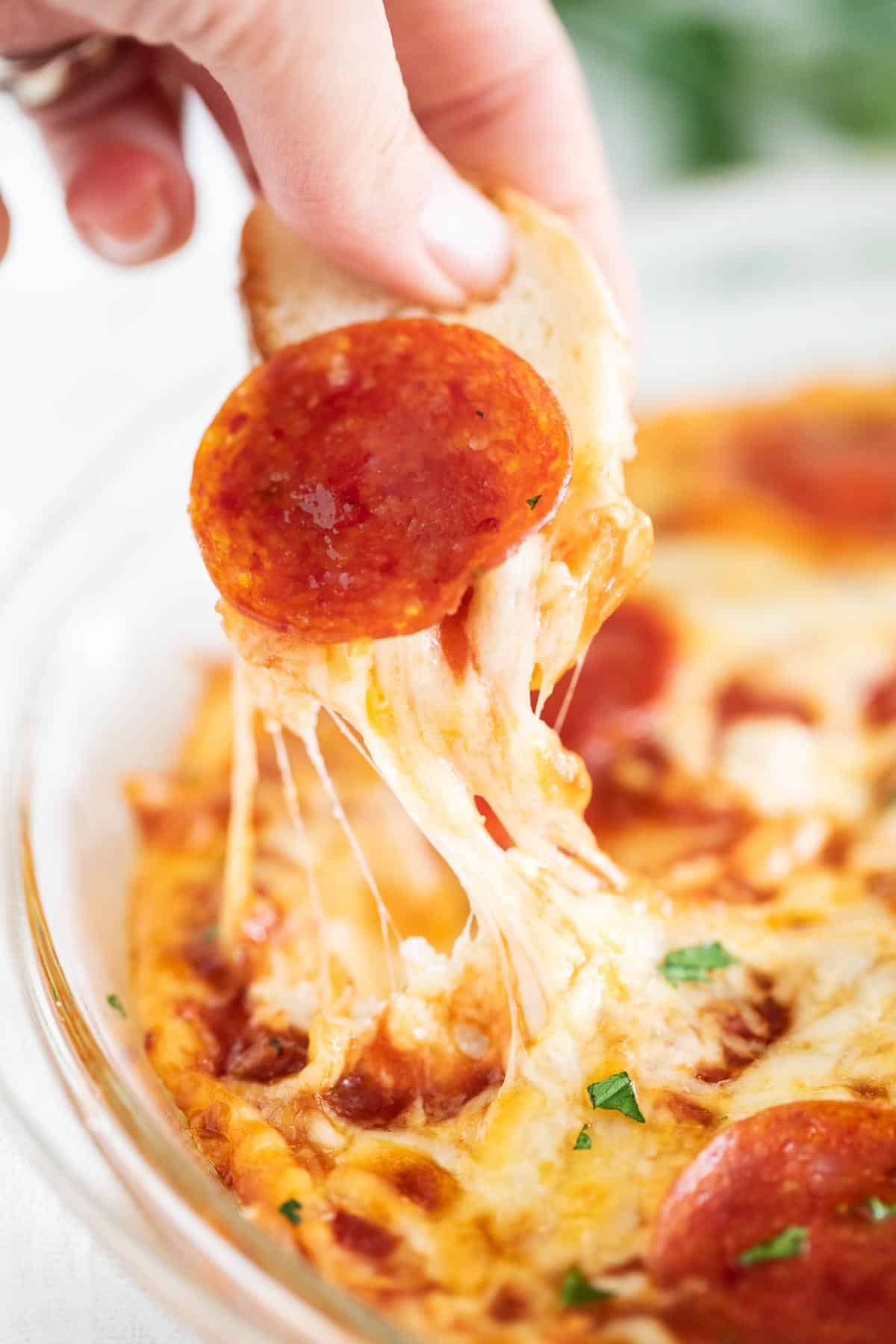 HUNGRY FOR MORE? Subscribe to my newsletter and follow on Facebook, Pinterest and Instagram for all the newest recipes!
The Full List of Homemade Pizza Recipes
Click on the links below for all of the delicious homemade pizza recipes mentioned above.