25+ sheet pan dinners that are easy to put together and will make dinnertime a dream with easy prep work and less dishes!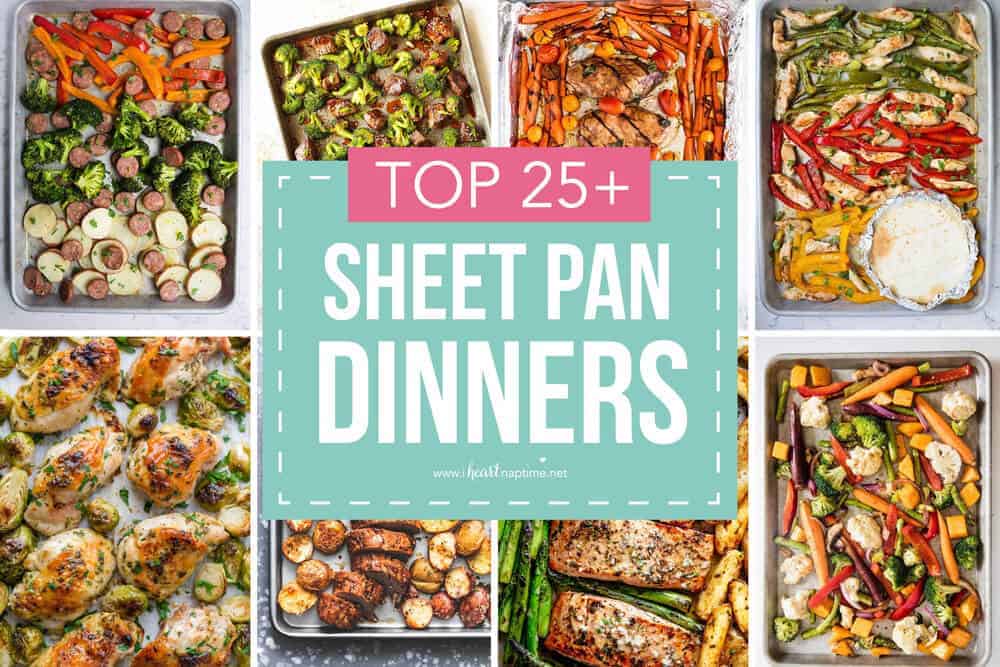 Table of Contents
Family Favorite Sheet Pan Dinners
When it comes to one pan dinners, I love how easy, quick and delicious they are. Hardly any clean up and a tasty and flavorful meal in no time. There are even tons of healthy one pan dinners that are perfect for meal prep. Win!
Oh. My Goodness. When I first heard about sheet pan dinners, I felt like my salvation had come in the form of a shiny metal tray. This idea is pure genius. Easy to prepare. Easy to cook (as in, "I don't have to stand by the stove and watch/mix/flip it"). And easy to clean. Win, win, and WIN!
I seriously could make one pan dinners every night for a month and not repeat a single recipe, same goes for pasta recipes. The possibilities are endless (and delicious!). I find myself reaching for these recipes more and more these days as our family gets busier.
Want to know a fun trick? These easy one pan dinners will become your favorite thing once you try this! Cover your baking dish with a sheet of foil, bake your food, eat, then roll up the foil and throw it away. That means these recipes require no dishes! No more pots to scrub or pans to soak—it's truly the best!
These sheet pan dinners are a staple in our home. I know you will love them too—each one is flavorful and perfectly seasoned. Enjoy!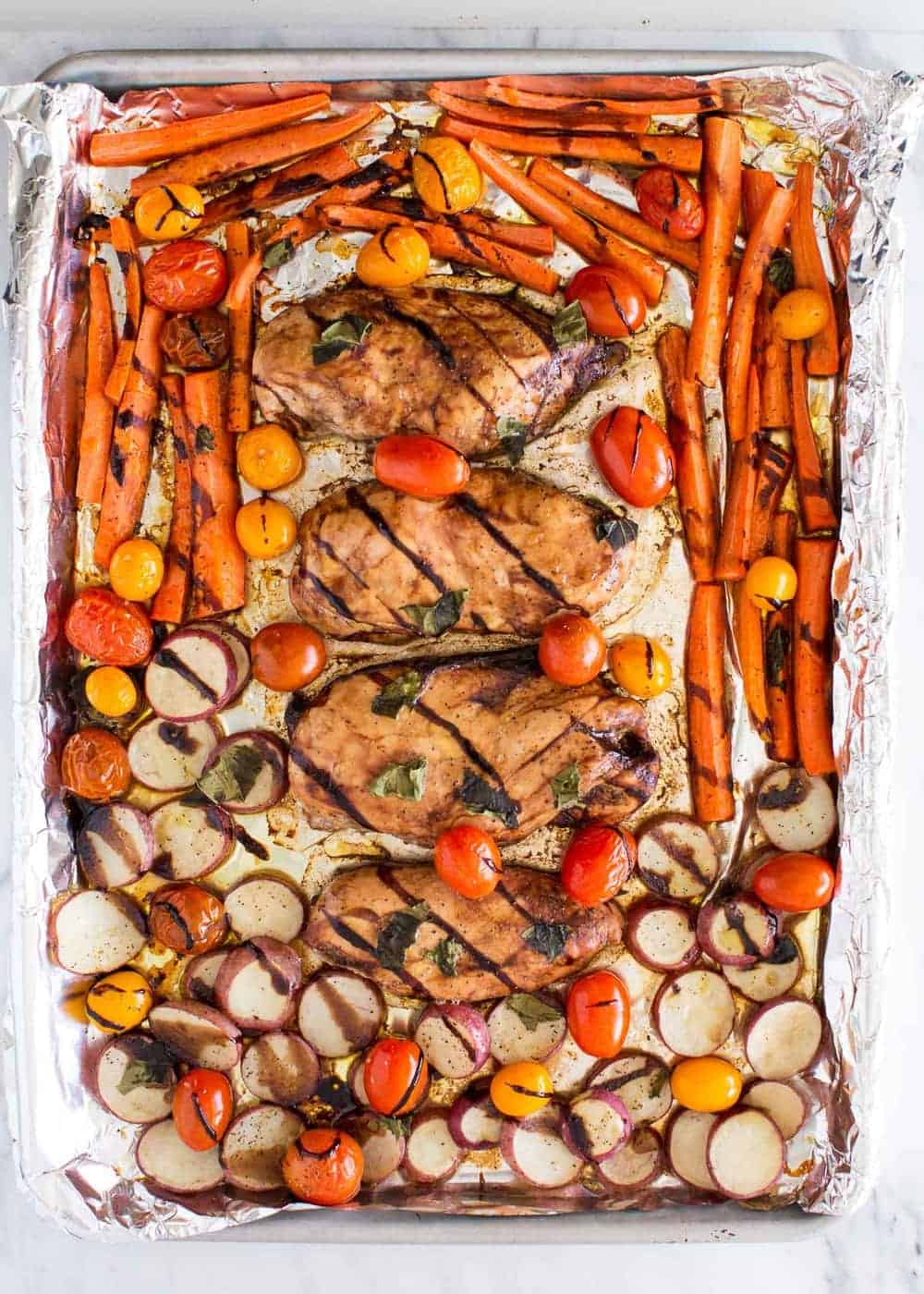 Chicken Dinners
Chicken sheet pan dinners are probably what we eat most frequently. Chicken can be a tough meat to cook sometimes as you can't under cook it, but you definitely don't want to overcook it either. Plus, without flavoring, chicken can be a bit bland.
These easy dinners will make you fall in love with chicken all over again! The meat turns out perfectly seasoned and super juicy and tender since it is roasting in its own juices. Your kids will be begging for seconds!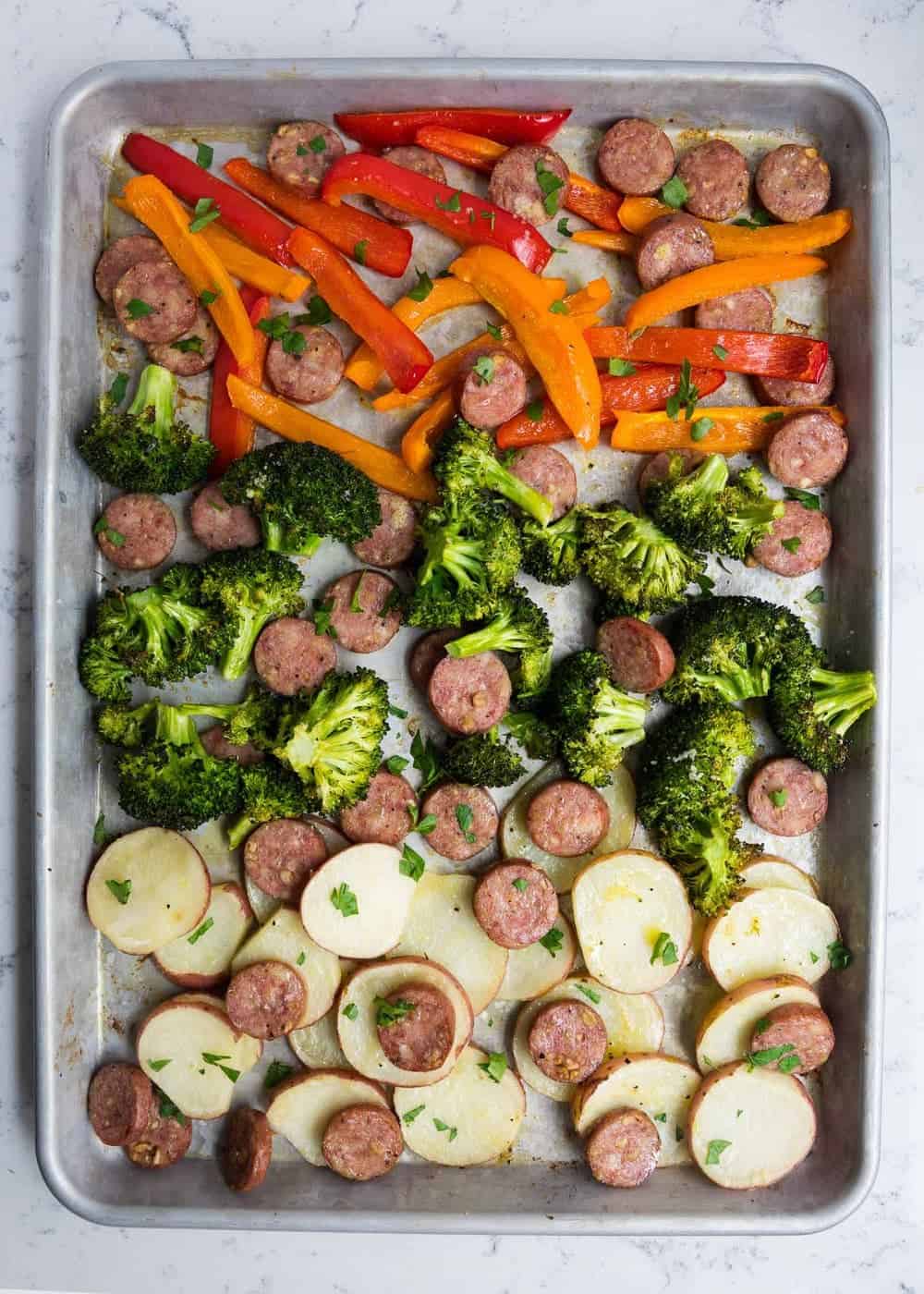 Healthy Recipes
Another reason I love one pan dinners is they can be a great way to get in a healthy meal. So many of them are loaded with veggies and/or lean meats. This is a huge plus, as my family and I have been trying to eat healthier.
Previously, any time I tried to eat more healthy, it always felt like meal prep quickly became my other full-time job. You can imagine my relief when I discovered this list of healthy sheet pan dinner recipes!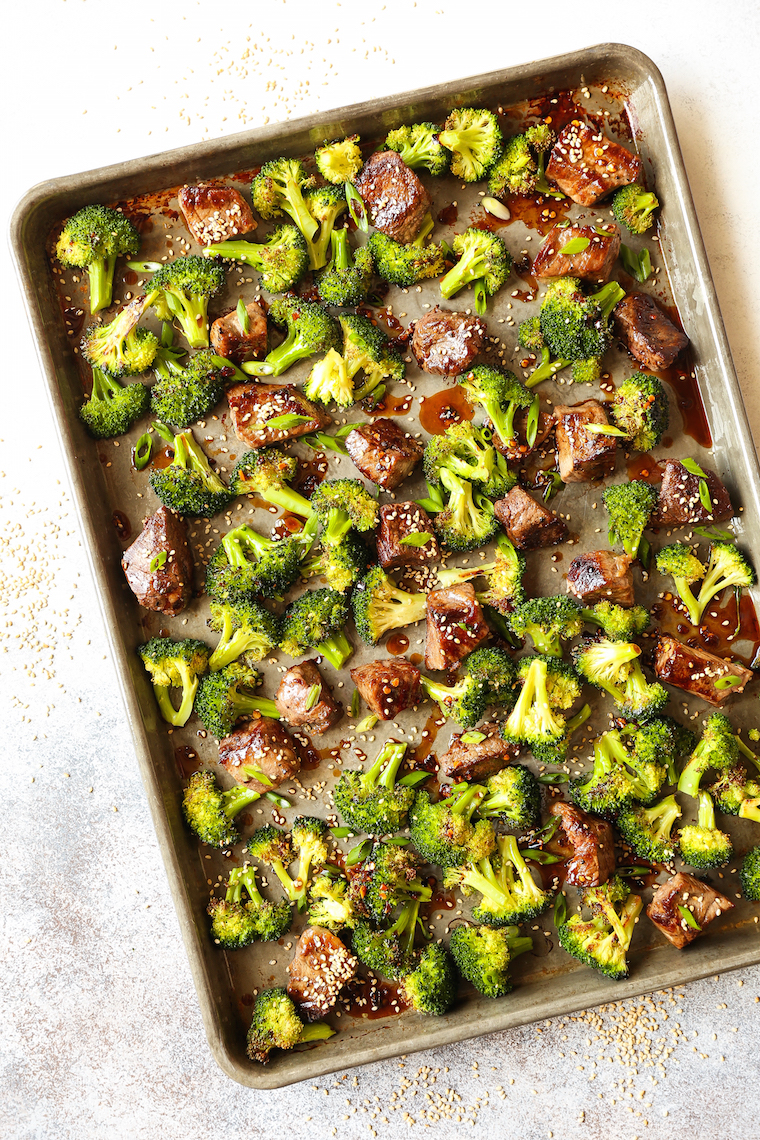 Beef Dinners
I have to admit it—I was surprised to learn that beef could be used to make sheet pan dinners. I've been pleasantly surprised to learn how well my oven cooks beef. I had no idea! These recipes are some of my favorite ways to cook a hearty meal while I can tend to other tasks in my kitchen like dishes or drinking a warm cup of coffee for once! :)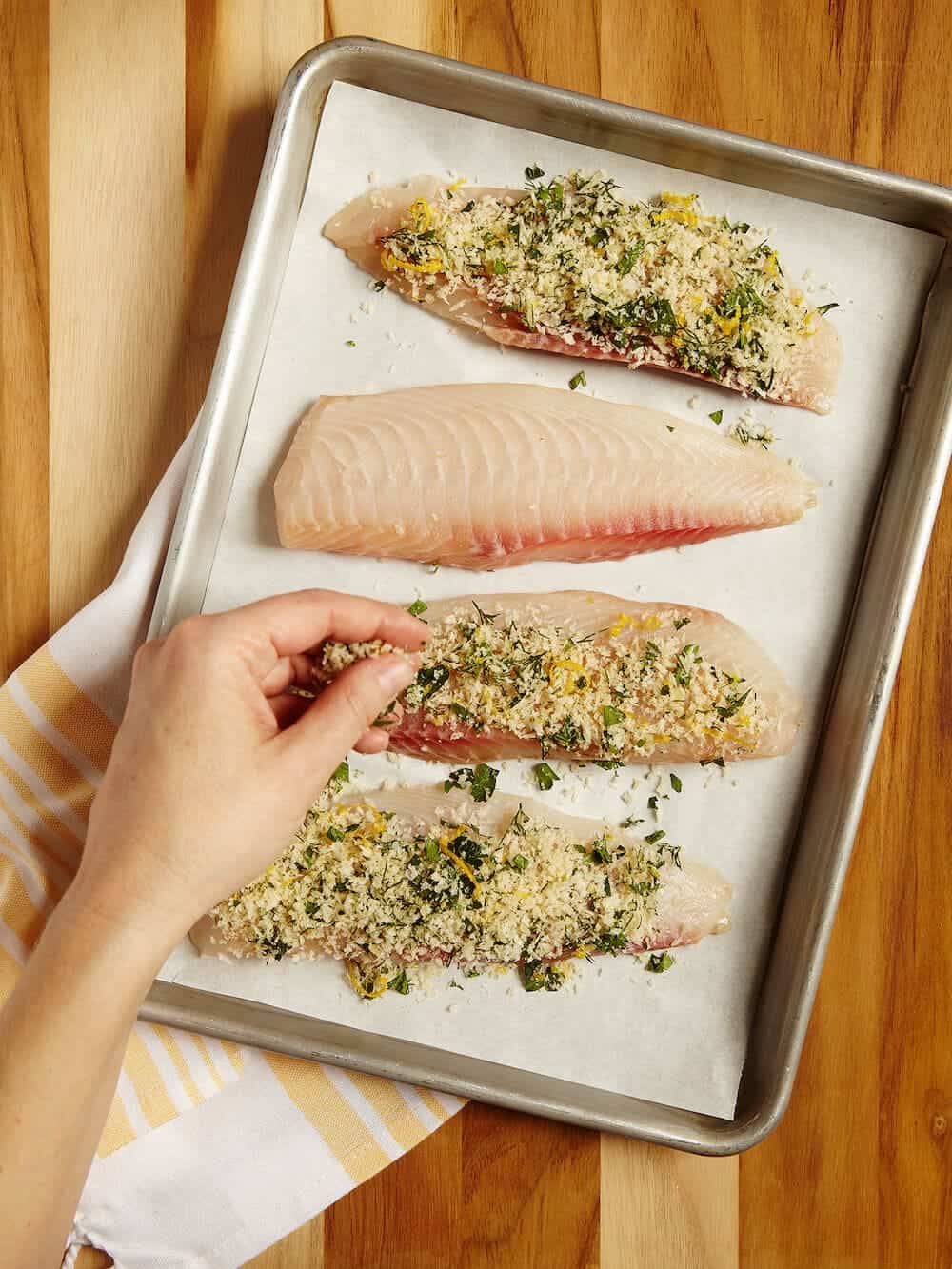 Fish Dinners
My kids weren't always the biggest fish fans. Come to think of it, neither was I. Now I'm convinced that anyone who says they don't like fish just hasn't had it cooked properly. These sheet pan dinners with fish are so tender, flakey and flavorful—my children love these, and so do I.
Plus, if you haven't had much experience cooking with fish, this can be a great way to get exposure while being hands-off the vast majority of the time.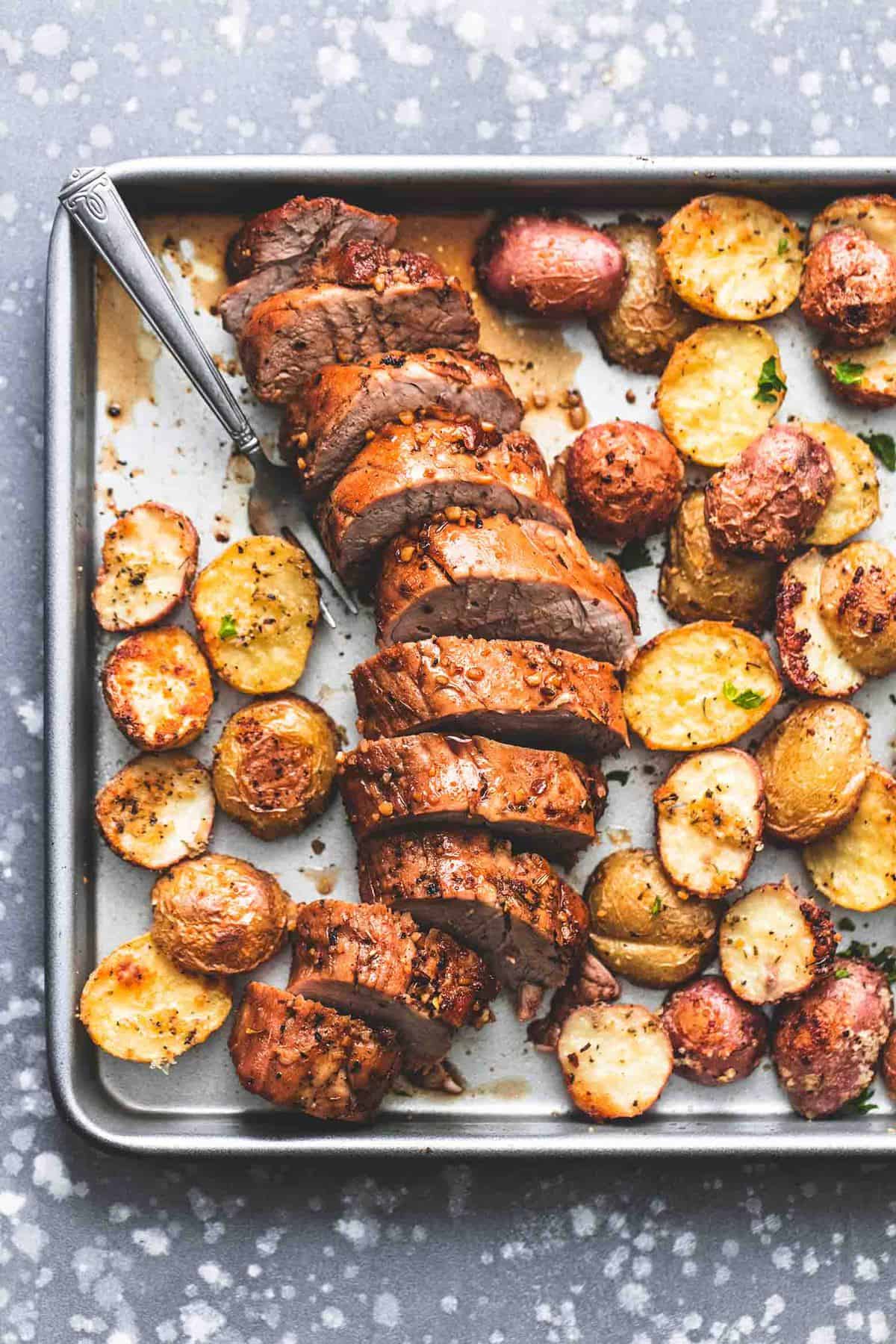 Pork Dinners
Pork is a surprisingly versatile meat. Depending on what you cook pork with, the meat can take on the flavors of an Asian meal, or a Mexican one. Each cut of pork has a distinct flavor and texture as well, so you will never get bored with these recipes!
Which one of these sheet pan dinners will you try first? Bookmark this one, because you'll definitely want to try them all!