Thanks to these leftover rotisserie chicken recipes, you don't actually have to cook chicken to make an amazing chicken dish!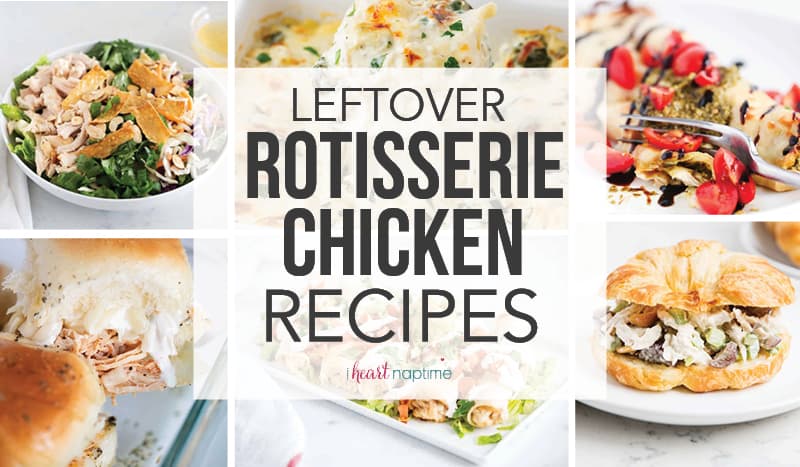 The Shortcut to Quick Chicken Dinners
After so many years cooking, there is nothing I love more than learning about a new trick or shortcut that will cut down time in the kitchen. This one may seem obvious to some, but I can't sing the praises of rotisserie chicken enough. It saves me the time to cook and works really well in any recipe that calls for shredded chicken.
The pre-roasted rotisserie chickens are typically sold in the deli section of the grocery store, and are typically more affordable than buying a raw, whole chicken that still needs to be cooked. The best place to buy them is Costco.
I like to shred the meat and keep it stored in the fridge (or even the freezer!) at the ready if I need a quick easy dinner idea without a lot of work.
You can also opt to use a roasted chicken or make your own shredded chicken if for some reason you can't find rotisserie or would prefer to do it yourself. Both options work really well in the leftover rotisserie chicken recipes below.
5 Reasons to Make Leftover Rotisserie Chicken Recipes
The rotisserie chicken makes a great shortcut, but it is so much more than that. If you are just learning to cook or are low on time, give these recipes a try. Here is why I love to use it.
Best Recipes with Leftover Rotisserie Chicken in 30 Minutes
Since the rotisserie chicken is already cooked, it is a big time saver. These recipes with rotisserie chicken are a great way to have dinner on the table in less time than delivery.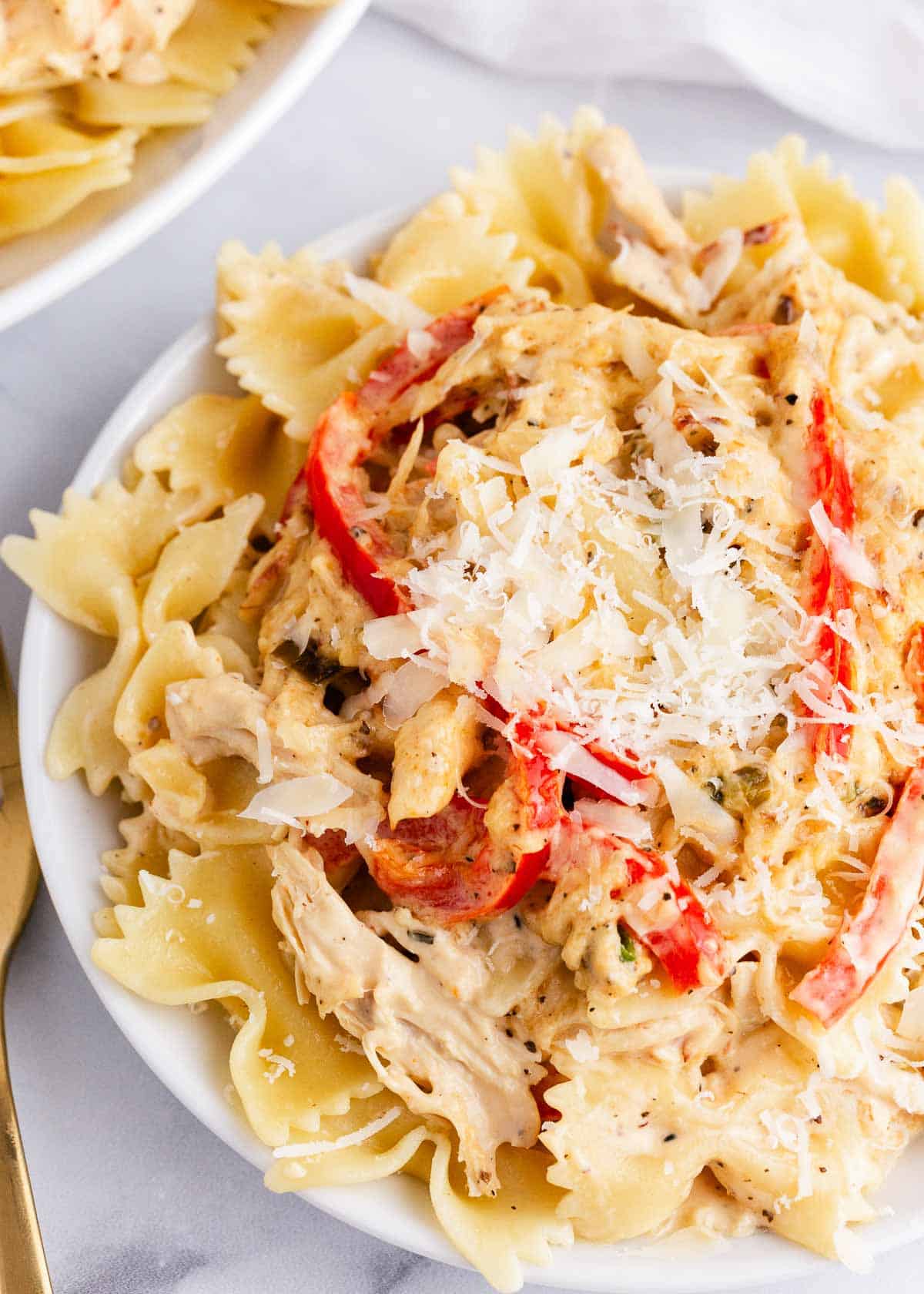 Wraps, Burritos, and More
I always have tortillas or taco shells on hand, so this makes it super easy to create a full meal with just the addition of a leftover rotisserie chicken. Here are a few of my go-to recipes on how to turn these items into a family favorite.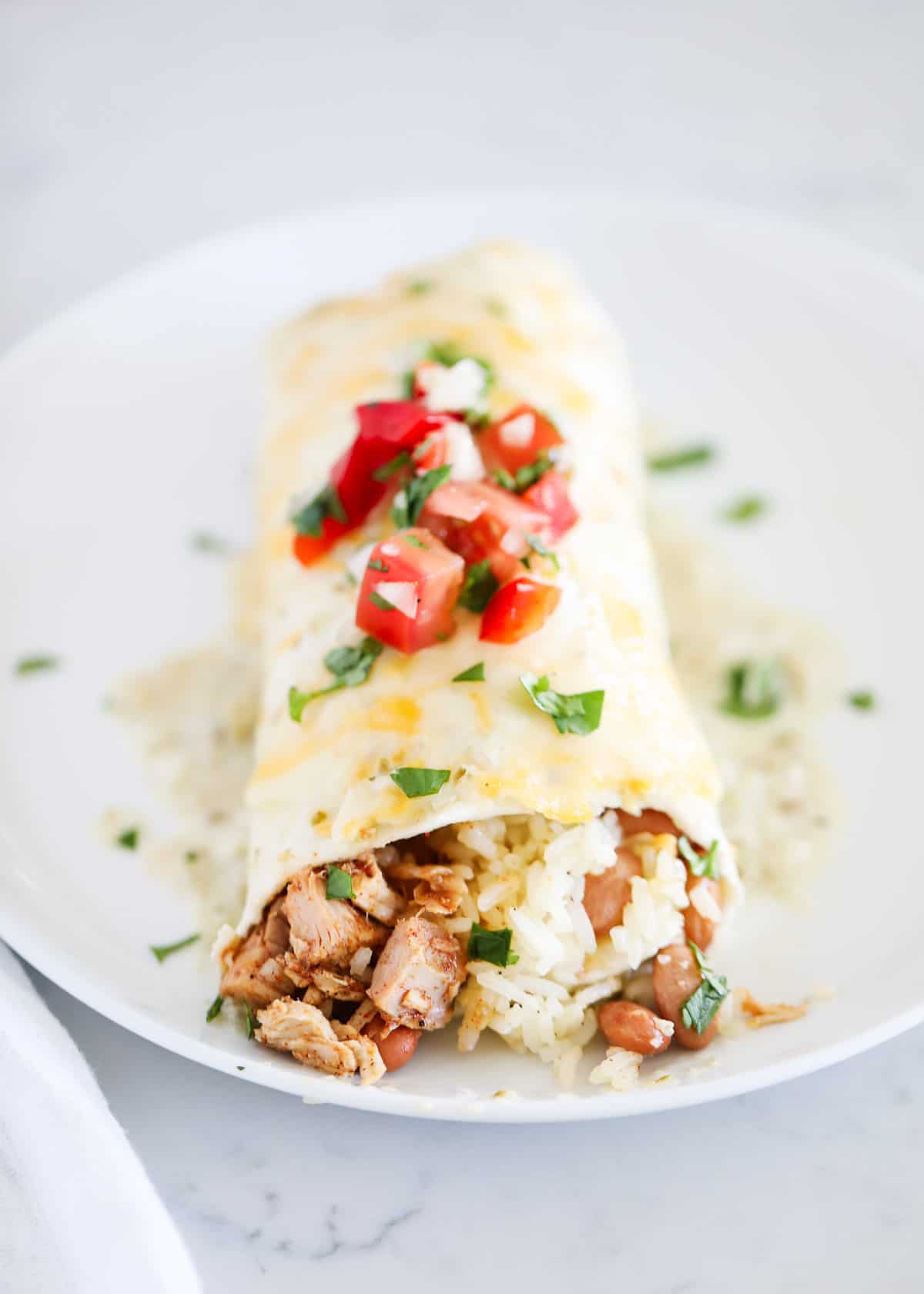 Salad Recipes Using Rotisserie Chicken
Salad is so much more than a side, especially when we add rotisserie chicken. These recipes with rotisserie chicken are just a few of my favorite salads that take center stage for lunch or dinner.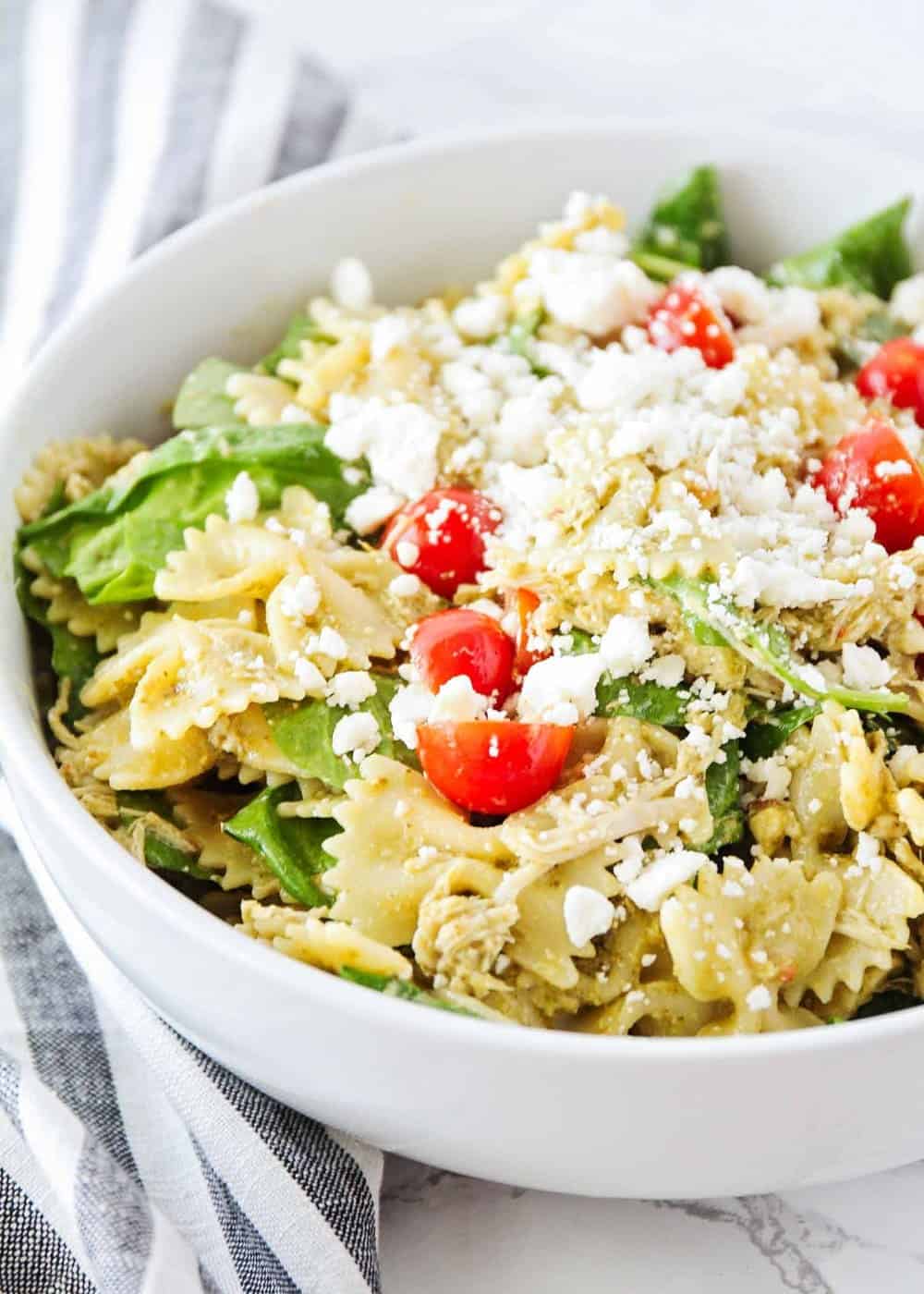 Casserole Recipes for Leftover Rotisserie Chicken
Casseroles can be time consuming, but they don't have to be. I cut down on the time by using a rotisserie chicken and it makes everything just a little bit easier.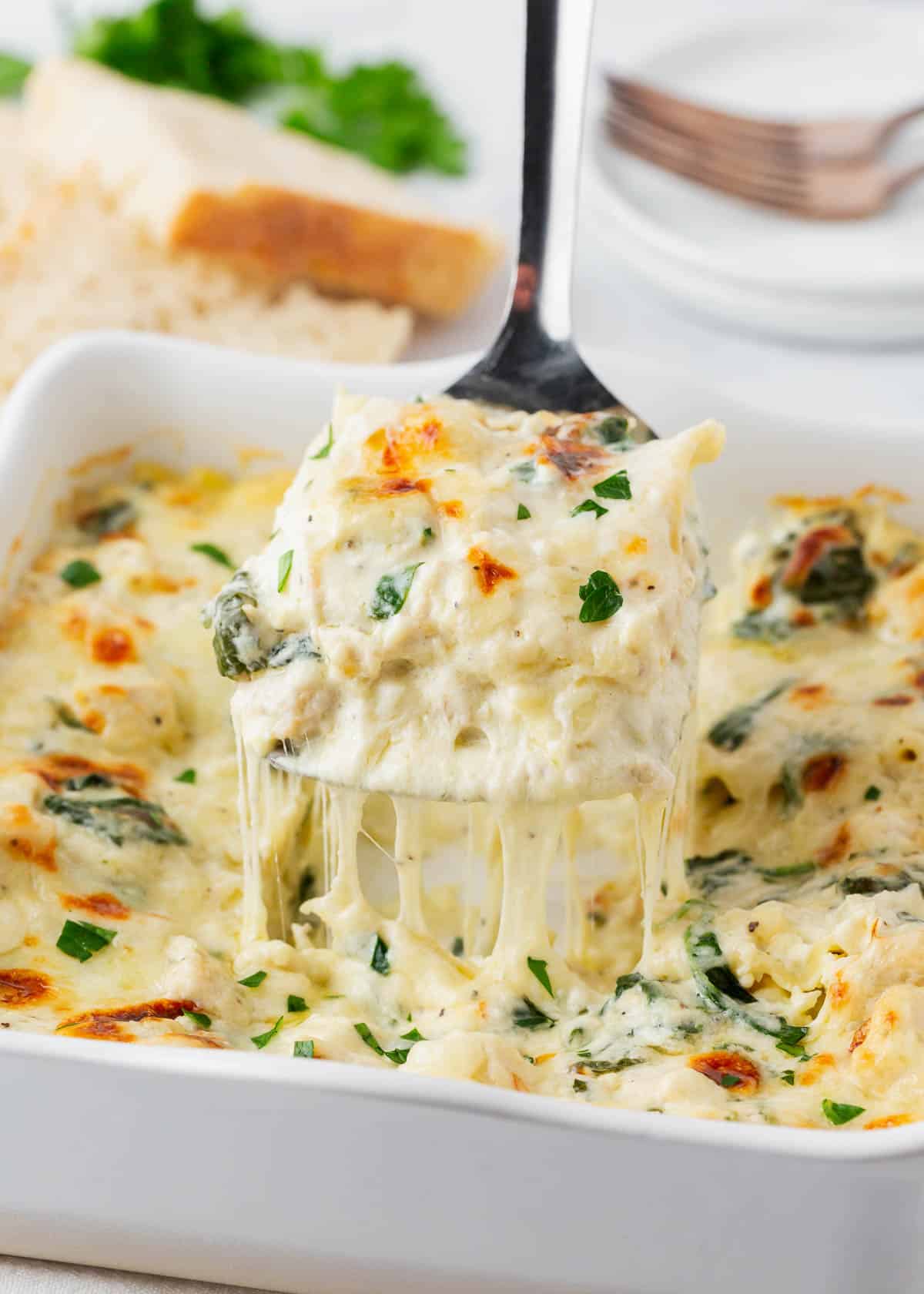 Rotisserie Chicken Soup Recipes
There is little as comforting as a warm bowl of soup, and, thanks to rotisserie chicken leftovers, these recipes come together quickly giving you more time to relax and simply enjoy.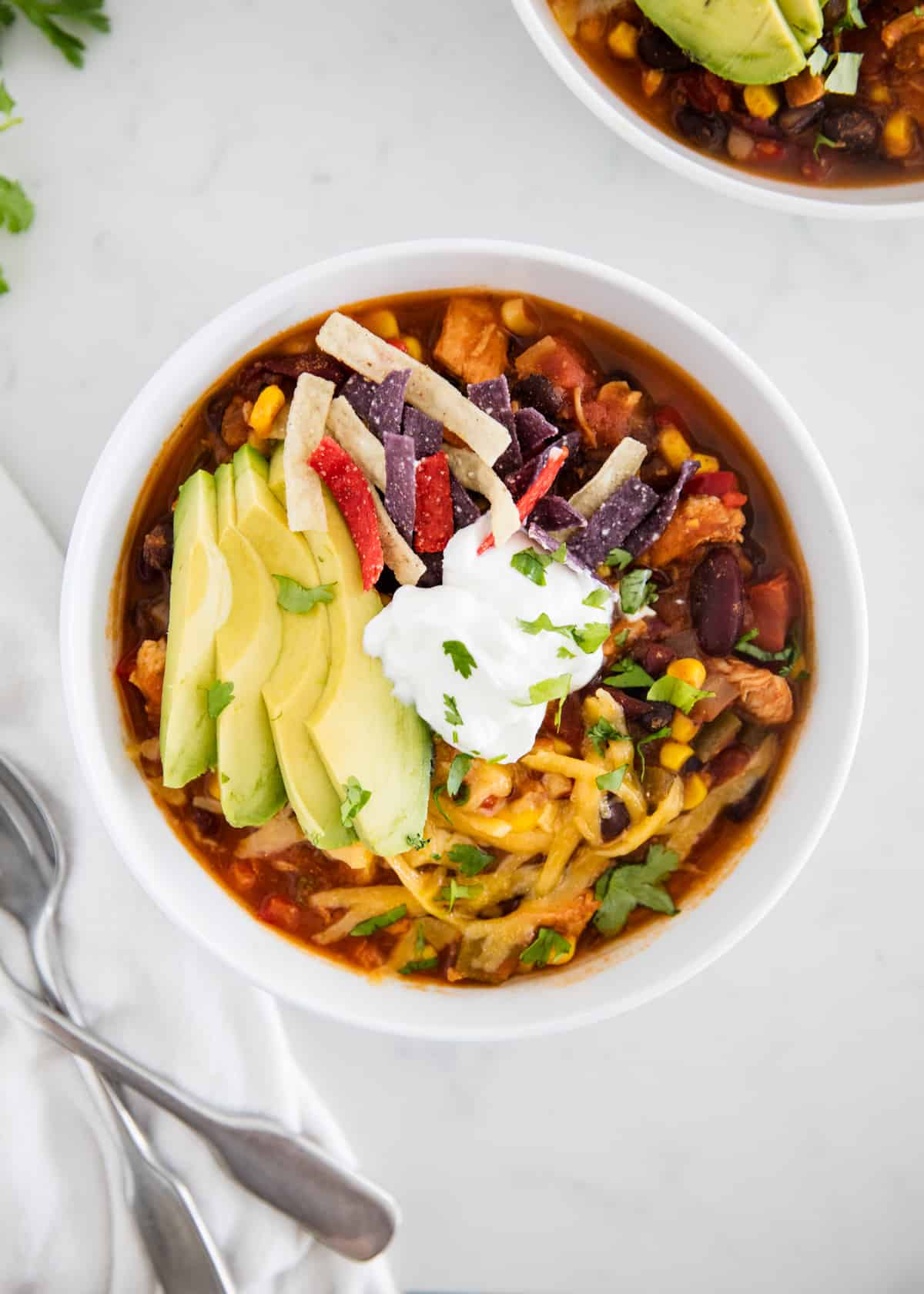 Rotisserie Chicken Pizza Recipes
Chicken on pizza may seem a little far out to some, but it just takes one bite to realize that the two were meant to be. You really can customize any pizza dough with your favorite toppings along with shredded rotisserie chicken, but here are a few favorites to get you started.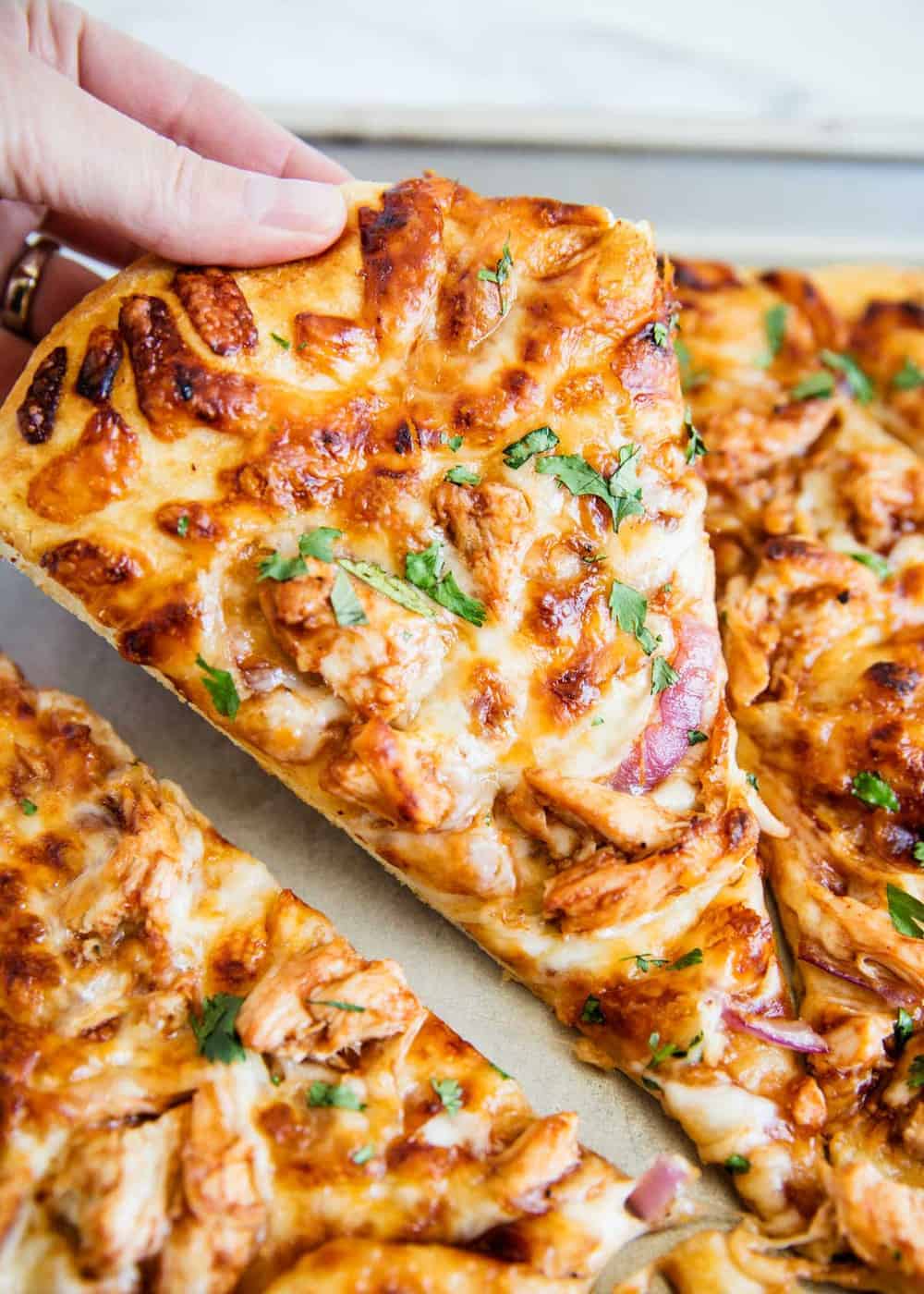 HUNGRY FOR MORE? Subscribe to my newsletter and follow on Facebook, Pinterest and Instagram for all the newest recipes!
The Full List of Leftover Rotisserie Chicken Recipes
Click on the links below to find the recipes for all of the delicious leftover rotisserie chicken recipes mentioned above.